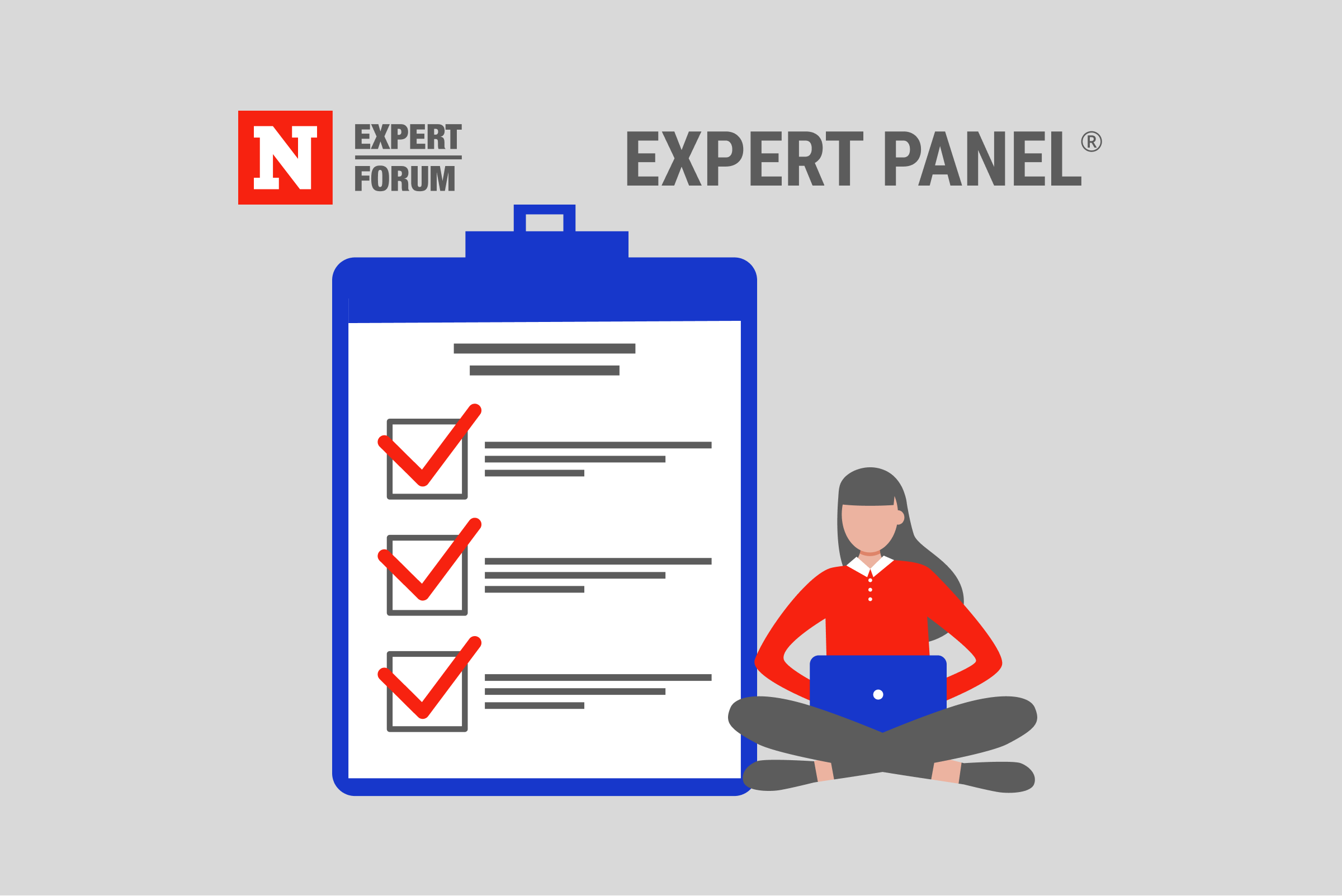 Between tight deadlines, a heavy workload and multiple priorities that have to be juggled, stress tends to become part of the everyday work routine. Unmanaged stress, regardless of the cause, can eventually take a heavy toll.
While some stress is natural, taking steps to mitigate it and its negative impact can prevent it from completely tanking your quality of life. Below, the members of Newsweek Expert Forum share strategies for handling feelings of stress at work.
1. Identify the Cause of the Stress
For many reasons, stress has become part of the work environment. One approach to reduce stress at work is to identify the source of your stress. Eliminate it by assigning it to a different environment or get rid of it altogether. In my work environment, stress is a welcomed exercise to identify, reassign or eliminate. In other words, your work environment is how you make it. - Dr. Abraham Khoureis, DrAbeKhoureis.com
2. Remember That There Is Enough Time
I find that stress at work is primarily a mindset in which deadlines or high stakes meetings create pressure that there's not enough time. Using the mantra, "There's time for everything" helps clear the fog and bring a laser focus to what has to be done each day to lead to success. This helps to set aside things that can wait until after the deadline and make it vividly clear if an extension is necessary. - Helen Riess, Empathetics, Inc.
3. Determine How You Work Best
Despite my urge to keep going all the time, I know I'm not at my best all the time. I plan to be productive when I know my juices are flowing. For me, that's the mornings. When I feel myself starting to fade, I stop and decide what I need to energize. I also use this time to do lighter tasks, such as sending quick emails. This tactic maximizes my productivity while giving my mind needed rest. - Paul Miller, Miller & Company LLP
4. Balance Busyness With a Light Workload
High-performing professionals have a tendency to want to go hard every day. It is important to understand that some days should be reserved for lighter or creative tasks to give your mind a rest and prevent burnout. These tasks can include catching up with colleagues and visioning for the future of your organization. This strategy is like interval training for your mind. - LaKesha Womack, Womack Consulting Group
5. Make More Phone Calls to Reduce Overstimulation
Stress is brought on by sound and light pollution too. I noticed lately that my clients are often overstimulated with visual components—countless video conferences, staring at the screen, colorful diagrams and eye-catching images. I tend to have more phone conversations, preferably from my garden or while walking. It helps me concentrate on what I hear and it reduces the burden on my senses. - Inga Arianna Bielinska, Inga Arianna Bielinska
6. Purposefully Schedule Activities That Reduce Stress
We always guard our calendars. After you have done an activity that lessens your stress, make a point of scheduling to do that daily if possible, and then, whether or not you feel like doing it, just do it. - Mark Goulston, Mark Goulston, M.D., Inc.
7. Change Your Environment
Change your physical environment and change your energy. If you are feeling stressed, simply pacing around your office for a few minutes can make a world of difference. But if you are really feeling stressed, leaving the office altogether is a great idea. Do an office coffee run or run a quick errand—do whatever it takes to be productive and active. - Chris Tompkins, The Go! Agency
8. Take a Walk
During work, I take a quick and brisk walk to clear my head. Outside of work, I enjoy a creative outlet. For me, it's painting with classical music on and being surrounded by an abundance of art supplies. - Britton Bloch, Navy Federal
9. Put on a Song
This seems too basic, but it works for me. I enjoy music and singing, so when I am stressed, I close my door, put on a song I enjoy and know the lyrics to and just sing it, keeping in tune and in time. That clears my mind, calms the stress and gets me back on track. - Juda Engelmayer, HeraldPR
10. Take a Deep Breath
When I encounter a stressful situation, I take a deep breath. For example, when I have a lot of tasks in my work queue with past due dates, I feel stressed. I take a deep breath, which allows me to become calm enough to open my mind to think. I use that thinking time to compartmentalize what I have to do. Once compartmentalized, I am able to create a plan of attack and clear out the work queue. - Nickquolette Barrett, iRock Development Solutions, LLC dba iRock Résumés
11. Get Away From the Desk
Often, getting away from your desk and moving brings relief and a fresh perspective. Get out into nature to take in the sights and sounds. Combine this with a hobby or creative outlet outside of working hours. When new ideas and solutions come to you, write them down as bulleted notes on your phone. Come back to them once you are refreshed and have released the stressful energy. - Matt Domo, FifthVantage
12. Write Down Your Tasks
Emotional stress can come from feeling overwhelmed by the number of tasks one is trying to accomplish in a fixed time frame. Quickly writing down the tasks helps a person find that some of their stressful emotions are based on tasks that can be tackled weeks or months from now. Ironically, they even might find some tasks aren't even essential and have little impact. - Sonja Wasden, The Gap Press
13. Concentrate on One Task at a Time
This may be controversial, but I think multitasking is one of the leading contributors to stress. If you are never concentrating on one thing at a time and are constantly shifting your attention from thing to thing, you are likely to feel frazzled, stressed and that you haven't done anything really well. - Kathy Leake, Crux Intelligence