Feelings of Loss, Economic Fear Delayed Pregnancies During Pandemic, State Data Shows
Early state data on birth rates last year is becoming available, demonstrating how the months of the pandemic sharply affected pregnancies.
Nine months after the U.S. went into lockdown, state health department data obtained by CBS News shows December 2020 had the biggest decline in U.S. birth rates since the 1960s—despite initial speculation that stay-at-home orders would lead to an increase in births.
"Regardless of whether you think it's good or bad to have a lot of children, the fact that we're suddenly having fewer means things are not going well for a lot of people," Philip Cohen, a sociology professor at the University of Maryland, told CBS News.
Cohen added that some states are still waiting on final birth rate numbers from late last year, but 31 state health departments have provided preliminary data. Early analysis of the information finds there was a decline across all states measured, except New Hampshire, and there were 95,000 fewer births in 2020 than in 2019—about a 4 percent decline between those two years.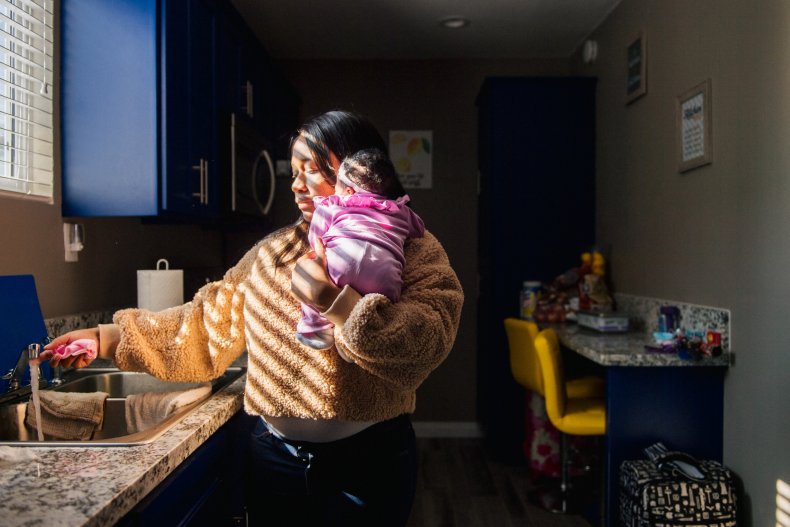 The data is a challenge to public expectations that a spike in births would be timed to the start of the pandemic.
Last summer, experts at the Brookings Institution had already refuted the idea that stay-at-home orders would lead to an increase of pregnancies. Researchers estimated a decline in births by 300,000 to 500,000, saying "economic loss, uncertainty and insecurity" would drive pregnancy delays. Experts said these same factors are the reason why birth rates don't spike because of natural disasters, power outages or blizzards, despite public belief that they do.
And as additional pandemic economic relief was delayed after last March's CARES Act, the state data shows that feelings of personal loss and economic fear prompted more Americans to put off the often costly decision to have children. California, the nation's most populous state, saw a birth rate decline by about 10 percent, CBS News reported.
The pandemic has made it increasingly difficult for parents to afford child care costs. In the first nine months of the pandemic, women were forced to balance paid work with unpaid household work such as homeschooling, stretching time, money and mental health resources to the brink, according to a New York Times report.
This was something researchers anticipated. According to a May survey by the Guttmacher Institute, "logistic and economic" factors caused by the pandemic are the primary reason more than 40 percent of American women changed plans regarding when to have children and how many children to have.
One-third of survey participants preferred to get pregnant at a later time, or have fewer children in general, because of the pandemic. The Guttmacher study also concluded that women in low-income households were more likely to say they changed their mind about their childbearing plans, and were more concerned about affording or obtaining contraception during the pandemic.
Black and Hispanic women, two groups that have experienced the greatest rates of unemployment, were the most likely to say they wanted fewer children or were waiting to get pregnant. Wealthier and white women were less likely to have reconsidered childbearing plans.
"The impact of COVID on our lives is unprecedented, and it's far from over right now," Laura Lindberg, the lead author of the Guttmacher survey, told CBS News. "Until people feel more confident about the economy and the state of the world, concerns about having children are going to continue."
Newsweek reached out to Cohen and the Brookings Institution for further comment on the data but did not hear back in time for publication.