Feinstein Takes Trust But Verify Approach on Israeli Spying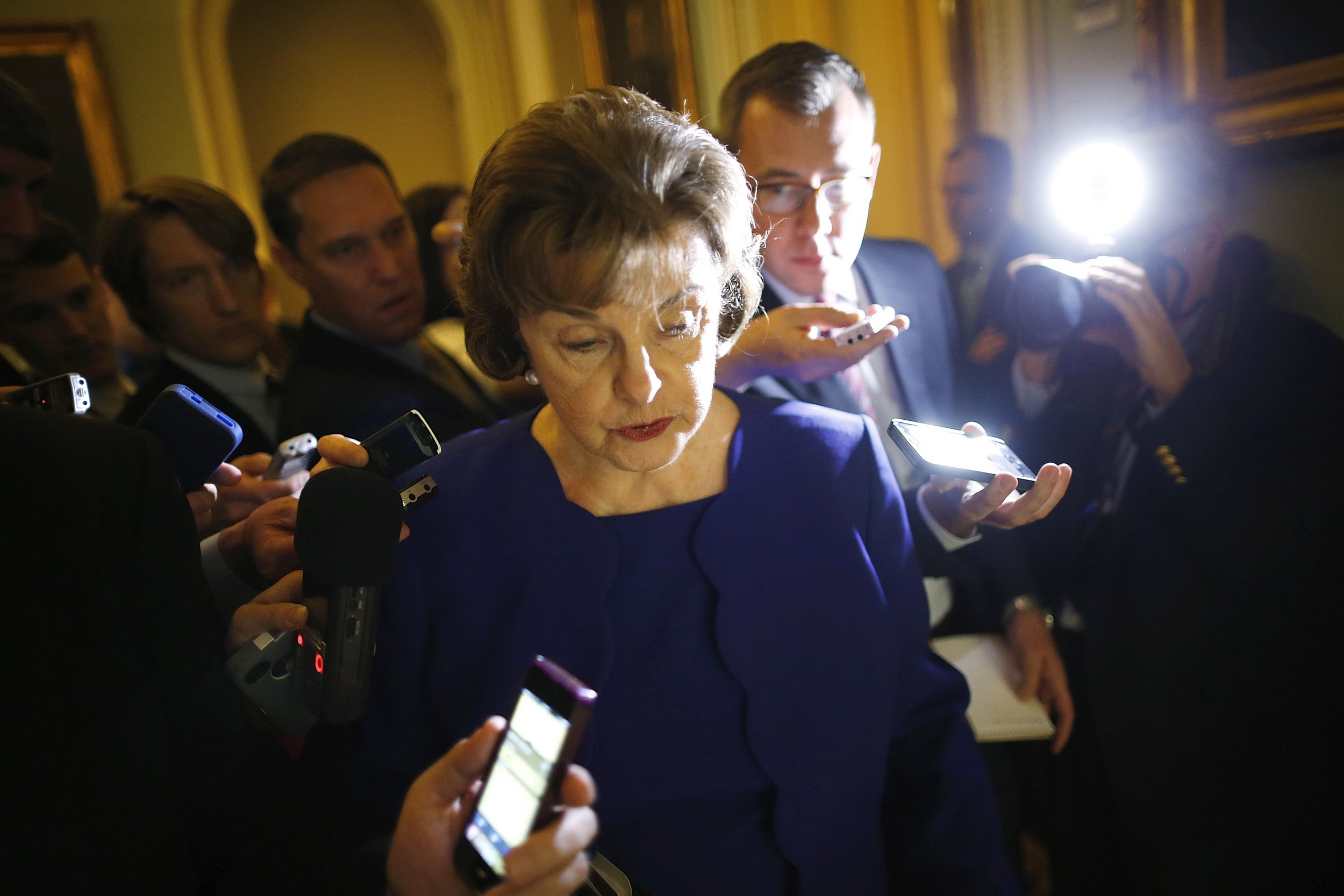 The chairman of the Senate Intelligence Committee said Tuesday she accepted "at face value" a top Israeli official's denial of spying on the United States, but suggested she would explore the matter further.
The State Department, meanwhile, dodged a chance to back up Israeli denials, saying it doesn't comment on intelligence matters.
"I met with the minister of intelligence this morning..." Sen. Dianne Feinstein, D-Calif., said after meeting Tuesday on Capitol Hill with Israeli National Security and Intelligence Minister Yuval Steinitz, who had vowed publicly to take up with her Newsweek stories describing Israeli spying on the United States as wide-ranging and pervasive.
But Feinstein's account of their meeting stopped short of an endorsement of Steinitz's vociferous denials that Israel spied on the United States.
"He was very direct in saying this is totally false, and he assured me that such was not the case," Feinstein said in an interview on Tuesday with CQ Roll Call (sub. required), a newspaper that specializes in Congressional coverage.
"I accept him at face value, yes," she added, "Until I find to the contrary."
"I'll do my due diligence too," she added.
Feinstein said she intended to check on the accuracy of Newsweek's stories with U.S. intelligence officials, whom the magazine reported May 6 have been briefing members of Congress on Israeli espionage against U.S. technical, scientific and industrial targets. The intelligence briefings were prompted by legislation under consideration in Congress that would lower visa restrictions on Israelis who want to visit the United States.
Some members of Congress and their staffs, Newsweek reported, were shocked to hear that Israel, a close American ally, had allegedly "crossed red lines" in collecting U.S. secrets under the cover of trade missions and joint defense technology contracts.
The story caused a furor in Israel, which was exacerbated by a follow-up story on May 8, in which Newsweek, quoting multiple anonymous intelligence sources, described several instances of Israeli espionage operations against U.S. targets.
Steinitz "unequivocally" denied the reports and accused "someone of trying to maliciously and intentionally harm relations between Israel and the United States."
Asked by theJerusalem Post about Newsweek's accounts, the State Department's Psaki said, "We have a close intelligence partnership with Israel, and value our cooperation with them in this field because it serves our mutual interests."
Jeff Stein writes SpyTalk for Newsweek from Washington. Contact him securely via spytalk@hushmail.com.