Felicity Huffman Could Get Four Months in Jail for Paying $15k to Boost Daughter's SAT Scores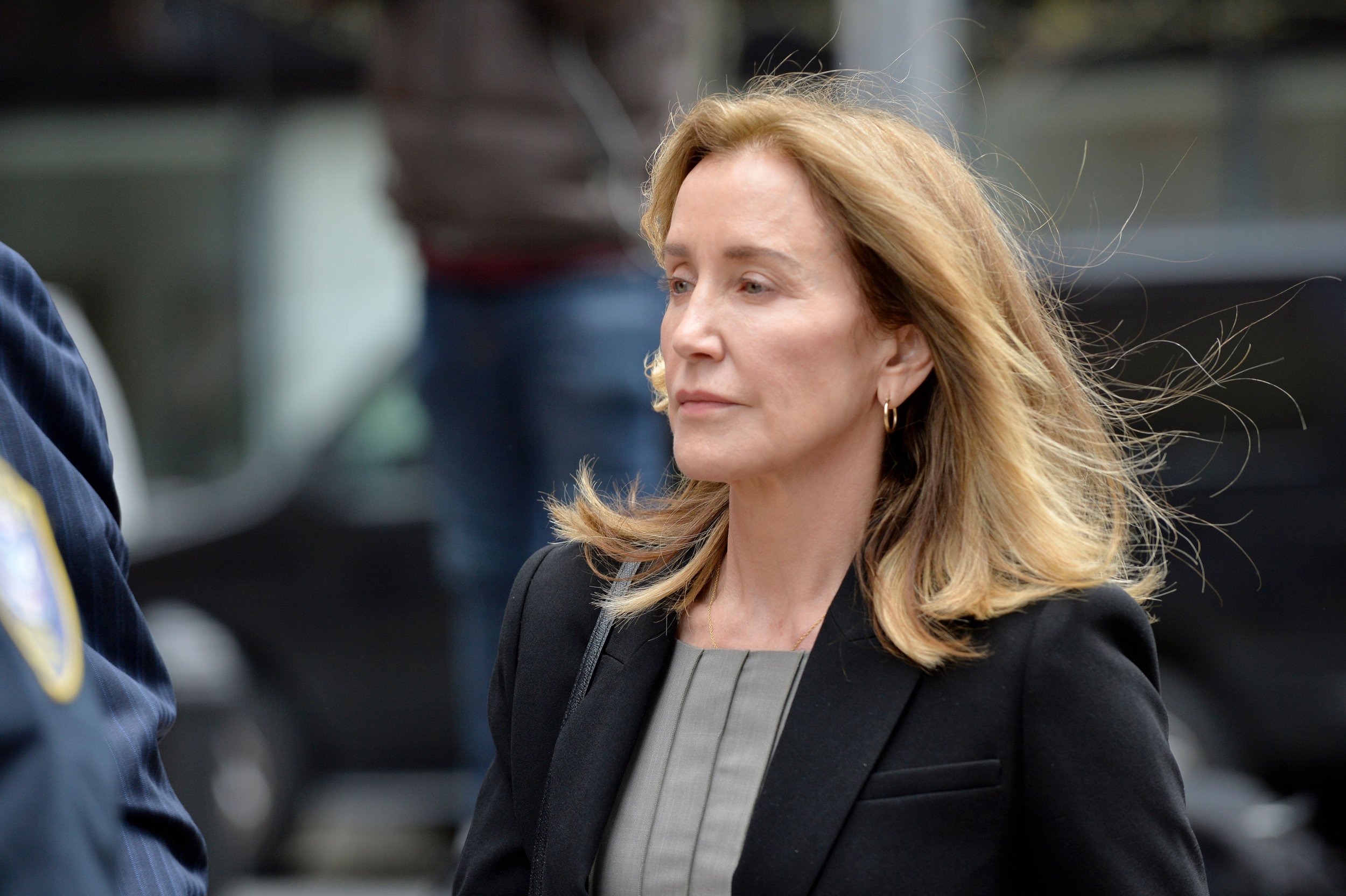 Actor Felicity Huffman pleaded guilty on Monday for her role in the college admission scandal and will likely spend some time in jail.
The scandal, dubbed Operation Varsity Blues, involved several wealthy parents—including Huffman and Fuller House star Lori Loughlin—paying large sums of money to help their children gain admittance to well-known higher education institutions. Huffman, who admitted to paying $15,000 to adjust her daughter's SAT score, agreed to plead guilty in April. She submitted her official plea before Judge Indira Talwani on Monday. Assistant U.S. Attorney Eric Rosen recommended four months in prison, a $20,000 fine and 12 months of supervised release.
Sentencing ultimately falls on the judge's shoulders, and as part of the agreement Huffman waived her ability to appeal the judge's decision up to 20 years in prison, according to USA Today.
News of the bribery scandal raised concerns about the college admission process as a whole and the uneven playing field that applicants face. Some questioned how this would affect the placement of the children at their respective colleges and universities.
Huffman took full responsibility for her actions, seemingly absolving her daughter, Sophia Grace Macy, of being involved.
"I am in full acceptance of my guilt, and with deep regret and shame over what I have done, I accept full responsibility for my actions and will accept the consequences that stem from those actions," Huffman previously said. "I am ashamed of the pain I have caused my daughter, my family, my friends, my colleagues and the educational community."
Huffman was accused of agreeing to pay Rick Singer, the coordinator of the scheme, to adjust her daughter's college entrance exam. After receiving extended time for the SAT, Macy's exam was moved from her high school, where a proctor would be provided, to the West Hollywood Test Center, where Mark Riddell could proctor the exam, according to the affidavit.
After the exam, Riddell corrected her answers, giving her a score of 1420—an improvement of 400 points from her PSAT, which the affidavit said she took a year earlier, without Riddell.
Huffman was charged with one count of conspiracy to commit mail fraud and honest services mail fraud. The two charges were punishable by 20 years in prison, three years of supervised release and a fine of $250,000 or twice the gross gain or loss from the crime.
Richard Watts, an attorney and the author of Entitlemania: How Not to Spoil Your Kids, and What to Do if You Have, told Newsweek that parents going to criminal lengths to help their children advance in life signaled a bigger problem.
"Many parents today have lost sight of what's best for our children and have hijacked their youth's academic career because they do not want their children to risk failure or setback," Watts said. "And yet self-reliance, failure and recovery are the very life forces that sharpen the tools of our youth to gain confidence in their ability to be agents of their own uplift."