What Prison Is Felicity Huffman In? Actor Reports to Dublin Facility to Serve College Admission Scandal Sentence
Actor Felicity Huffman reported to the Federal Correctional Institution in Dublin, California, on Tuesday to serve a prison sentence for her actions in the college admission scandal.
Huffman was one of dozens of parents involved in the fraudulent college admission scheme that was uncovered in an FBI operation dubbed "Varsity Blues." Following the March indictment, Huffman quickly pleaded guilty to paying to have her daughter's SAT exam score altered and Judge Indira Talwani sentenced her to 14 days in prison in September.
"Ms. Huffman is prepared to serve the term of imprisonment Judge Talwani ordered as one part of the punishment she imposed for Ms. Huffman's actions," Huffman's representative told Newsweek in a statement.
The Dublin facility where Huffman will served was identified as a "low security" correctional institution, according to the Federal Bureau of Prisons. A facility for female offenders, there are over 1,200 inmates.
Following her 14-day stint in prison, Huffman will begin her one year of supervised release and 250 hours of community service, which Talwani imposed in addition to jail time.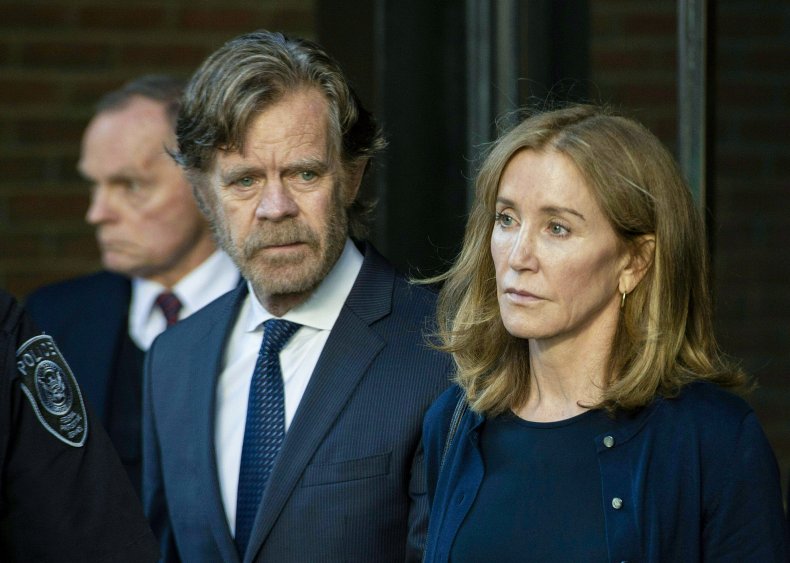 News breaking about operation "Varsity Blues" raised questions about privilege and its connection to the college admission process, prompting some schools to implement additional checks and balances. Even legislators took action and California lawmakers passed several bills related to the scandal, including one that required universities to disclose if applicants with ties to donors or alumni received special treatment.
While some parents, including actor Lori Loughlin and businessman Robert Zangrillo, drew comparisons between their alleged actions and parents who donate to schools, others, such as Huffman, fully acknowledged their wrongdoing.
Ahead of her sentencing, Huffman wrote in a letter to Talwani that there was "no justification" for her actions and explained why she paid to falsify her daughter, Sophia's, college entrance exam scores. Sophia struggled with math and wanted to major in theater, according to Huffman, and the scheme's "mastermind" Rick Singer suggested that she wouldn't be considered for a college audition without a higher SAT score.
"In my desperation to be a good mother I talked myself into believing that all I was doing was giving my daughter a fair shot," Huffman explained. "I see the irony in that statement now because what I have done is the opposite of fair."
The first parent to be sentenced, Huffman received the least amount of jail time out of any of the defendants who have learned their fate. Gordon Caplan, who paid to falsify his daughter's ACT score, requested the same punishment as Huffman, but Talwani imposed a sentence of one month in jail, instead.