Felipe Vazquez, Former Pittsburgh Pirates Pitcher, Found Guilty of Statutory Sexual Assault
Former Pittsburgh Pirates pitcher Felipe Vazquez has been found guilty of multiple felony charges for sexually abusing and assaulting a minor.
A Pennsylvania jury convicted Vazquez, 29, on 15 counts late Thursday night. He was convicted of statutory sexual assault, corruption of a minor, unlawful contact with a minor, indecent assault of someone under 16, two counts of unlawful contact with a minor and 10 counts of sexually abusing children. He was found not guilty on another 10 counts of unlawful contact with a minor.
The charges stemmed from Vazquez' sexual contact and messages with the girl, who was 13 years old when they met in 2017. Vazquez was suspended by the Pirates and Major League Baseball after he was arrested in 2019.
Vazquez continued to exchange messages with the girl after she moved with her family from Pennsylvania to Lee County, Florida in 2018. He insisted that the girl had deceived him about her age during his trial, claiming that he believed she was 18.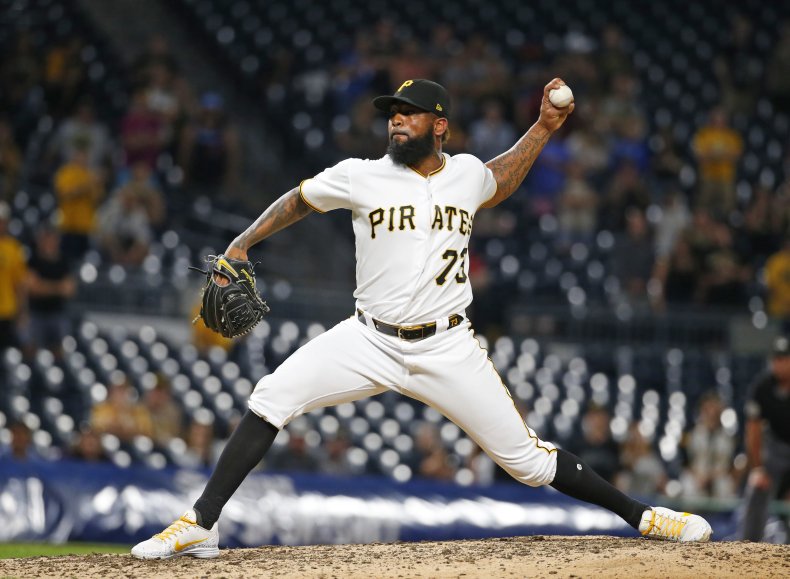 Defense attorney Gary Gerson called the girl a "liar" and described the case as an example of "reverse grooming," with "a child grooming an adult," according to the Pittsburgh Post-Gazette. Vazquez argued that he was shown identification indicating that she had reached the age of consent. The girl, now 17, testified that his claim was not true and no further evidence was produced in support of the claim.
The girl first contacted Vazquez with a happy birthday message on Instagram. Vazquez was one of at least two Pirates players she contacted on social media. She was a fan of the team, attending multiple games in person, and told the court that contacting a player made her feel "like the coolest kid in the world," according to KDKA.
Physical sexual contact occurred after Vazquez decided to drive to the girl's Westmoreland County, Pennsylvania home in 2017. The relationship was discovered when the girl's mother found messages and photographs that had been shared between the pair.
Although Vazquez insisted that he was under the impression that the girl was an adult, he referred to her as a "kid" in multiple messages, according to The New York Post. In one 2019 message, he reportedly told the girl that she was no longer the "little kid I meet three years ago." He is said to have referred to the girl as his "slave" and "possession" in other messages.
Vazquez is awaiting sentencing and could potentially face decades behind bars. Additional charges related to his relationship with the same girl are pending in Florida and Missouri. He could also be deported back to his native Venezuela after any sentences are served.
Newsweek reached out to the office of Gerson for comment.