Trump Associate Felix Sater to Face Subpoena After Saying He Can't Testify Due to Health Reasons
The House Intelligence Committee planned to interview former Trump business associate Felix Sater on Friday, but the Russian-born real estate developer failed to show up.
"The Committee had scheduled a voluntary staff-level interview with Mr. Sater, but he did not show up this morning as agreed. As a result, the Committee is issuing a subpoena to compel his testimony," Patrick Boland, spokesman for the House Intelligence Committee, said in a statement.
Sater's lawyer Robert Wolf told Newsweek that his client did not appear to meet with the committee because of health reasons.
"Due to health reasons Mr. Sater was unable to appear today. He looks forward to voluntarily appearing at the next rescheduled date," Wolf said in a text message.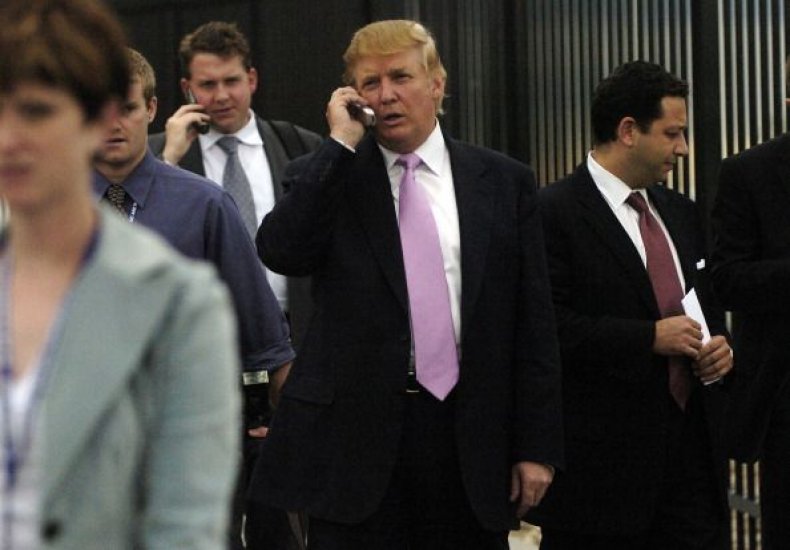 Sater is a person of interest to the committee due to his role working with Trump's longtime lawyer and fixer Michael Cohen to broker the construction of a Trump Tower in Moscow. The attempt was ultimately unsuccessful, but Sater's experience could shed light on President Trump's financial dealings with Russia and potential contacts with Russian officials. He would be the first witness to testify in front of the House Intelligence Committee who was a key person of interest in special counsel Robert Mueller's investigation into Russian election interference and potential ties between the Trump campaign and Russia.
For example, page 77 of the Mueller report, the document produced at the conclusion of the special Counsel's investigation, details Sater's role working with the Trump Organization and facilitating contact between Trump associates and Russians.
"Sater had previously worked with the Trump Organization and advised it on a number of domestic and international projects. Sater had explored the possibility of a Trump Tower project in Moscow while working with the Trump Organization and therefore knew of the organization's general interest in completing a deal there," the report reads. "Sater had also served as an informal agent of the Trump Organization in Moscow previously and had accompanied lvanka Trump and Donald Trump Jr. to Moscow in the mid-2000s."
President Trump later claimed that he barely knows Sater. But Sater worked with a man named Andrei Rozov, an obscure real-estate developer, in his attempt to launch the project on behalf of the Trump Organization, according to the Mueller report.
"Sater contacted Cohen on behalf of I.C. Expert Investment Company (LC. Expert), a Russian real-estate development corporation controlled by Andrei Vladimirovich Rozov. Sater had known Rozov since approximately 2007 and, in 2014, had served as an agent on behalf of Rozov during Rozov's purchase of a building in New York City," the report reads.