Who Is Felix Sater? Former Trump Business Associate Talking to Senate Intelligence Committee
A business associate of President Donald Trump's who tried to develop a Trump Tower in Moscow during the 2016 campaign met Wednesday with the Senate intelligence committee investigating the campaign's ties to Russia and Russian election interference.
Felix Sater did not speak with reporters on Capitol Hill as he made his way to the interview with the committee, according to ABC News.
Sater, who has denied any wrongdoing, has long presented himself as a patriot who has helped the U.S. intelligence community combat terrorism around the world. But he is now best known for his ties to Trump lawyer Michael Cohen and their joint efforts to build a Trump Tower in Moscow during the early stages of the presidential campaign.
In November 2015, the Soviet-born Sater told Cohen that he could have Russian President Vladimir Putin say "great things" about Trump and suggested Trump travel to Russia to meet with Putin, The Washington Post reported in August.
Cohen later told Congress that he had emailed Putin's press secretary for assistance on the project. Cohen has denied any wrongdoing.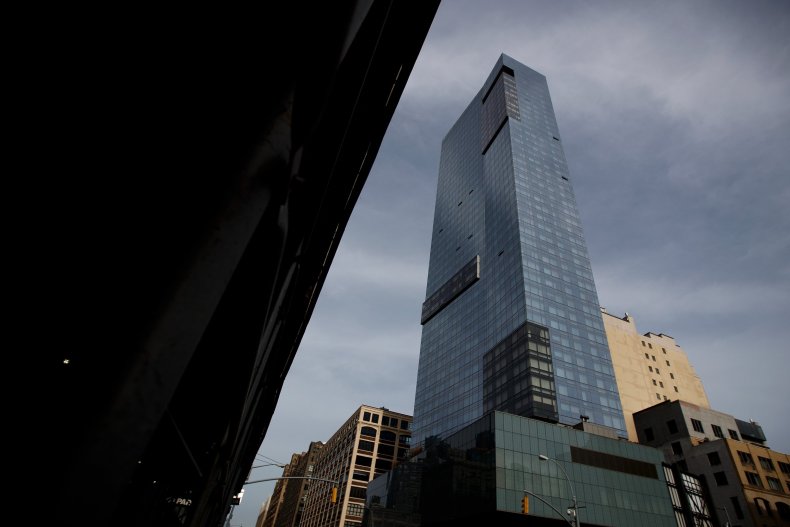 The Trump Organization reportedly signed a letter of intent in October 2015 to start the Moscow tower but could not secure land or the necessary permits, according to the Post. Thus the project was dropped in January 2016, 10 months before Trump would defeat Hillary Clinton for the presidency. Cohen also said that Trump was not involved in ending the possible development.
Previously a managing director of the real estate firm Bayrock Group, Sater worked closely with Trump and his family on the Trump SoHo property in New York.
Sater has also been interviewed by the House intelligence committee and reportedly has spoken with special counsel Robert Mueller's team, which is investigating Russia's interference in the 2016 election.
BuzzFeed reported last month that it had confirmed Sater's role as a major informant for the U.S. intelligence community. He reportedly helped in the tracking of Al-Qaeda leader Osama bin Laden and gave information about potential assassination plots against President George W. Bush and Secretary of State Colin Powell, according to BuzzFeed.