With Hurricane Irma and Harvey Relief Underway, One-Third of FEMA Leadership Positions Unfilled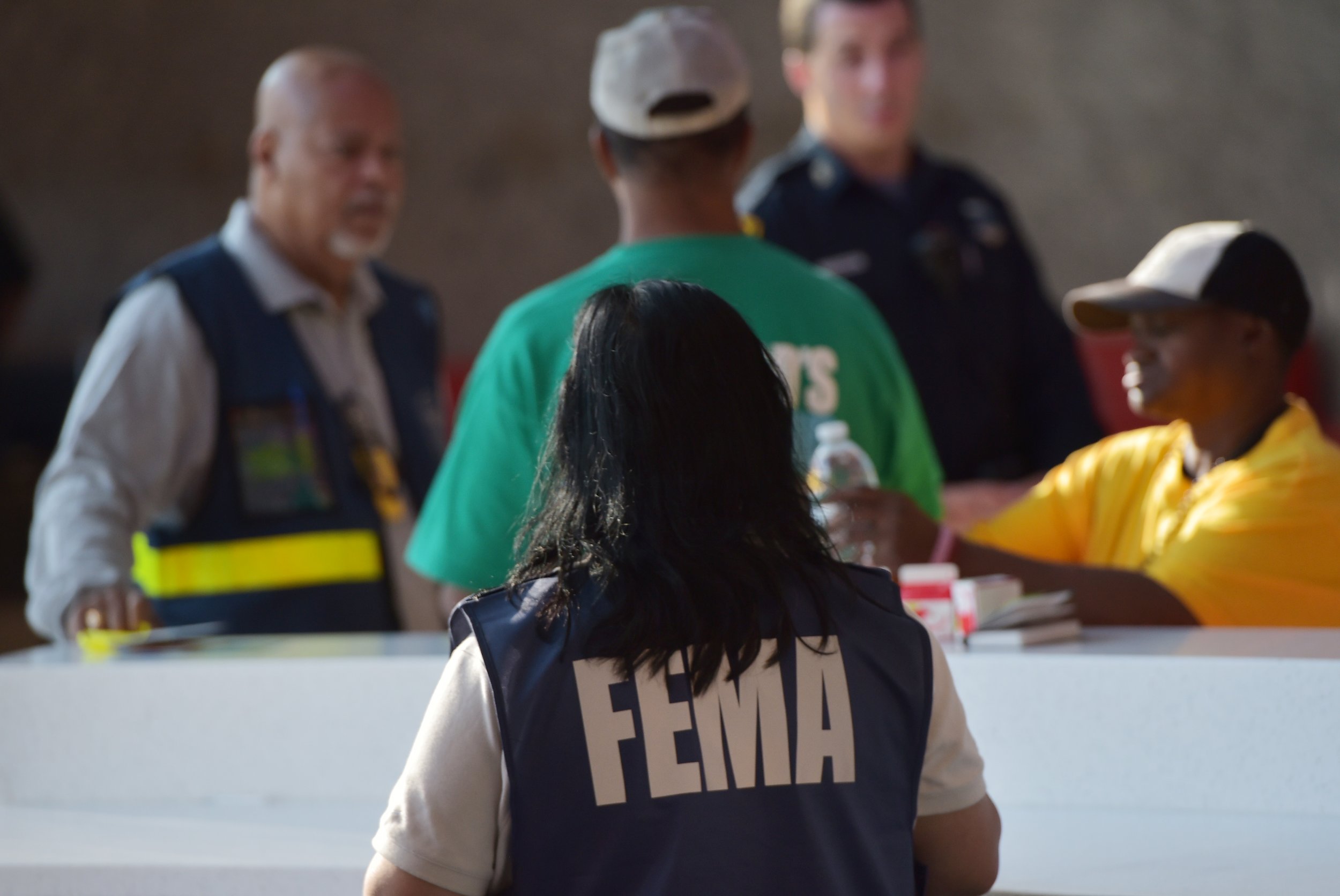 Updated | As the Federal Emergency Management Agency (FEMA) helps Florida, Texas and other states recover from Hurricanes Irma and Harvey, the agency faces a leadership staffing shortage that analysts worry could hinder relief efforts.
More than a third of leadership positions at FEMA lacked full-time leaders as of September 1. Of 47 positions, 14 were serving in acting capacities, including the No. 2 role. The top position had been vacant for the first five months of the Trump administration, until the Senate confirmed Brock Long as administrator in late June. President Donald Trump had nominated him a month earlier.
The agency is part of the Department of Homeland Security, which is facing an even more significant leadership shortage. Of its 57 leadership positions, 26 are filled temporarily or remain vacant. That includes the top position of secretary, which James Kelly left open in July after leaving to serve as White House chief of staff, and also the heads of Immigration and Customs Enforcement and Citizenship and Immigration Services.
Related: White House defends Trump's revoking flood regulations
"You've really got to have Senate-confirmed or presidentially appointed leadership in place to deal with these things," says James Norton, who served as a deputy assistant secretary of legislative affairs at Homeland Security under President George W. Bush. "Career employees are fantastic and do a great job, but they're not in a position to either introduce or enact policy or make the larger decisions."
After Hurricane Harvey made landfall in the United States, Michael Brown, who resigned as FEMA administrator in the wake of Hurricane Katrina in 2005, wrote in an opinion piece for The Hill about the lack of people in leadership roles. "Now is not the time to debate why many of those offices are vacant. Now is the time to realize they are vacant and step to the plate as commander-in-chief and rally your troops," he wrote, addressing Trump.
FEMA and the Department of Homeland Security aren't the only federal agencies with unfilled positions nearly eight months into the Trump presidency. As of Tuesday, of 599 key positions that require Senate confirmation, Trump has made 159 nominations and the Senate has confirmed 117 nominees, according to a database maintained by The Washington Post and the Partnership for Public Service, a nonprofit. Trump has yet to submit nominations for 320 positions.
By September 7 of their administrations, the Senate had confirmed 310 nominations by President Barack Obama, 294 by President George W. Bush, 253 by President Bill Clinton and 208 by President George H.W. Bush, according to the database.
Another agency that responds to hurricanes, the National Oceanic and Atmospheric Administration, part of the Department of Commerce, is also facing a shortage of full-time leaders. As of mid-August, people in nine out of 26 top positions were serving in acting capacities. That agency oversees the National Hurricane Center.
Republicans have blamed the lack of confirmed nominees on Democrats. In July, the Senate Republican Policy Committee accused lawmakers from across the aisle of an "unprecedented nominations blockade."
But for agencies involved in disaster response, a lack of full-time leadership is not just a political issue. After Hurricane Katrina, congressional investigators found that staffing shortages at FEMA and Homeland Security were largely to blame for problems with the disaster response, though the finding focused more on general staffing than on leadership roles. But when Katrina hit, eight of 10 regional directors were serving in acting capacities. (As of September 1, six regional directors were acting.)
That shortage of rank-and-file employees continued more than a decade after Katrina. As of January 2015, FEMA's Surge Capacity Force, which activates in response to "extraordinary disasters," was operating at 26 percent of its staffing target, according to the Government Accountability Office. The office added in a report, "FEMA does not have a plan for how it will increase the number of volunteers to meet its goals." In August 2016, FEMA described its staffing shortage as "critical." The agency has put out a call to hire local workers in Texas to aid with the hurricane recovery.
"Throughout the transition to the new administration, FEMA has ensured that career civilian staff are in place in key positions throughout the agency," a FEMA spokesperson said in a statement to Newsweek. "This allows FEMA to continue, uninterrupted, to perform core mission responsibilities—preparing for, responding to, recovering from and mitigating all hazards. FEMA has the resources and support it needs."
The spokesperson added that of the FEMA leadership positions, just three require presidential appointments and Senate confirmation: the administrator, the deputy administrator and the deputy administrator for protection and natural preparedness. The administrator role is filled and the nominees for two other roles are awaiting Senate confirmation. (On September 13, the day after the spokesperson made that statement, Daniel A. Craig withdrew from consideration for the deputy administrator position.)
Homeland Security is expecting a personnel boost. In executive orders, Trump has called for 10,000 new immigration officers and 5,000 new border patrol agents. But an influx of new talent can present challenges. "When you do massive hires, you're going to make some mistakes," Jay Ahern, a former acting commissioner of Customs and Border Protection, told the website Government Executive last November. "Some people will not be of the quality you want."
It's possible that the lack of Senate-confirmed leaders does not present as big of a problem for hurricane recovery efforts as some analysts think. "As long as the people that are in the acting positions are qualified, it should have little, if any, impact," says R. David Paulison, who served as FEMA administrator after the resignation of Michael Brown. "They may be career people, they may not be political appointees, but they know what they're doing." He points out that though Elaine Duke is the acting secretary of Homeland Security, the Senate confirmed her in a previous role and she could end up becoming secretary.
"If you've got the right people, it doesn't matter what their title is," Paulison says.
This article has been updated to include a statement by a FEMA spokesperson. It was later updated again to include the fact that after the article was first published, the nominee for deputy administrator of FEMA withdrew from consideration for the position.