The Federal Emergency Management Agency (FEMA) launched a new program in April to provide financial assistance for funeral expenses related to COVID-19 deaths.
Under the Coronavirus Response and Relief Supplemental Appropriations Act and American Rescue Plan Act, individuals who paid for a funeral as a result of death by COVID-19 could receive up to $9,000 in reimbursement. Though submissions opened five months ago, FEMA has not set a deadline to apply.
"At FEMA, our mission is to help people before, during and after disasters," said Former Acting FEMA Administrator Bob Fenton in March. "The COVID-19 pandemic has caused immense grief for so many people. Although we cannot change what has happened, we affirm our commitment to help with funeral and burial expenses that many families did not anticipate."
Individuals qualify for assistance if they are a U.S. citizen, non-citizen national or qualified immigrant who paid for a COVID funeral after January 20, 2020. The deceased does not have to be a U.S. citizen but their death did have to occur in the U.S., its territories or the District of Columbia.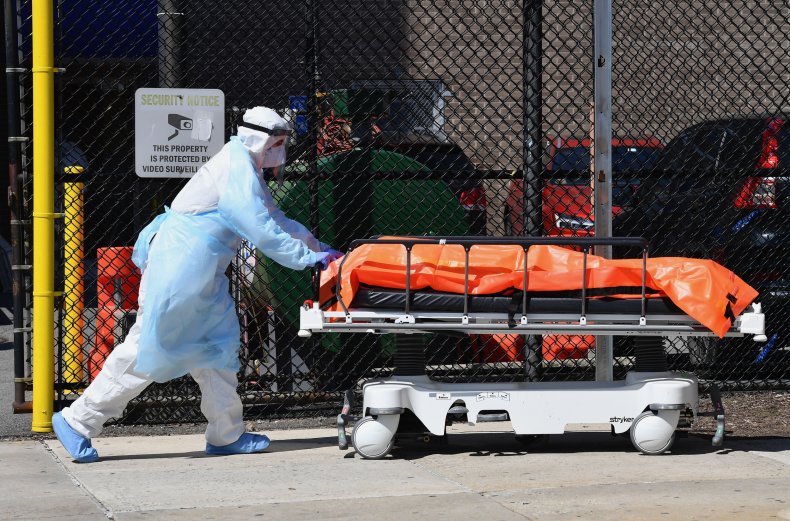 Applications are only accepted over the phone and can be made by calling the FEMA COVID-19 Funeral Assistance Line at 844-684-6333 between 9 a.m. and 9 p.m. Monday through Friday. There is also a Text Telephone line at 800-462-7585 and multilingual services are available.
FEMA will require specific documentation to provide reimbursement including an official death certificate that attributes the death directly or indirectly to COVID-19 and records of the funeral expense including receipts or a funeral home contract that includes the applicant's name and the deceased's name as well as the total expense and the dates they happened.
An applicant can apply for multiple deceased individuals but will only receive a maximum of $35,500 per application. If more than one person contributed toward funeral expenses, they should file under a single application as applicant and co-applicant, according to FEMA.
Individuals are advised not to disclose information about the deceased such as their name, birth date or social security number to unsolicited telephone calls or emails from people claiming to be federal employees.
FEMA has warned of scams associated with the financial assistance and said the agency will not contact any individual unless they have applied for assistance or directly contacted the agency first. Questions or concerns can be addressed through the FEMA helpline at 800-621-3362.
The agency recommends gathering all of the necessary materials before applying to help ensure it's processed in a timely manner. Most applications are accepted in fewer than 30 days. Once approved, individuals may receive a check by mail or a direct deposit depending on which they chose.
FEMA plans to communicate a specific deadline for COVID-19 funeral assistance once it has been established.
There have been more than 679,000 COVID deaths in the United States between January 20, 2020, and September 21, 2021, according to The New York Times.
Correction 09/29/2021, 12:17 p.m. ET: This story has been corrected to accurately identify Bob Fenton as the Former Acting FEMA Administrator.