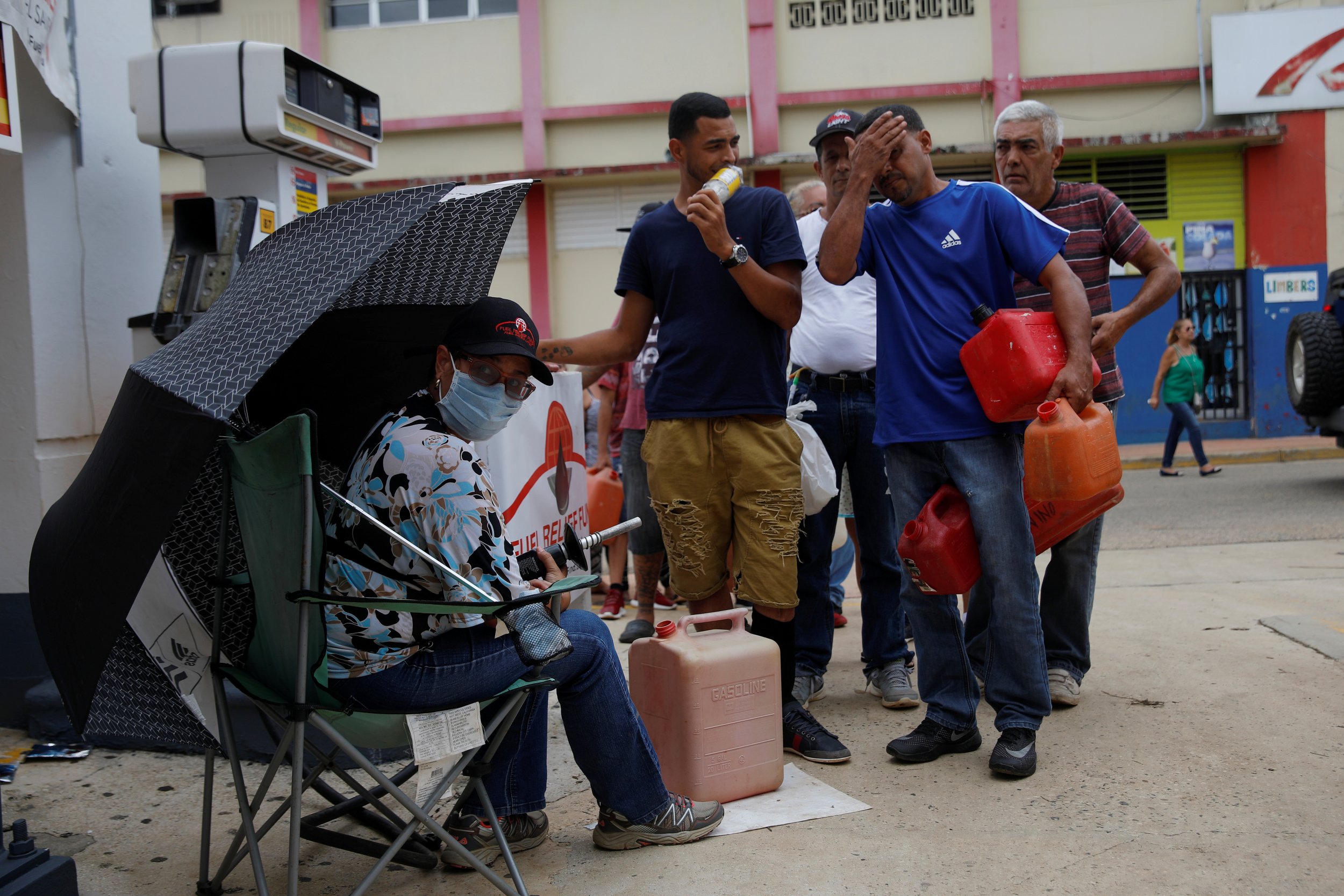 President Donald Trump hinted that the U.S. will be pulling the Federal Emergency Management Agency (FEMA) out of Puerto Rico, but the agency has a different plan for the hurricane-ravaged island and other affected territories.
In a tweet Thursday afternoon, FEMA spokeswoman Eileen Lainez wrote that the agency "will be w/Puerto Rico, USVI, every state, territory impacted by a disaster every day, supporting throughout their response & recovery."
Her tweet came five hours after Trump took to Twitter to say the island's financial crisis "looms largely of their own making" and is due to the poor state of its infrastructure and electrical system and its governor's "total lack of … accountability."
"We cannot keep FEMA, the Military & the First Responders, who have been amazing (under the most difficult circumstances) in P.R. forever!" Trump tweeted.
Shortly after her initial tweet, Lainez sent FEMA's latest update on support to Puerto Rico through the social media platform, a reminder that it will take time for the U.S. territory of 3.4 million people to recover, but that residents are seeing some services being restored.
"FEMA, in coordination and partnership with 36 federal departments and agencies, remains focused on helping the people of the U.S. Virgin Islands and Puerto Rico with life-sustaining commodities and other essential services," the agency stated in its press release from Wednesday. "As more businesses open and public services are restored, quality of life will continue to improve for many residents."
Trump was criticized for a delayed response to aid Puerto Rico after Hurricane Maria made landfall on September 20, killing more than 45 people. His mention of withdrawing comes as 90 percent of the island remains without electricity.
A few hours after Trump's tweet, Puerto Rico Governor Ricardo Rosselló doubled down on his call for federal aid, tweeting, "The U.S. citizens in Puerto Rico are requesting the support that any of our fellow citizens would receive across our Nation."
Puerto Rico Mayor Carmen Yulin Cruz was more critical, tweeting to @POTUS that Trump is "incapable of fulfilling the moral imperative to help the people of PR. Shame on you.!"
FEMA has approved more than $53 million in federal disaster assistance for home repairs, under and uninsured personal property losses and medical, dental and funeral expenses for victims of Hurricanes Maria and Irma, which hit Florida. The agency also awarded $54.6 million to the Puerto Rico Electric and Power Authority to repair the island's electrical system.
Meanwhile, the U.S. House of Representatives on Thursday afternoon passed a $36.5 billion measure to replenish government disaster aid funds and help Puerto Rico. The vote sends the bill—with nearly $5 billion that could be used to help cash-strapped Puerto Rico function—to the Senate for consideration next week.