FEMA Sending Paramedics to Help Arizona Hospitals Overwhelmed With COVID Patients
The Federal Emergency Management Agency is sending paramedics to Arizona to help transfer patients from hospitals overwhelmed by COVID-19 hospitalizations to other hospitals with open beds.
According to a FEMA news release, 20 paramedics will be heading to the state as a surge in cases floods hospitals. State reports show there are currently 2,539 people hospitalized for the virus.
Arizona's hospitals also reported a nurse shortage, putting even more weight on them as they care for COVID and non-COVID patients. Some health professionals fear they will have to ration care if the shortage continues.
Just Tuesday, Arizona reported 2,395 new cases and 223 deaths. This level of deaths has not been reported since February. Currently, 64.4 percent of Arizona residents are vaccinated.
Fears of spread have increased further due to the highly contagious Omicron variant. A University of Arizona lab already identified seven Omicron cases on its campus. They have begun contact tracing in an attempt to contain the spread.
Currently, Arizona's Navajo and Graham counties show the highest rate of cases, with each having 23,000 for every 100,000 residents.
In addition to Arizona, the White House is also sending emergency response teams to Michigan, Indiana, Wisconsin, New Hampshire and Vermont, according to a statement. Over 100 medical personnel and paramedics are being deployed in addition to 300 that were sent when Omicron first emerged.
Thirty ambulances are being deployed in New York, New Hampshire and Vermont. Another eight ambulances will head to Maine.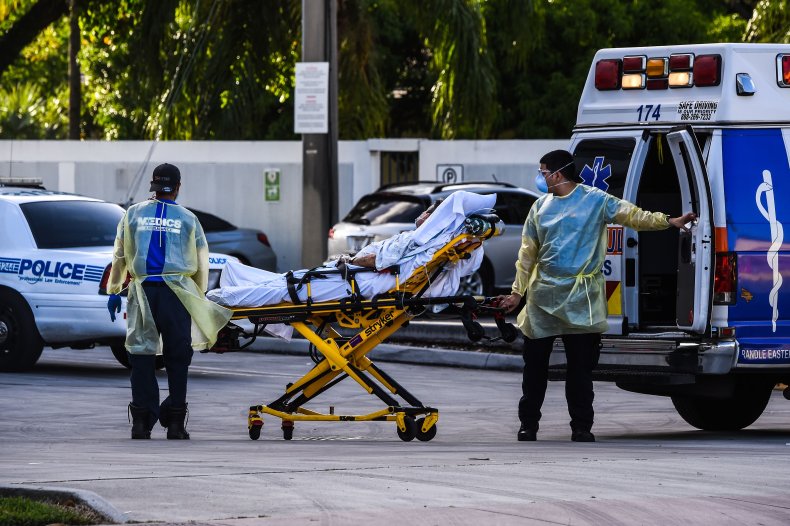 The White House announced Tuesday that Arizona is one of a handful of states expected to receive additional resources this week.
The University of Arizona announced Tuesday it had identified seven cases of Omicron in the community. A university genetics lab detected the variant in samples from saline gargle tests.
Scientists don't yet know whether Omicron causes more serious disease, but they do know that vaccination should offer strong protections against severe illness and death.
The state's pandemic totals now stand at 1,341,377 cases and 23,742 deaths.
Arizona's seven-day rolling average of daily new cases decreased over the past two weeks, going from 4,038.1 on December 5 to 2,914.6 on Sunday. However, the seven-day rolling average of daily deaths increased in that same time frame from 51 to 68.
Meanwhile, the Pima County Board of Supervisors meeting Tuesday will include consideration of a mask mandate. The proposed resolution would require people to wear masks in indoor public spaces where they cannot properly social distance.
The Associated Press contributed to this report.