FEMA Removes Climate Change References from Four-Year Strategic Plan
The Federal Emergency Management Agency's (FEMA) strategic plan for the next four years omits references to climate change after the United States was hit with a record number of weather- and climate-related events in the past year.
The 2018-2022 plan gives a blueprint for "before, during and after disasters," but eliminated references to global warming, sea level rise and volatile weather-related events, according to a FEMA document released on Thursday, as reported by NPR.
"I am making changes to FEMA to reflect these priorities and I am going to use our resources to drive progress," FEMA administrator Brock Long said in the foreword.
In the plan, under strategic goal 1, "Build a Culture of Preparedness," it notes that as an increased number of people move to coastal areas, "natural and manmade hazards become increasingly complex and difficult to predict, the need for forward leaning action is greater than ever before." There is no direct mention of climate change.
In comparison, the last FEMA strategic plan for 2014-2018, under the Barack Obama administration, addressed the connection to climate change:
"FEMA will also ensure that future risks, including those influenced by climate change, are effectively integrated into the Agency's risk assessment resources and processes," the plan read.
The last strategic plan also addressed "multiple interacting factors," such as shifting demographics, aging infrastructure and climate change that increases disaster risk.
The latest FEMA plan comes as 2017 set a record of losses with a price tag of at least $306 billion due to natural disasters, according to the National Oceanic and Atmospheric Administration (NOAA).
The year 2017 was the third warmest on record for the U.S.
With 16 weather and climate disasters, including Hurricanes Harvey, Irma and Maria, in 2017, NOAA cited the high frequency of weather and climate disasters.
Slow disaster-relief efforts for the residents of Puerto Rico were criticized after Maria. Just last month, one-third of Puerto Ricans were still without electricity on the devastated island. Six months after the hurricane struck, residents are still struggling to return to life as usual.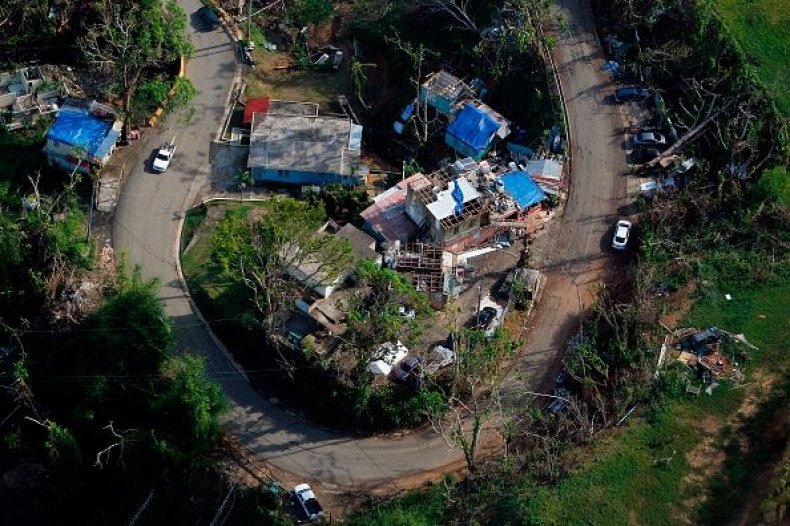 In response to the report, William Booher, FEMA's director of public affairs, said in a statement to Newsweek: "It is evident that this strategic plan fully incorporates future risks from all hazards regardless of cause."
Booher added that it builds upon its previous two released strategic plans and that the agency is "taking proactive steps to increasing pre-disaster investments in preparedness and mitigation."