Naomi Osaka's recent statement that she would be pulling out of the French Open, following her refusal to face journalists post-matches (earning her a $15,000 fine), brings the relationship between journalists and women in sport to the forefront.
In Australia, female athletes have been asked absurdly inappropriate questions by journalists, and the media has sometimes taken a patronizing and belittling attitude to reporting on women in sport. Tennis player Andy Murray made a pointed comment some years ago after a journalist referred to "the first U.S. player" to reach the semi-final of a Grand Slam contest, conveniently ignoring the numerous women who had done so.
I don't believe it's right that athletes should be able to refuse media—part of their public contract is that they discuss the game and their own performance—but I do believe that there should be consequences for journalists who are brutish, misogynist or pointedly rude.
Women's lack of equality is evident across all facets of modern life, and perhaps sport is one of the most blatantly evident cases. Female athletes are still objectified, still expected to sacrifice their health to look, behave and talk in a particular way (polite, grateful, modest) and still lagging behind their male counterparts in pay. The unequal status of male and female athletes is both a product of the lack of media coverage and the patronizing attitude toward women's sport. Audiences can't support and champion what they can't see. The most titillating stories tend to draw attention to women in sport, rather than their successes.
Tayla Harris, Young Australian of the Year 2021 and Australian Football League Women's (AFLW) player, experienced the brunt of male savagery and sexual harassment after a photo of her kicking a goal was published in 2019. A stream of abusive and sexually aggressive tweets and Facebook comments resulted, which Harris responded to with dignity, refusing to be trolled into silence.
Three years ago, Harris' agent, Alexandra Saundry, founded More Than Management, specializing in the management of female athletes. She was an AFLW player until injuries curtailed her career, becoming one of the first women player agents in Australia.
"I think it's important to understand why athletes try to make a career out of sport—they first and foremost want to be athletes. Being the best does bring with it a level of 'expectation' to do more publicity when it shouldn't if the athlete chooses not to," she said.
It is her experience that players feel trepidatious around how their comments will be reported, and the agendas of journalists who attend conferences or schedule interviews.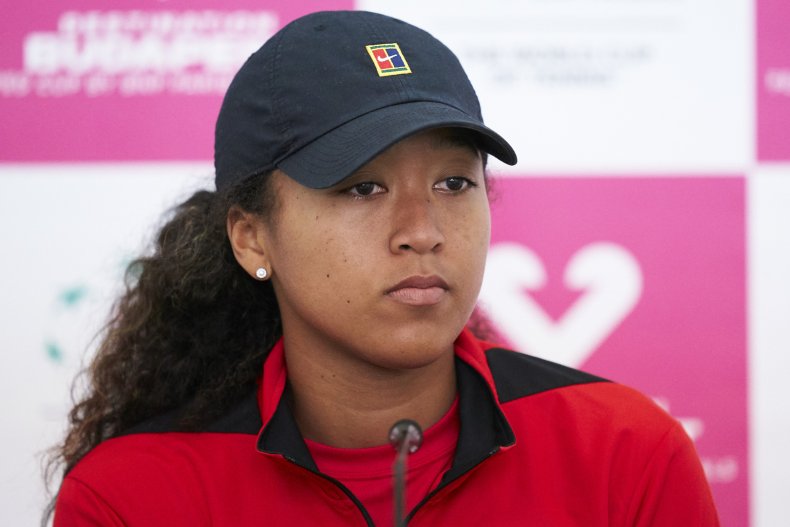 "Journalists are paid to find a story, we understand that, but at what cost?" Saundry asked. "Some of my clients find it difficult when commenting as journalists have been shown to, at times, twist stories or deliberately leave out important parts of what was said to create a headline. This is why some opt not to comment at all."
Australian advocacy group Plan International analyzed over 1,300 comments over a year and found that public responses to posts on women's sport by major broadcasters were largely sexist and negative.
It's not only women in sport who are vocal about the lack of respect women are given. Andy Murray wrote a column for French newspaper L'Equipe, defending his choice of a female coach and labeling himself a feminist in 2015. The same year, he told The Red Bulletin that it concerned him that women were not given opportunities to participate and thrive in professional sport.
"Inequality is something I started to see and become passionate about. It's opened my mind," he said. "I've actually become very passionate about getting more women in sport, giving women more opportunities."
Naomi Osaka is one of many women in sport who has felt bullied, patronized and disrespected by journalists. The answer is not to withdraw and refuse to partake in a considered dissection of a match. The answer is to change the nature of media conferences, and the systemic devaluing of women in sport.
Journalists who are brutish or disrespectful should be banned from future conferences and immediately ejected if they are needling players. Members of sporting clubs or organizations who are found to have posted abusive or sexually inappropriate material about women in sport to social media should have their memberships canceled or be publicly held to account by their clubs. This is not an issue for women alone, as Murray's advocacy and support have proven. This is an issue for all people involved in sport—the professional athletes, the public and the media.
Cat Woods is a freelance writer based in Australia. She writes on art, culture and travel for international publications, and regularly writes on music for both U.S. and Australian publications. When not writing, Cat teaches yoga, Pilates and barre, listens to podcasts, binge watches anything with subtitles, and walks her two highly intelligent, very bossy dogs around her beachside home in the inner south of Melbourne.
The views expressed in this article are the writer's own.