Female Carpenter Faces $15M Lawsuit for Criticizing Construction Podcast Catcalling
A female carpenter is facing a $15 million defamation lawsuit after posting criticisms of a Canadian construction podcast's comments about catcalling to social media.
CBC News reported Natasha Fritz, the owner of Ontario-based Natural Carpentry, uploaded an edited portion of an episode from The Construction Life. The podcast, hosted by Manny Neves, looks at an array of issues prevalent in the construction industry. The episode she uploaded featured reoccurring guest Jim Caruk and a guest who has only been identified as Danny, a plumber in the industry. According to CBC News, Danny is not a part of the suit.
Fritz's Instagram video, captioned "Misogyny in Construction," plays audio clips from the May 8 episode with white text captioning the following conversation between Neves, Caruk and Danny.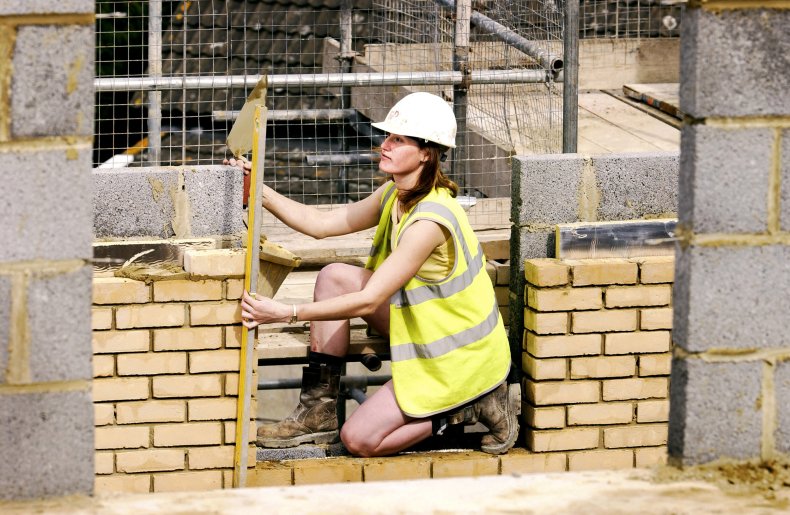 "Today things are different. Like, if you see a sexy woman on the street when we were 20 years old, you whistle. Today you even look at them, you got the cops behind you, they're charging you. It's the truth. It's ridiculous what's going on today," Danny said during the podcast.
"I'd still whistle," Caruk said.
"You'd still whistle?" Neve asked Caruk.
"I'd still whistle," Caruk responded.
The audio was edited to replay the "I'd still whistle" line as sexual harassment statistics flash on the screen. The podcast hosts apologized for offending Fritz through email and edited that portion out of the episode, according to CBC News. Some comments regarding catcalling and sexual harassment remain in the podcast.
"These are the types of conversations that are keeping our industry stuck in the past," Fritz said in the caption of her post.
"In this specific case none of these people called out the behavior and I think that is the biggest unspoken issue around this," Fritz said in a later comment. "The reality is I often think of times when I wish I'd said more, but then I also think, would anyone have listened? Would anyone have had my back?"
Neves, Caruk and Candelaria Pictures Corporation are now suing Fritz for defamation. The $15 million lawsuit claims Fritz was "inciting harassment and wide-spread hate" by posting the video to her social media account. The lawsuit also stated that the podcast and its host do not necessarily represent the "perspectives and opinions voiced by guests."
Fritz told the podcast team that she would remove the video from her Instagram after they publically apologized for the comments, according to the lawsuit. CBC News reported that Neves said he attempted to have Fritz on the podcast to talk about sexual harassment in the construction industry, but that did not happen.
According to CBC News, Neves and Caruk set up two conference calls with Fritz, but allegedly failed to call her. According to the lawsuit, Neves and Caruk said scheduling issues prevented them from recording the episode, CBC News reported, adding that Neves reportedly sent Fritz an email saying they had decided against recording the show.
Newsweek reached out to Neves for comment but did not hear back before publication.