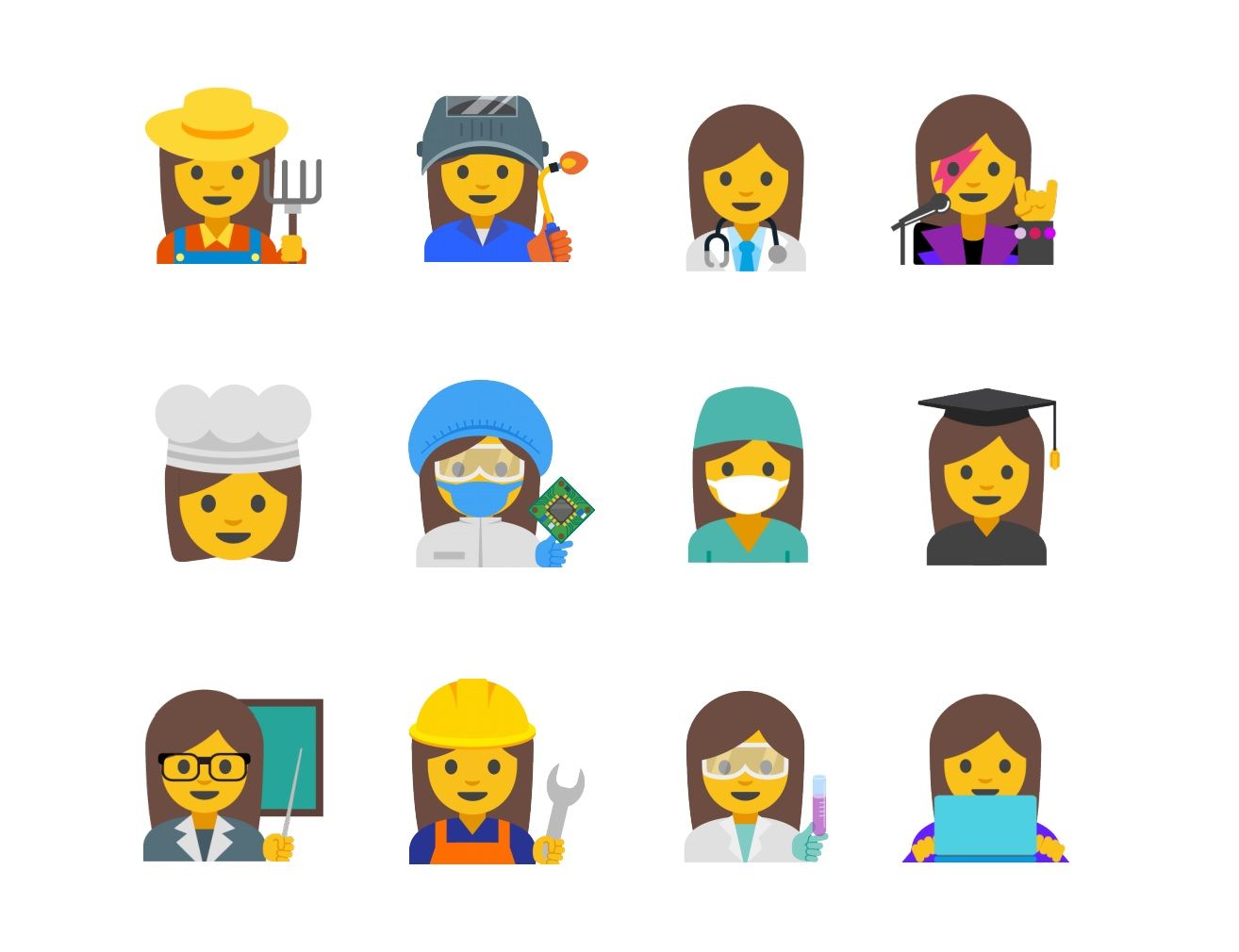 A new set of female emojis—including farmers, chefs and scientists—has been proposed by a group of Google employees in an effort to promote workplace gender equality.
The 13 new designs were presented to the Unicode Consortium on Tuesday with the hope they will be approved by the end of the year.
"Google wants to increase the representation of women in emoji and would like to propose that Unicode implementers do the same," the proposal by Google staff Rachel Been, Nicole Bleuel, Agustin Fonts and Mark Davis stated.
"Our proposal is to create a new set of emoji that represents a wide range of professions for women and men with a goal of highlighting the diversity of women's careers and empowering girls everywhere," it continued.
The proposal includes references to an opinion piece in The New York Times in March titled 'Emoji Feminism' that claimed female emojis were limited to "a smattering of tired, beauty-centric roles."
According to the Google workers, women under 30 are the most frequent emoji users "by far"; however, they are severely under represented.
The professions depicted in the proposal are a farmer, a chef, a teacher, an engineer, a technician, a mechanic, a doctor, a surgeon, a scientist, a singer, an academic, an IT worker and an office worker.
The decision on whether any or all of the emojis will be implemented will be taken by the Unicode Consortium, which counts Google, Microsoft, Apple and Facebook among its voting members.
The proposal concludes: "We recognize the importance of having an inclusive representation of all people in emoji, whether they identify with a specific gender or not.
"However, as this is not the focus of this effort, we suggest decoupling the gender-neutral representation of emoji from this proposal. We would encourage other members of Unicode to join us in creating a system of emoji design that can accommodate a broader gender spectrum."