At first glance, social entrepreneurship might not seem like a young woman's game. As my co-founders and I have been told on many occasions, the business world is no place for the naive, the faint of heart, or the wishful. Entrepreneurship is about cold hard facts. At the end of the day, companies succeed when they make money and fail when they don't, no matter how inspiring or innovative the idea.
In spite of this simplistic view of creative business development, we've begun to create an ambitiously transformative organization. By staying focused on bringing our ideas to light, our team has demonstrated that entrepreneurship is exactly the right place for the hopeful.
In November 2016, my co-founder Eliza Harrison emailed ten researchers in the Triangle area inquiring about what skills and knowledge would be necessary to start a seaweed farm in North Carolina. The recipients either ignored her or scoffed at the idea. While we took their feedback into account, our research on temperate seaweed cultivation revealed that creating our own farm was worth a shot. Since then, we've spent the last two years installing the first seaweed farm in NC, filing a provisional patent, incorporating, and competing alongside five final teams in front of the United Nations for $1 million. If others wouldn't provide us answers, we weren't afraid to try to discover them ourselves.
The initial rejections we received from those researchers were just the beginning of a long list of "no's" that are familiar to everyone in the business world. In retrospect, this wasn't surprising. We were three college-aged women with zero experience in business and a highly ambitious goal: to grow as much seaweed as possible to help reduce carbon emissions and nutrient pollution that stems from agricultural runoff. Even as we launched our first set of customer interviews, we'd only begun to create the prototype of the farm. But we had done our research – we knew which species could grow in warmer waters, we had designed a rig structure that could maximize efficiency without sacrificing ecological integrity, and we'd identified potential markets into which we planned to sell the product.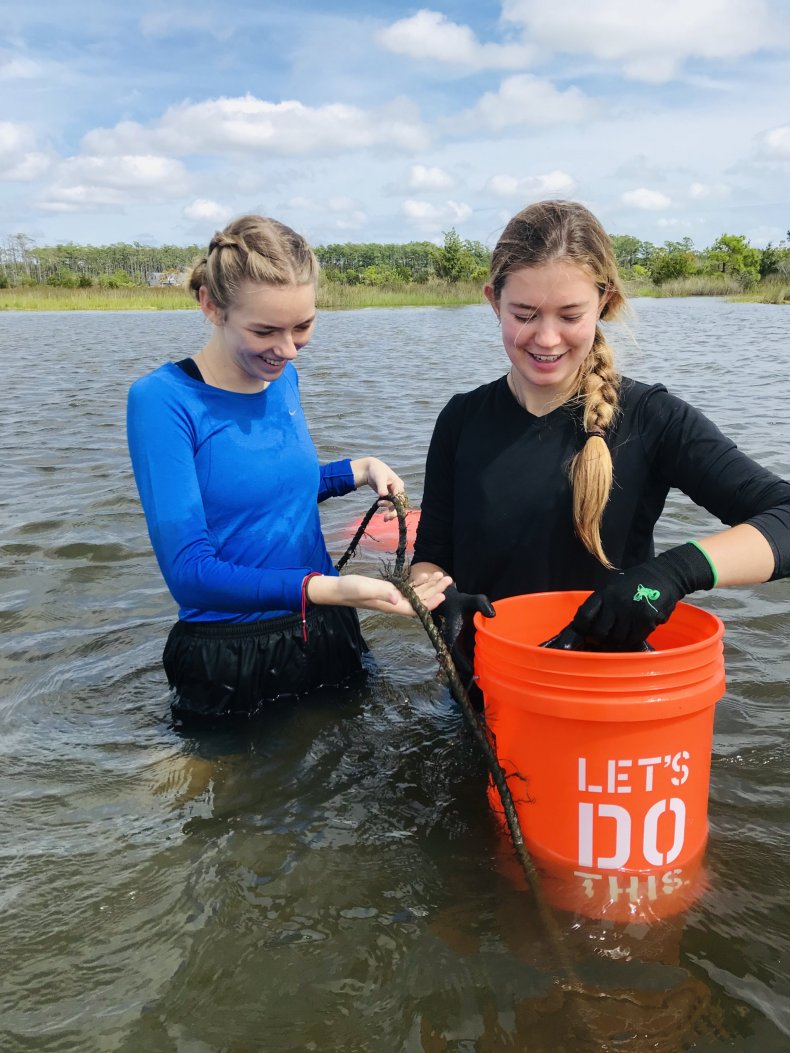 Despite all of our efforts, many industry experts remained reluctant to take us seriously. As often happens in business, the same traits that we were dismissed for were, in reality, our biggest competitive advantage. Our age gave us the resiliency to bounce back from failure, and our background as environmental scientists, rather than businesswomen, helped us find new marketing angles. For every 10 farmers who claimed nobody would ever want to feed their cows seaweed, we found one who was interested. For every 15 cosmetics producers who refused to answer our cold calls, we persevered to the one with an interesting idea for a seaweed lotion. As 21-year old students with our whole careers in front of us, we could fail more often and more spectacularly — and learn more in the process — than anyone else in the market. How's that for a competitive advantage?
Eliza Harrison, Lucy Best, and I started Phyta as three undergrads inspired to help mitigate climate change. In an unexpected turn of events, we found our way into campus-wide entrepreneurship initiatives and business competitions, like the Carolina Challenge, in an effort to acquire funding for the first seaweed farm in the state. Over the course of our early business development efforts, we have had access to a wealth of resources, programs, and individuals who work constantly to help us succeed. With support from Innovate Carolina, Launch Chapel Hill, the CUBE, Carolina Challenge, and the Gillings School of Global Public Health, our team has received critical guidance that has allowed us to continue on our journey as both scientists and businesswomen.
Over the course of our adventure, I've come to understand the interconnected relationship between science and business in the twenty-first century. The interdisciplinary form of education and design thinking that Carolina has shown our team will lead individuals in our generation—Generation Z—to create innovations of the future. Ventures like Phyta bridge the gap between what science discovers, what business does, and what people care about.
The most recent United Nations climate change report warned that we are the last generation that can limit the consequences of climate change, and that our planet will experience unimaginable damage if greenhouse gas emissions are not quickly and dramatically reduced by 2040. If we fail to meet this target, our world will be permanently transformed. Unlike generations before, we don't have the luxury of treating global warming as someone else's problem. It is inescapably ours.
The synergy of science, business, and policy that fuels social entrepreneurialism is our generation's best hope to develop a more sustainable future. Wide-eyed wonderers with no fear of failure and a mindset of growth, we hold the future in our hands.
Emily Kian is a senior at UNC Chapel Hill and co-founder of Phyta, a company that grows seaweed for a sustainable future.