'At 25, I Met a Woman Whose Love Changed My Life'
I didn't know I was looking for a mother figure when I moved to Los Angeles in my mid-twenties. In fact, I felt compelled to take on a job caring for young children.
I'd just graduated from the University of Southern California's School of Cinema-Television. After earning an MFA in screenwriting from one of the best film schools in the country, I knew I should have been pursuing employment in the entertainment industry. Instead, I applied to be a first-grade teacher's assistant.
The job paid minimum wage, and I'd barely make rent. I had no desire to go into education, so I couldn't have told you back then why I was drawn to the position. Working with children had never been a driving force for me until suddenly, after film school, it was all I wanted to do.
I went in for an interview. "Why are you applying to be a teacher's aide?" The principal's question was simple, straightforward.
"I love working with children." It was at least half-true. I'd enjoyed being a camp counselor because I reveled in the comradery, and I loved spending time outdoors. But I was always on high alert. I couldn't have told you what I was so careful to protect my campers from, but I felt an enormous responsibility, having kids under my watch.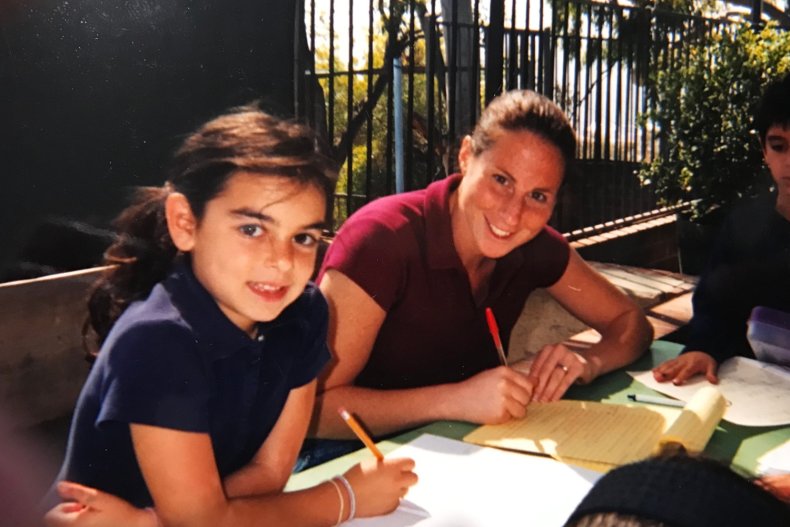 My group was the youngest in the camp, aged 5 and 6, and I observed them closely: I made sure they didn't run by the swimming pool, I kept them hydrated, and I never let any child stray from the pack. I was constantly counting campers. It wasn't until carpool time, when my kids were whisked away by their parents, that I could finally breathe and relax with the rest of the staff.
If I could answer the principal's question now, if I could speak for the young girl who didn't know what the full truth was, I would be honest: "I was sexually assaulted by a neighborhood boy when I was 5 years old; and during film school, I was sexually assaulted by USC ob-gyn George Tyndall. I buried both memories deep."
Then I would continue: "With no recollection of either assault, I have applied to be a teacher's aide for children who are the age I was when I was first abused, because even though I am not aware that I am lost and hurting, I am both those things. And maybe working with children will help heal me."
None of these words escaped my lips. Instead, I assured the principal that I was not deterred by the low hourly wage and that school hours and summer vacations would be conducive for me to keep working on my screenwriting. I was offered the job on the spot.
One important thing the principal wanted to relay was that the school had heavy parent involvement, and being able to communicate with the families of my students would be crucial.
"Of course." I smiled and signed my contract, having no idea that one of the mothers of my students would become like a mother to me, too.
Finding a mother figure
Shirin was Persian. Her daughter, Ashley, was pure light and very creative; I helped Ashley write her first short story. Shirin walked Ashley into our classroom every morning and, like her daughter, she radiated joy.
She was beautiful and feminine: slender, with dark, soulful brown eyes and long blonde hair. She'd wear designer sweatpants every day, even when it was blazing hot out, and she and Ashley both sported Uggs. Before class started, Shirin would fuss over Ashley's hair, her clothing, and whether she put her lunch box away in her cubby.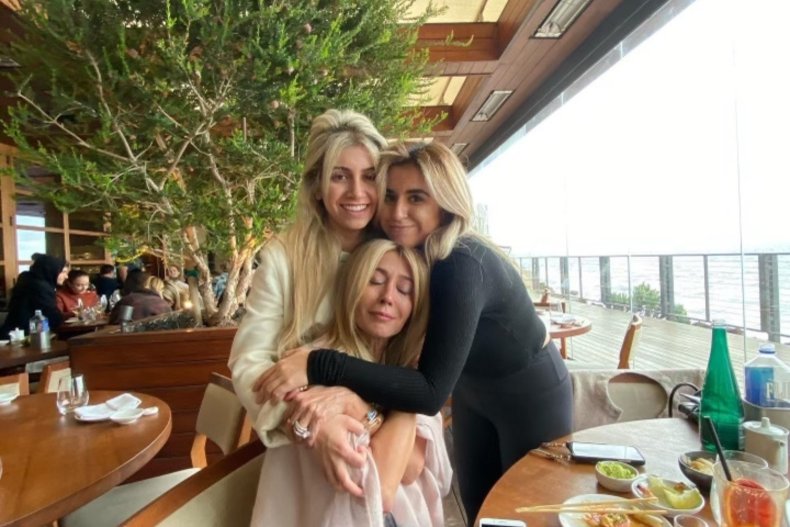 I wasn't used to mothers like Shirin. My own mother, a busy, full-time therapist, wasn't very involved in the everyday of my childhood and certainly didn't walk me into school in the mornings or dress us in matching boots. There was no fussing.
Shirin often volunteered to work in our classroom and would always give me a hug. "What do you need me to do? I'm ready, Rachel-joon." Joon is a term of endearment in Farsi. I flushed with embarrassment the first time she said it but craved for her to say it again.
I remember us stapling math packets. It was never-ending, mindless work, but the time flew by. She asked me questions about myself and my writing. I was working on a new romantic comedy script, and Shirin let out a shrill laugh when I told her the plot twist. "I can't wait to see this in the theater!" My confidence soared.
Shirin also showered me with gifts. She'd bring Starbucks, just because. For holidays or my birthday, she'd get me as nice a gift as she'd gotten the lead teacher. Her presents were warm and soft, like scarves and blankets. She was always finding ways to wrap me in love.
I was a teacher's assistant for three years. Eventually, when I could no longer afford to live on minimum wage, I decided to start a tutoring business, teaching creative writing. Shirin and I had stayed close, and she was the first mom to hire me.
Becoming part of Shirin's family
I worked with both her daughters twice a week at their home, and Shirin always offered me fresh fruit and hot tea. Shirin knew I didn't have family in Los Angeles. Maybe she sensed I needed some maternal loving.
Shirin was always fussing over me the same way she fussed over Ashley in the classroom. It'd be something as simple as traffic advice, "Take the canyon instead of the 405," or something more poignant, "Don't ever give up on your writing, joon."
She always wanted me to stay longer than I could and would only let me leave once I agreed to take food home. Even if I had already prepared dinner for myself, it was hard to pass up the rich smells of tahdig, a crispy Persian rice, or fesenjan, a Persian chicken stew with pomegranate molasses, two of my favorites.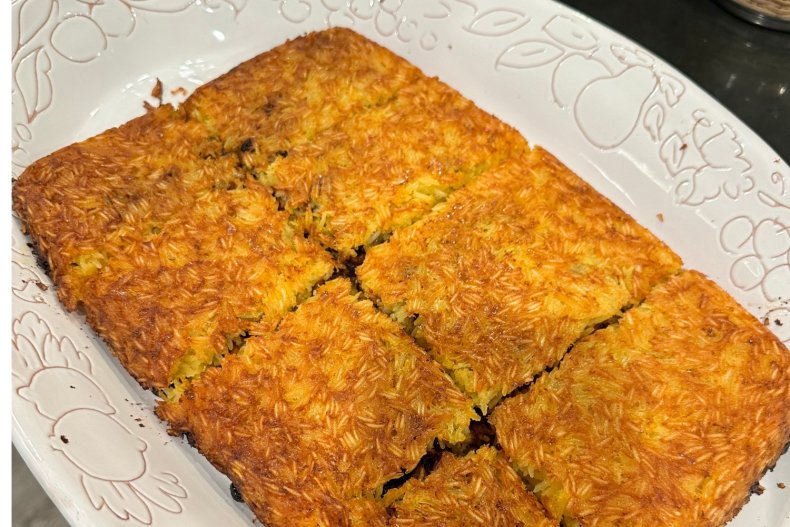 I began to spend a lot of time with Shirin and her daughters outside of tutoring. I'd take the girls to bookstores or out to dinner or for a Starbucks treat. Shirin trusted me with her children, and I began to feel less on guard.
I watched the way Shirin mothered; I studied her stroking their hair, or fixing their bedspreads, or laughing at their sometimes foolish jokes with love, and I knew her children were safe. Deep down, I think my 5-year-old self, and the young woman in Tyndall's exam room, started to finally feel safe too.
Coming to terms with my trauma
Working as a tutor gave me flexibility to devote more time to screenwriting. The romantic comedy I had told Shirin about, sold. I was a tutor for three years before I decided to solely focus on my career as a professional screenwriter.
More than a decade after I stopped tutoring, the memories of my assaults came flooding back. I wrote a memoir about my assaults and started an Instagram account for promotion. It was a great surprise when I received an Instagram message from Ashley a couple of months ago. I deeply regretted that it had been over 15 years since I moved away from Los Angeles and lost contact with Shirin and Ashley.
When I first left Los Angeles, we tried to stay close. I Skyped with Ashley and her sister and emailed with Shirin. But I still missed them deeply, and it was easier for me to pull away and busy myself in a new life and writing career than to deal with the loss.
Then, just a few weeks ago, a picture on my phone screen popped up from Ashley with news that Shirin had died. Shirin was in her early sixties, a life taken way too soon. In that moment, I would have done anything for one of her hugs and to hear her say, "Rachel-joon."
I asked Ashley if we could catch up by phone. We spoke intimately for over an hour. I was able to tell her how Shirin had been a mother figure to me. I didn't understand until recently, when I started intense psychotherapy to process the assaults that had surfaced in my memory, how much I had needed a maternal figure, how much Shirin's love impacted me. How spending so much time with Ashley and her sister helped heal me.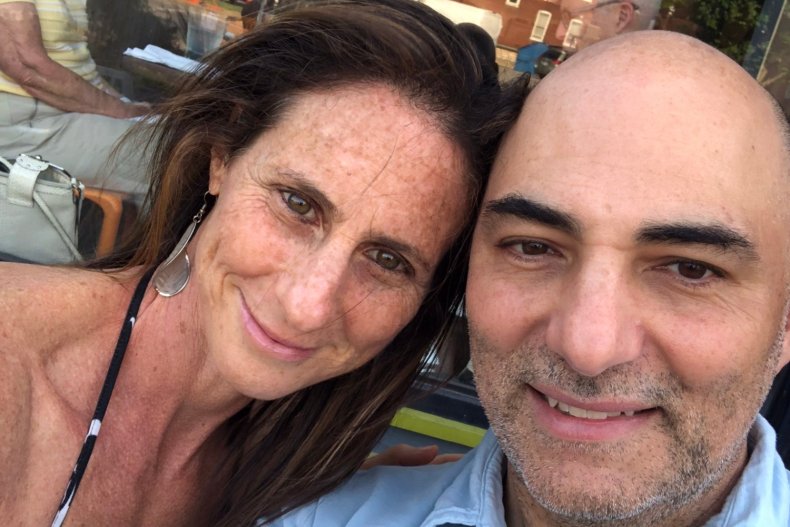 Shirin changed my life in many ways. She had a part in my marrying my husband. We met when I lived in Los Angeles and Shirin happened to know one of his cousins and did some intel. Of course, she heard wonderful things and relayed them back to me.
She had a lasting impact on my future in other ways too. I don't say the word "joon" but those I love, I tell them often. Perhaps most significantly, the more safe Shirin made me feel, the more confident I became in my life and the more I believed in myself.
I knew I could make others feel safe too. I don't work with young children any more but I teach writing to college students. My number one concern is making them feel safe in our classroom, safe to be themselves and safe to share their work. It's one of my best qualities as a teacher and I attribute it to Shirin's influence on me.
My husband and I have two children, and I fuss over them in the way Shirin modeled for me. My youngest is now the age Ashley was when I first met her. I didn't realize how serious my assaults were until I imagined them happening to my own children. I told all of this to Ashley and more. Ashley responded, "You were so much more than just a tutor. You were a member of our family."
I am forever grateful that I became a teacher's assistant and met Shirin. She appeared in my life at just the right time. While I was on the phone to Ashley, she sent me pictures of the meal she had made the prior night: tahdig and fesenjan. She added, "When you come to LA, I will cook this for you." I can't wait to see her again.
Rachel Weinhaus is the author of The Claimant: A Memoir of an Historic Sexual Abuse Lawsuit and a Woman's Life Made Whole.
All views expressed in this article are the author's own.
Do you have a unique experience or personal story to share? Email the My Turn team at myturn@newsweek.com