FGM: Genital Cutting of Young Girls in East Africa Has Fallen From 70% to 8% in 20 Years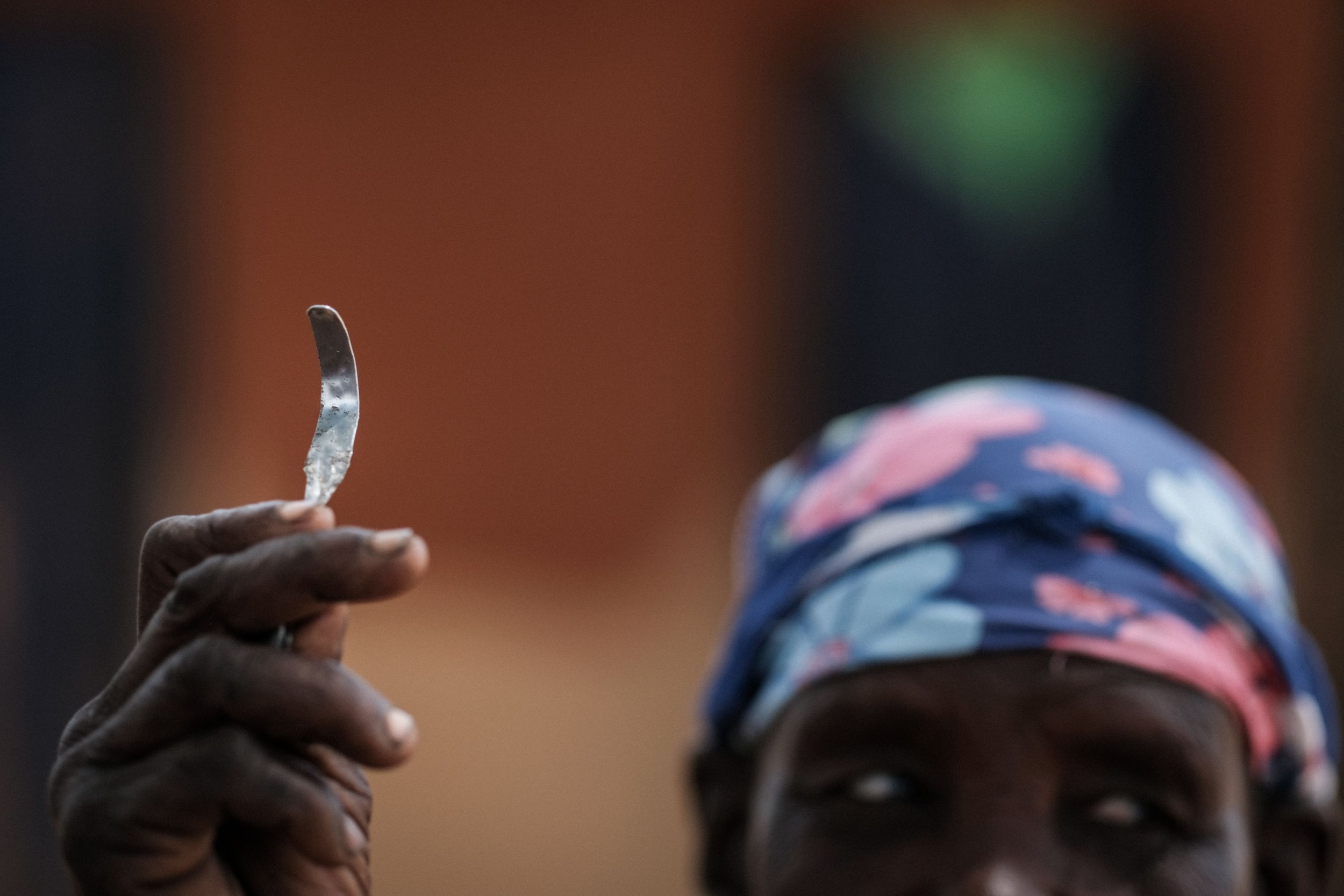 Rates of female genital mutilation (FGM) in girls under the age of 14 have experienced significant declines in most regions of Africa over the past three decades, according to a paper published in the journal BMJ Global Health.
Despite this piece of good news, the rates of decline vary widely by country, with the practice still pervasive in Iraq and Yemen. Furthermore, the falling rates trends could easily be reversed, the authors warn.
"FGM is a traditional practice of cutting off the external genitalia of girls or adult women as a cultural or religious rite of passage, for medical or non-medical purposes," Ngianga-Bakwin Kandala, an author of the study from Northumbria University, UK., told Newsweek.
"UNICEF estimates that worldwide more than two million women have undergone some form of FGM, and approximately 3.3 million girls are cut each year," he said. "Recent estimates show that more than 200 million women and children around the world have undergone FGM. If FGM practices continue at current rates, 68 million girls will be cut between 2015 and 2030 in 25 countries where FGM is routinely practiced and recent data are available."
For the latest study, the authors examined data from both the Demographic Health Survey and Multiple Indicator Cluster Survey which contain information about people from 29 countries across Africa—plus Iraq and Yemen—for the period between 1990 and 2017. In total, the analysis included data covering more than 200,000 girls up to the age of 14.
"The prevalence of FGM among children varied greatly between countries and regions and also within countries over the survey periods," Kandala said. "We found evidence of significant decline in the prevalence of FGM in the last three decades among children aged 0–14 years in most of the countries and regions, particularly in East, North and West Africa. We show that the picture looks different in Western Asia, where the practice remains and affects the same age group."
In East Africa, for example, prevalence fell from 71.4 percent in 1995 to just 8 percent in 2016. In North Africa, meanwhile, prevalence declined from just under 58 percent in 1990 to slightly more than 14 percent in 2015. West Africa saw prevalence fall from 73.6 percent in 1996 to 25.4 percent in 2017.
In Iraq and Yemen, however, FGM prevalence has gone up, rising by 1 percent in 1997 and 16 percent in 2013.
Although the trends identified in the study indicate that national and international initiatives to get rid of the practice over the past three decades have been largely successful, the authors warn that significant risks remain.
"The risk factors still prevail, which potentially heightens the likelihood of reverse trend in some countries," they wrote in the study. "These include lack of, or poor, education, poverty, gendered cultural forces and continued perception of FGM as a potential marriage market activity."
It's important to note that this research is observational, so no firm conclusions can be drawn about the findings. Furthermore, it is limited by the fact that it relied on mothers self-reporting their experiences—a process which could be affected by illiteracy, poverty and cultural sensitivities.
Kandala also stresses that trends in FGM among adult women were not considered in the report: "FGM prevalence is even higher among the adult age group (15-49) in many cultural jurisdictions," he noted.
Nevertheless, the authors say that the latest work informs efforts to eliminate the practice.
"If the goal of public policy is to ensure that the practice is eliminated, further efforts and interventions as well as service planning are urgently needed," they wrote.
These initiatives could involve legislation, advocacy, education, multimedia communication and forging partnerships with religious and community leaders, as well as health workers.
Besides Africa and West Asia, FGM also occurs in India, Indonesia, Israel, Malaysia, Thailand, and some European countries, as well as North and South America.
Alissa Koski, an assistant professor in the Department of Epidemiology, Biostatistics, and Occupational Health at McGill University, who was not involved in the study, noted that we should be careful when looking at changes in the prevalence of FGM over large geographic regions, like in the latest paper.
"Recent studies have shown that changes in the prevalence of FGM/C over time within individual countries vary widely," she told Newsweek. "In some countries the reported prevalence of cutting has fallen dramatically over the past thirty years while in others it has changed very little. These differences can get lost when examining changes across large geographic regions."
"Since policies regarding FGM/C are usually implemented at a national level, such as criminalization of the practice, these differences within and between countries can be more informative for hypothesizing about which approaches are most effective for addressing this practice," she said.
Koski argues that using data from girls under the age of 15 will result in underestimates of the prevalence of FGM because some of the girls may not have undergone the procedure at the time the survey was conducted but may have been cut later on.
"For example, a 1-year old girl may not have been cut at the time the DHS was conducted but may have been cut two years later; this would not be counted in the estimates," she said.
This article has been updated to include additional comments from Alissa Koski.