Female Official Asked to Leave Government Meeting for Wearing 'Tight' Black Pants
A female government official in Tanzania was asked to leave a parliament meeting because of her outfit, the BBC reports.
Tanzanian MP Condester Sichalwe wore a pair of black slacks, a bright yellow top, and black heels to a parliament meeting on Tuesday, but a male colleague made complaints that her black pants were too tight.
MP Hussein Amar said the way women dress in their parliament "invited ridicule." BBC reported Amar saying, "Mr. Speaker, an example there is my sister seated on my right with a yellow shirt. Look at the trousers she has worn, Mr. Speaker!"
A video shared on social media through a local Tanzanian source showed Amar, who can be heard saying, "Parliament is a mirror of society and Tanzania, and some of our sisters are wearing strange clothes and are legislators. What are they showing to the society?" before receiving alleged cheers from others.
Speaker Job Ndugai then asked MP Sichalwe to leave, telling her to "Go dress up well, and then join us back later." She returned later in a navy blue skirt.
The BBC reported that chamber orderlies had been asked by Speaker Ndugai to deny entry to anyone who was "inappropriately dressed," and Ndugai quoted the parliamentary rules, which allow women to wear trousers, but specify that the clothes should not be tight-fitting.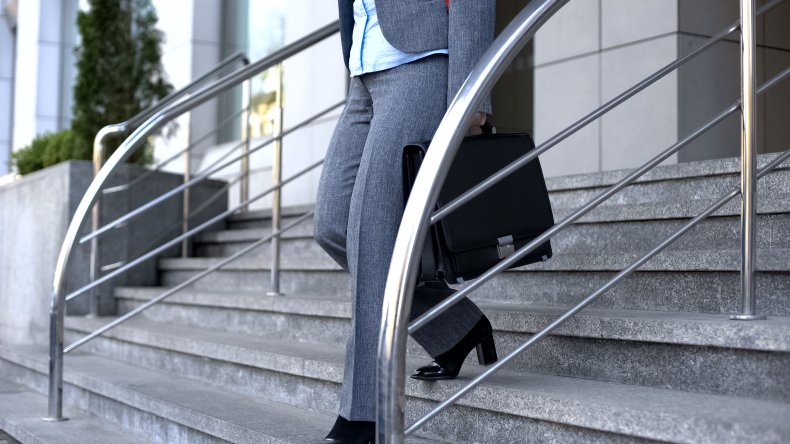 Tanzanian MPs Jacqueline Ngonyani and Stella Manyanya formed a group shortly after to insist that there was nothing wrong with Sichalwe's outfit, and asking her to leave the meeting and change her clothes was "unfair."
This is not the first time women within governments have been ostracized for the way they dress. In 2017, U.S. Congresswomen encouraged one another to wear sleeveless dresses or tops, as a long-standing Congressional code states sleeveless clothes for women were inappropriate.
Civil servants in Uganda are not permitted to wear skirts or dresses that rise above the knee, and the idea of sexist dress codes has affected not only government officials, but students and young women everywhere.
In Florida, 80 students' yearbook photos were altered to add more clothing to girls' shoulders and chest areas. The double standard for how girls should dress has affected women for years.
"On the one hand you're giving the message to pretty young girls that women need to be sexualized to have value in this world and then, on the other hand, we're punishing them for participating in this. You can't win," Abigail Saguy, a sociologist who studies gender dynamics at UCLA said.
While the double standards of dress codes are infuriating for women, they are not new, and they certainly never come as a surprise.
Under a picture of MP Sichwale, one Twitter user replied, "This could be shocking to me if I haven't in real life met men who believe that how a woman dresses is some type of sexual harassment to them."
Newsweek reached out to Speaker Job Ndugai for comment.