Female Photographer Overcomes Iran's Soccer Stadium Gender Restrictions by Shooting Match from Nearby Roof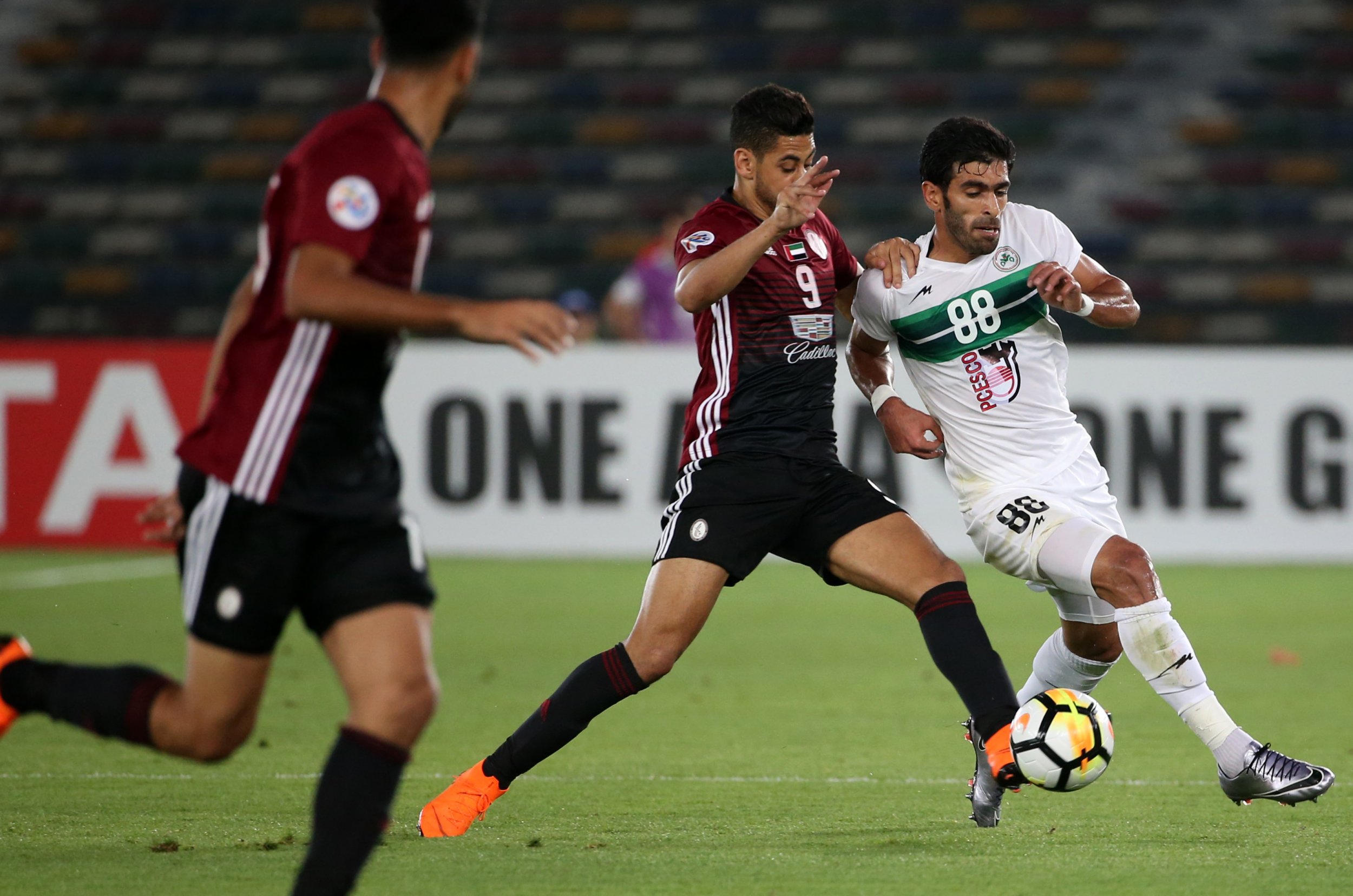 An Iranian photographer wanted to cover a soccer game in the country's top league. But as a woman, she would certainly have been banned by gender restrictions that only allow male fans to be at stadiums.
Unable to access the venue, 26-year-old Parisa Pourtaherian devised a plan to shoot the match from a nearby roof.
"I arrived at the match three hours early and all my focus was on finding a way to take photographs. I looked for a nearby building that I could use, but I couldn't find one anywhere," Pourtaherian told the BBC.
"I knocked on doors one after another, but I was determined not to get upset when I wasn't successful. If I had got upset at my first attempt I would never have had this opportunity. Finally, by halftime, I convinced the owners of a house near the stadium to let me go on to their roof."
Pourtaherian was able to cover the second half of the match at Vatani stadium between Ghaemshahr's Nassaji Mazandaran football club and Isfahan's Zob Ahan.
Male photographers noticed their female colleague standing on the nearby roof with a hefty telephoto lens and took some photos of her. A semi-official news agency published an image of Pourtaherian covering the match from her elevated perch.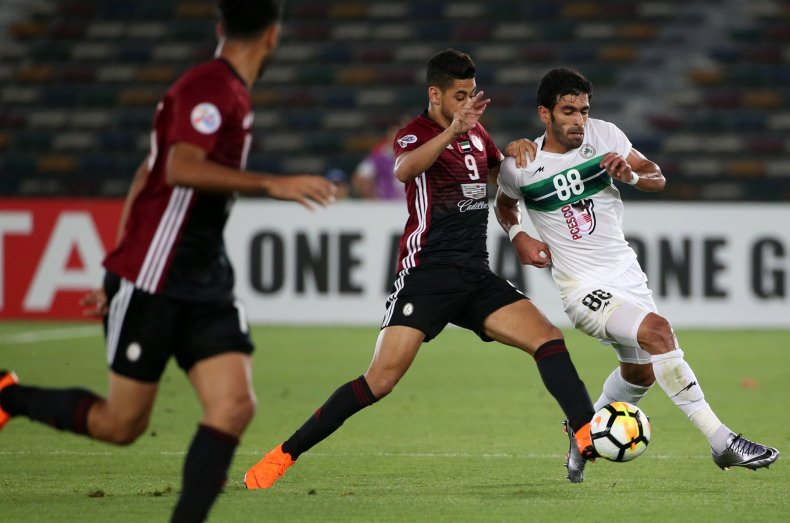 Pourtaherian, 26, works for the Photoaman news agency. She has reported on events in Sweden, Germany and Austria, but she said she wanted to shoot soccer games at home.
"My first wish is for us – women – to be allowed to cover matches in my country's big football stadiums alongside my male colleagues," Pourtaherian told The Guardian.
Earlier this year, 35 women attempting to sneak into a match were detained.
But Iranian women have previously crafted inventive methods of successfully circumnavigating the gender restriction at soccer stadiums. In May, a group drew praise for challenging the norm by wearing wigs and fake beards to enter soccer games.
The disguised women said that men at the match applauded their defiance. Social media commentators lauded them, as well. "Today my heroes are these women from yesterday's champions league match in Tehran," Samira Mohyeddin tweeted.
In 2016, a woman snuck into a match to watch the Tehran Persepolis football club play. She slathered her face with layers of paint and wore five shirts and five pairs of pants to seem bulkier. Once inside the stadium, she recorded videos and later posted them on social media.
During the 2018 World Cup in Russia in June, a group of Iranian women held posters to protest their country's restriction from soccer stadiums during the Iran-Morocco match in St. Petersburg. "Iran doesn't want to see happy women in the stadium," a member of a group called OpenStadiums, which seeks to repeal the ban, told The Washington Post.