'Femicide' Charge Could Be Filed After Death of Georgia Teacher Found in Mexico
Authorities in Mexico have arrested a man in connection with the disappearance of a first-grade teacher from Georgia whose body was found in Mexico earlier this week.
Alexandra Morales, a 24-year-old teacher at Benefield Elementary School in Lawrenceville, was reported missing after she did not return home following a planned vacation, the school's principal said in a letter sent to parents with children in Morales' class earlier this week. On Tuesday, Morales' brother told the Atlanta-based station WGCL-TV that Morales' body had been found in Mexico.
Officials with the Jalisco State Prosecutor's Office said Thursday a man has been charged in the teacher's disappearance and added additional charges, including femicide, could be filed in the days ahead.
Morales was last seen on October 30 and was believed to have disappeared from Zapopan, a city located in Jalisco near Guadalajara. She traveled to the area to attend a concert late last month, the station reported.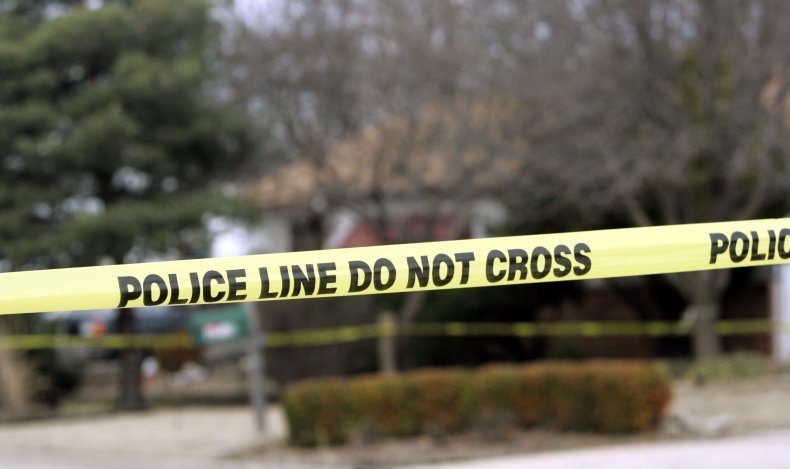 On Thursday, the Jalisco State Prosecutor's Office held a press conference during which they addressed a case involving a 24-year-old American woman who had been reported missing in the area. Authorities said they received word about Morales' disappearance on November 5 and said an arrest warrant was issued on November 8 for a man they identified as "Fidel B."
The prosecutor's office added the arrest warrant was issued after obtaining what they described as evidence of his likely involvement in Morales' disappearance. Fidel B. was charged with aggravated disappearance and was expected to make his first appearance in court on Friday, authorities said during the press conference.
The prosecutor's office said it is possible Fidel B. may face additional charges as authorities continue to assess the evidence surrounding Morales' disappearance and death.
"We are waiting for a series of opinions that will confirm precisely the circumstances of the event," authorities with the prosecutor's office said, according to Univision Atlanta. "The person has already been charged with disappearance. Once the corresponding opinions have been received, the accusation will be carried out for some other crime that could be femicide."
Newsweek reached out to the Jalisco State Prosecutor's Office for further comment and will update this article with any response.
The World Health Organization (WHO) said that while violence targeting women "comprises a wide range of acts" from verbal and emotional abuse to physical and sexual abuse, femicide is "at the far end of the spectrum."
"Femicide is generally understood to involve intentional murder of women because they are women, but broader definitions include any killings of women or girls," according to the WHO's definition. While the organization says femicide is primarily an act carried out by men, other women can be involved. Most femicide cases "are committed by partners or ex-partners, and involve ongoing abuse in the home, threats or intimidation, sexual violence or situations where women have less power or fewer resources than their partner," the WHO said.
In recent years, women have protested against the rise of femicide in Mexico. According to estimates from the Center for Strategic and International Studies, about 10 percent of all murders reported in Mexico in 2019 were cases of femicide. The center said the rate of femicide in Mexico has increased by 145 percent since 2015.
After authorities announced an arrest had been made in connection with Morales' disappearance, Telemundo Atlanta spoke Thursday with Ostín Cuenca, a man identified as Morales' uncle. Cuenca said Fidel B. was Morales' boyfriend and told the station he thought it was possible additional charges could be filed in the days to come. There has been no official confirmation if there was any prior personal relationship between Morales and Fidel B.
With an arrest already made in Morales' disappearance, her father was in Mexico attempting to get her remains sent back home, Cuenca added.
As news of Morales' death spread, a GoFundMe page was launched on behalf of her family to support costs that were expected in the planning of her funeral or memorial.
"Alexa was adored by her parents and loved by her two brothers. She had a passion for adventure and traveling around the world was her joy. She was the most caring teacher to all of her students and her first-grade babies will miss her dearly," according to the fundraising page. The page's description further identified Morales as "a loyal friend to many" and a "proud" member of the Sigma Lambda Upsilon / Señoritas Latinas Unidas Sorority, Inc.
"Alexa Morales made a beautiful impact in this world and we will carry her memory in our hearts forever," the page added.
Newsweek reached out to the individual organizing the GoFundMe page for comment and will update this article with any response.