Feminism? Lena Dunham Defends 'Girls' Writer Accused Of Rape
Actress and "feminist" Lena Dunham is being slammed for defending a writer and producer on her HBO hit show 'Girls' after he was accused of raping an actress when she was 17-years-old.
Aurora Perrineau, known for her role as Shana in 'Jem and The Holograms,' went public with allegations against writer and producer Murray Miller after filing a police report with the Los Angeles County, The Wrap reported. But, according to "insider knowledge" of the situation, Dunham said the accusation against her colleague was "one of the 3 percent of assault cases that are misreported every year."
Perrineau said she met Miller, who was 35-years-old at the time, back in 2012 at the Los Angeles Standard Hotel during a night out drinking with friends. Perrineau said Miller had been flirting with her the entire night, but she repeatedly said she was only 17-years-old.
Later that evening, Miller asked one of her friends for a ride home and Perrineau reluctantly went with the group, climbed out of the car, and followed him into his home with everyone else despite not wanting to.
"At some point, I woke up in Murray's bed naked. He was on top of me having sexual intercourse with me. I freaked out and was extremely upset and traumatized. At no time did I consent to any sexual contact with Murray," Perrineau said in a statement.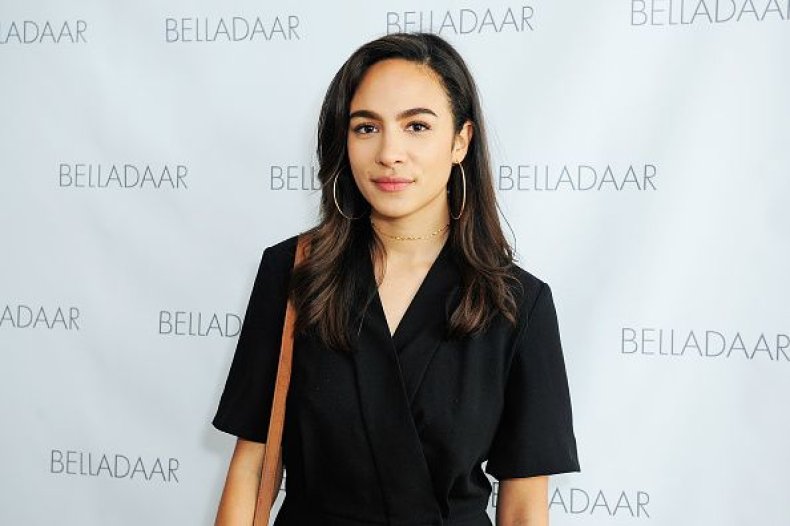 The Emmy-award winning writer's attorney, Don Walerstein, denied the accusations and said that Perrineau's lawyers sought "substantial monetary damages" from Miller. He claims the actress only went public with the allegations after the attempted cash grab had been rejected.
"Mr. Miller's legal team gathered overwhelming evidence directly contradicting these false and offensive claims," Walerstein told The Wrap.
Dunham and fellow 'Girls' showrunner Jenni Konner, said they were "thrilled to see so many women's voices heard and dark experiences in this industry justified" in a joint statement. But, the two called Perrineau's accusation an example of "taking down the wrong targets."
"While our first instinct is to listen to every woman's story, our insider knowledge of Murray's situation makes us confident that sadly this accusation is one of the 3 percent of assault cases that are misreported every year," the statement read.
On Friday, Dunham posted on Twitter alluding to the allegations and said she believes in the people "who have filled my world with love."
"I believe in a lot of things but the first tenet of my politics is to hold up the people who have held me up, who have filled my world with love," Dunham's tweet read.
Dunham calls herself a feminist and has been vocal in her support for other women who have come forward with their experiences of sexual harassment and rape. Twitter blasted her hypocrisy and slammed her for not believing Perrineau's accusations against Miller.
"Apparently, Lena Dunham is a huge supporter of women coming forward with sexual assault unless it's someone she knows personally and has held her up and filled her world with love," said Twitter user Tom & Lorenzo.
"Lena Dunham doesn't believe her white male friend raped her black female costar? Color me shocked. Almost like white feminism is really only about uplifting and supporting white women as they pursue their ultimate capitalistic goals of sharing the role with men as oppressors," said Twitter user @kat_blaque.
This is not the first time Dunham has been accused of saying something offensive. Last year, Dunham apologized for saying she wished she had an abortion during an episode of her Women of the Hour podcast during a discussion of reproductive rights in America.