Feminist Author Germaine Greer Says Most Rape Is 'Just Bad Sex' And 'Lazy'
Controversial feminist intellectual and author Germaine Greer has said that most rape is just "bad sex" and "lazy," calling for reducing sentences on convicted rapists.
"Most rapes don't involve any injury whatsoever," the Australian national said at the Hay Festival in the United Kingdom on Wednesday, The Independent reported. "Most rape is just lazy, just careless, insensitive. Every time a man rolls over on his exhausted wife and insists on enjoying his conjugal rights he is raping her. It will never end up in a court of law.
"Instead of thinking of rape as a spectacularly violent crime and some rapes are, think about it as nonconsensual … that is bad sex," Greer, 79, said, arguing that the sentencing of rapists should be changed dramatically.
"I reckon 200 hours of community service will do," she said. "I suggested a long time ago that maybe a little tattoo would be a good thing. Maybe an 'R' on your hand. I'd prefer it on your cheek."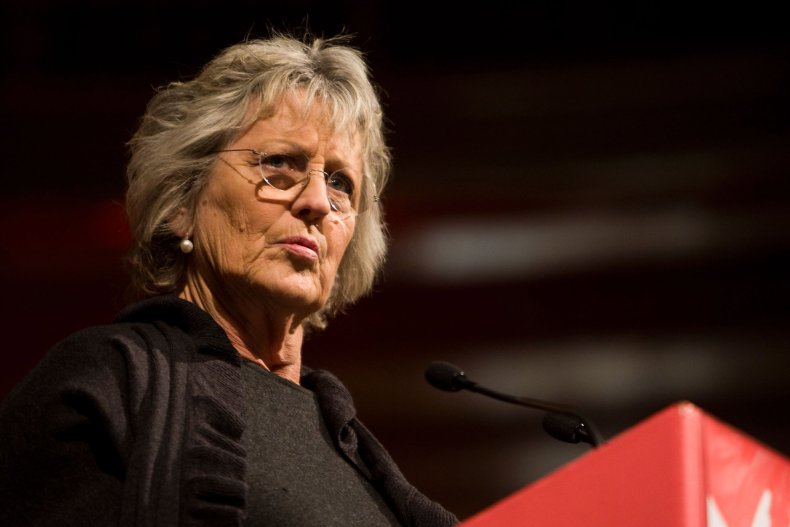 However, she also suggested that with lower penalties, there should be more rape convictions, asking: "Why not believe the woman and lower the penalty?"
Greer referred to her own experience being raped at the age of 18 as a reference point for her argument. She claimed that she was "violently raped" by a rugby player and even knocked "half-unconscious."
The author said that she did not report the crime, even though the man went on to rape again.
"Feminists would tear my head off for saying this," she said. "I wasn't that angry .. I still don't feel angry enough."
Questioning a statistic that claims 70 percent of rape victims suffer post-traumatic stress disorder compared with only 20 percent of war veterans, Greer asked: "What the hell are you saying?"
She later added, "Something that leaves no sign, no injury, no nothing is more damaging to a woman than seeing your best friend blown up by an IED is to a veteran?" according to The Guardian.
Mentioning the high-profile indictment of Hollywood producer Harvey Weinstein, Greer voiced pessimism, saying: "They will break down the witness."
On Twitter, many women were less than impressed with Greer's comments.
The author has long voiced controversial opinions. Greer published her well-known book The Female Eunuch in 1970, and has been stirring public debate ever since.
In 2015, Greer also drew criticism when she claimed transgender women are "not women." She referred to trans women as "male to female transgender people", saying they do not "look like, sound like or behave like women."
Greer was speaking at the festival to promote her new book On Rape, which lays out her arguments. It will be released in September.