Many Women Were Watching Pornhub Right Before the Women's March, Data Shows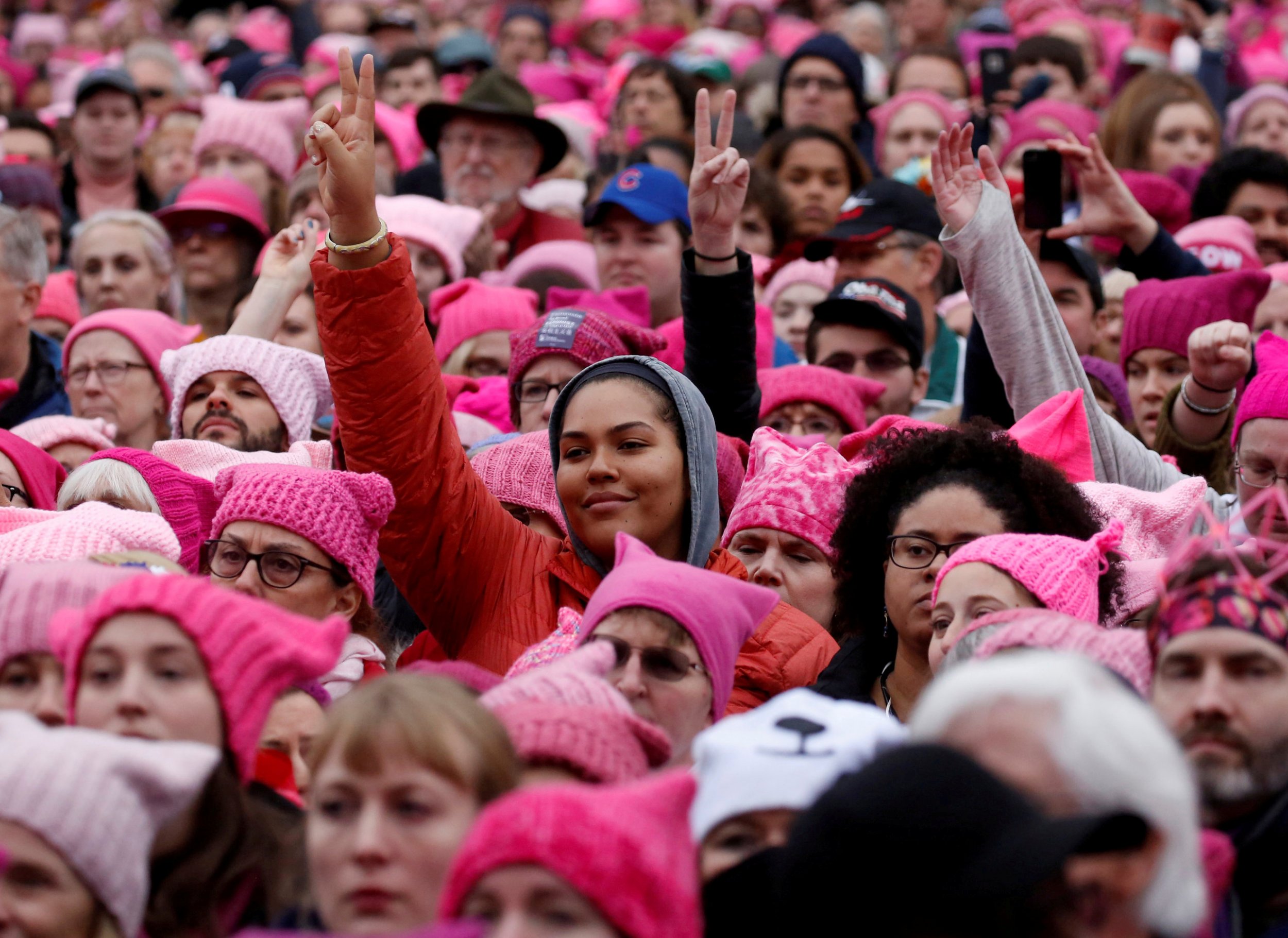 On January 20, as they had one year before, thousands of American women marched to protest President Donald Trump's policies and misogynistic rhetoric. Interestingly, new data published by Pornhub Insights, the statistics analysis group run by Pornhub, reveals that the march had a significant effect on the way men and women searched for porn.
According to Pornhub Insights, men and women were less likely to watch porn during the Women's March, which took place from 11 a.m. to 4 p.m. in New York, than they were during those hours on any other day. Pornhub usually does see a drop in traffic during huge events—like the solar eclipse, the Super Bowl and Election Day—but sometimes you can almost discern a story from the way porn user data ripples around an event.
For example, Pornhub saw a quick surge in women searching for porn around 7 a.m. the day of 2018's march. That's an unusual time-stamp for anyone to watch porn. (Most wait until late evening).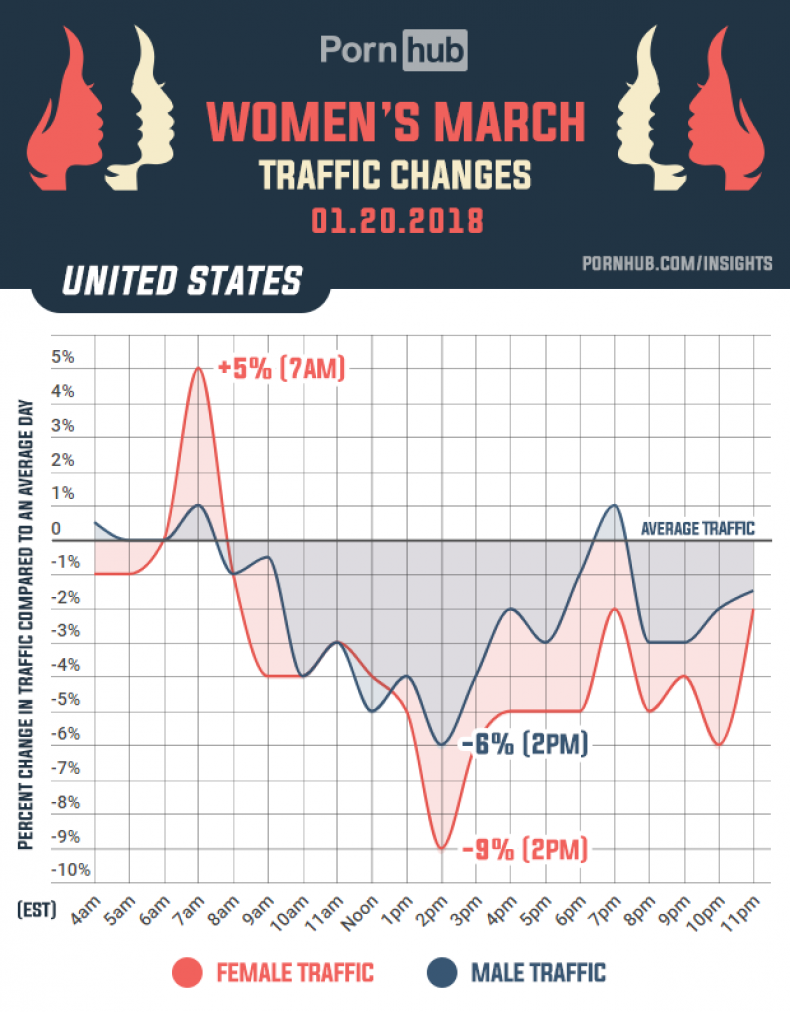 After the march, Pornhub saw a huge surge in people of both genders searching for "feminist," sometimes called "female-friendly," porn across streaming platforms. More people than usual were also searching for videos of transgender people, which is notable because they were searching the term "transgender," rather than the slurs more popular on some pornography sites.
The best part? "Proportionately," Pornhub Insights wrote, "it was men who were 42 percent more likely to be searching for feminist-related porn compared to women."
It seems that nothing can dissuade American men from searching for erotic videos—not even a huge protest focused on misogyny. But the Women's March message did wriggle its way into many of men's minds.
In feminist porn, which is still a fringe movement led by independent filmmakers, female performers are depicted as enthusiastically and happily enjoying the act of sex. Most pornography doesn't include cuddling, banter or male actors performing oral sex on women, but they are mainstays of the feminist porn genre.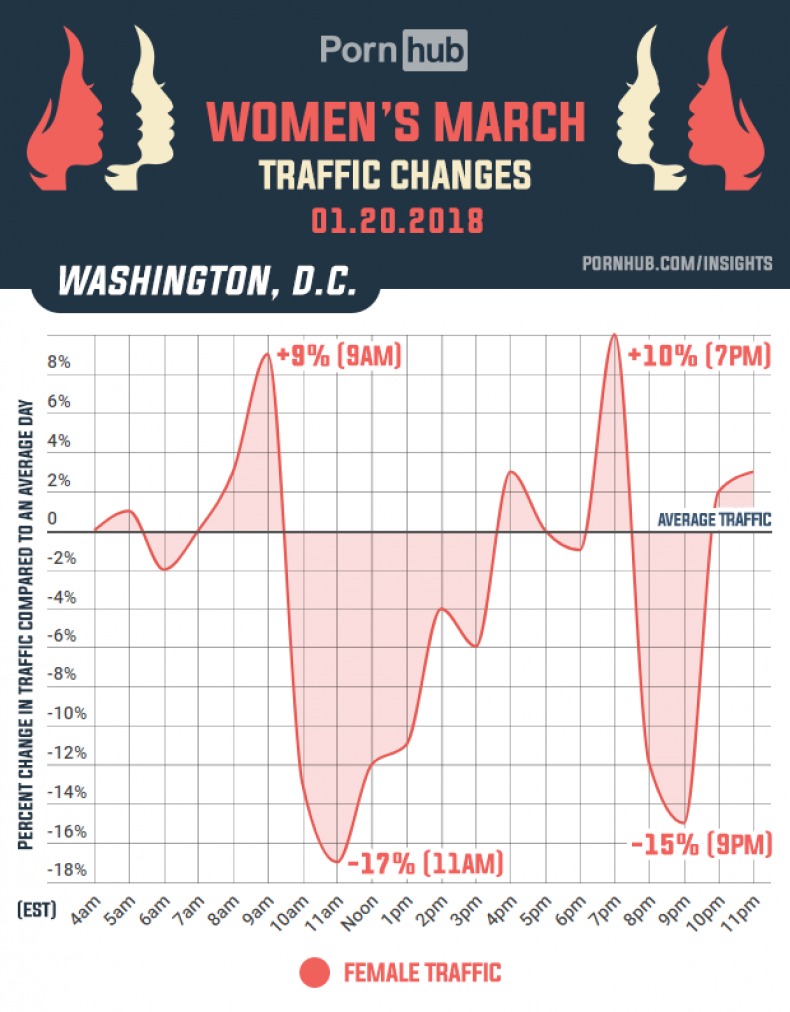 You can read all of Pornhub Insights' data, related to feminism or otherwise, on its SFW website.