China Rejects Blame for Fentanyl Deaths, Says Trump's Accusations are 'Groundless and Untrue'
The Chinese government's narcotics vice-commissioner has rejected claims from U.S. authorities and President Donald Trump that China is the main source of fentanyl to the United States.
Trump said on Twitter in August that he wanted all postal carriers to "search for and refuse all deliveries of fentanyl from China (or anywhere else!)."
"Fentanyl kills 100,000 Americans a year. President Xi said this would stop—it didn't" Trump added.
Fentanyl is a cheap, easy-to-synthesize opioid painkiller 50 times more potent than heroin that has played a major role in a devastating U.S. opioid crisis.
Last week, authorities in Virginia arrested dozens of people, claiming it had seized enough of the synthetic drug to kill 14 million people.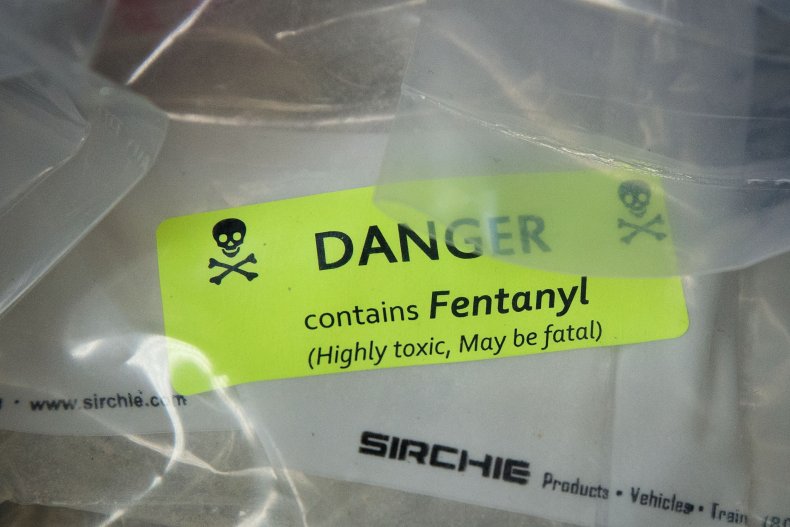 According to CBS News, after the seizure and the arrests, including one person with links to a vendor in Shanghai, U.S. Attorney G. Zachary Terwilliger of the Eastern District of Virginia doubled down on Trump's claim, saying that most of the drug comes from China's labs.
But Liu Yuejin told reporters on Tuesday that the rise in fentanyl deaths in the U.S. came despite increasingly strict controls by China, which showed that his country was not the prime source of the drug.
At a briefing for the National Narcotics Control Commission, Liu said the government was working hard at curbing the synthetic opioid, pointing to how it had regulated all fentanyl-related drugs as a class of controlled substances in May.
Liu said: "(There hasn't been) a single lead since May 1. Meanwhile, fentanyl-related deaths in the US have risen further.
"These two points clearly show that President Trump's tweets about fentanyl in the U.S. mainly coming from China are not true at all," he said, according to CNN.
"Without resolving the issue of domestic fentanyl demand, without carefully studying the sources of its fentanyl, the U.S. has pointed the finger at China and poured dirty water on China," he added.
"What Trump said is completely groundless and untrue," he added.
Liu said that his government only had "limited co-operation" with the U.S. in stopping the smuggling of the drug and took exception with how the Trump administration was linking dealing with the opioid with talks on trade, according to Reuters.
Trump's complaints about China's alleged inaction on fentanyl was part of a four-tweet thread last month accusing Beijing of stealing U.S. intellectual property.
It comes amid an ongoing trade spat with the Chinese government, whose adviser Wang Huiyao told CNBC "it's up to the U.S. to really go ahead and be flexible and not take a really harsh attitude on this."