Overdose Deaths Increased by Half in New York City Last Year, and Fentanyl Is to Blame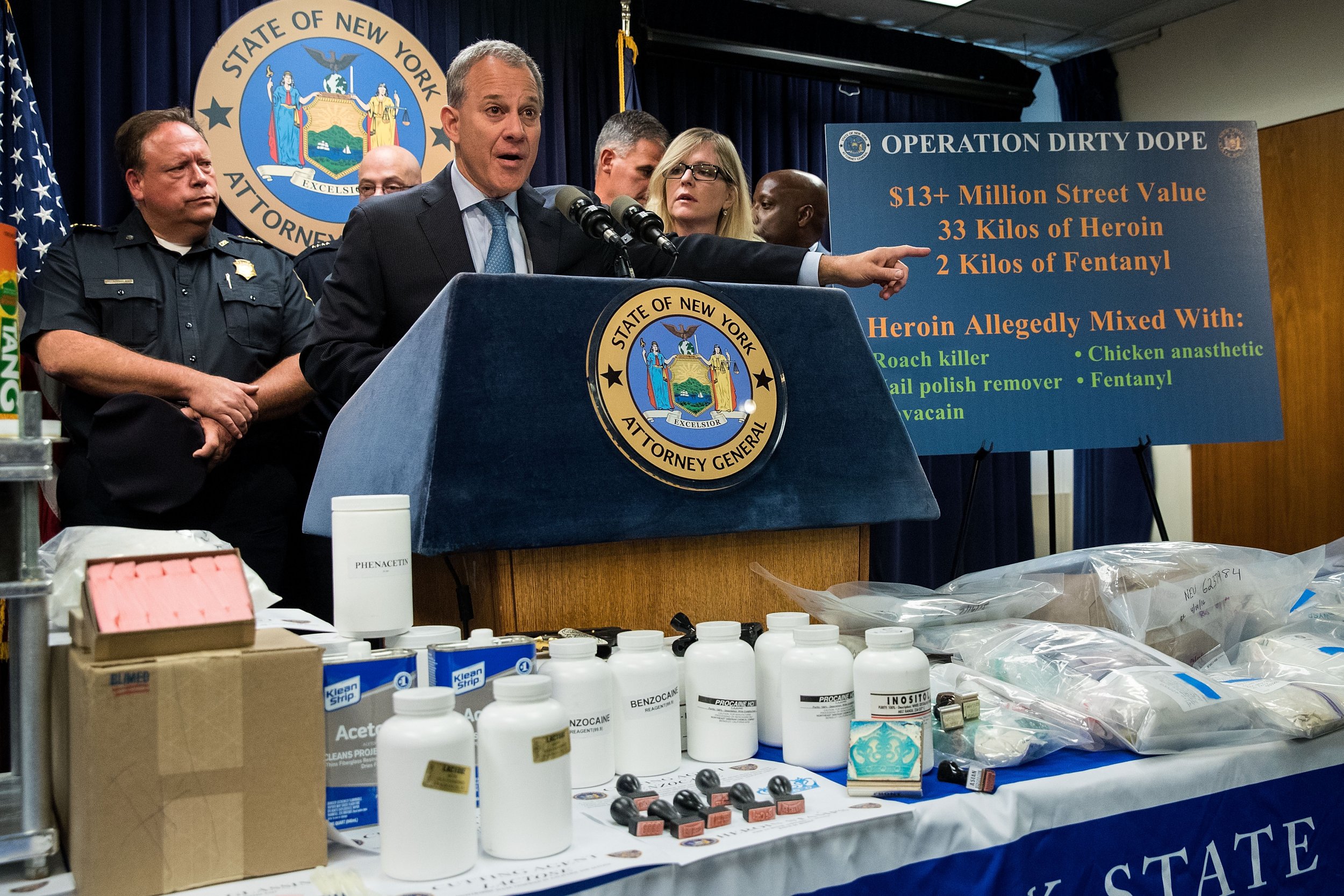 New York City recorded 1,374 unintentional drug overdoses last year, a jump of 46 percent compared with the 2015 total of 937, according to new data released by the city this week. That marked the sixth consecutive year that fatal overdoses increased in the city, and the rate rose among all demographic groups, said the NYC Department of Health and Mental Hygiene.
The reason for the huge jump between 2015 and last year is the potent opioid fentanyl, which is 50 times stronger than heroin. Drug dealers mix it into heroin and have increasingly begun mixing it into cocaine. The synthetic drug, often manufactured in China and mailed to the U.S. via Canada or Mexico, has risen quickly in popularity. Before 2015, fentanyl was involved in less than 5 percent of all overdose deaths in New York City; last year, the drug was involved in 44 percent of all overdose deaths.
"The final overdose data for 2016 confirm what we have feared—drug overdose deaths have reached a record high and are increasing citywide as the opioid epidemic continues to affect every community," the city health commissioner, Dr. Mary Bassett, said in a statement.
Whites were the group most affected by overdose deaths, suffering at a rate of almost 26 per 100,000, while the rate for Latino people was about 22 and for black people was under 20. Seventy-seven percent of the fatal overdoses in New York City last year were men, according to the DOH data.
The city released a preliminary report on overdose deaths in March, but the new numbers put out this week incorporate official toxicology data from the chief medical examiner's office.
More people are killed in New York City each year by overdoses than murders, suicides and car crashes combined, with almost four fatal drug overdoses each day, according to the DOH. The crisis has spread across the country, with overdoses now the leading cause of death among Americans under 50, The New York Times reported.
Fentanyl is also a problem in rural areas. The South Dakota attorney general announced Wednesday morning the arrest of a 19-year-old man with 20,000 fentanyl pills worth about $500,000. One of the arresting officers had to be treated at a hospital for exposure to the deadly drug, a disturbing new trend in which police officers in multiple states have had to be hospitalized after contact with the drug.