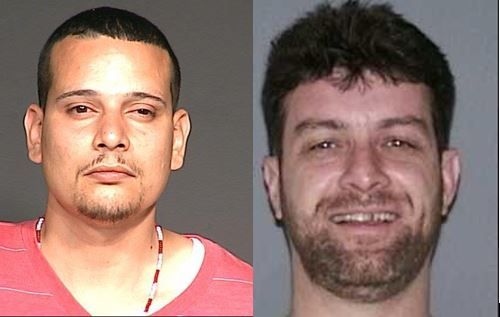 Mixing the powerful drug fentanyl into heroin has become such a common practice among drug dealers that a slang term is now used for when a customer overdoses: "the fentanyl dance." Some drug dealers are even laughing about the seizures the synthetic opioid causes, according to a newly unsealed indictment.
Nine alleged members of a drug trafficking organization were named in the indictment, which states they bought drugs in New York City and sold them in Rockland County, a suburban area about 30 miles north of Manhattan. Some members of the operation allegedly knew the drugs they were selling had been laced with fentanyl, which can be 50 times more powerful than heroin.
Robert "Facey" Diaz told another alleged dealer in January that they needed to be "careful, 'cause that shit will kill you. Three people fell out over here."
The 49-year-old also told other associates that what their customers thought was just heroin actually contained fentanyl, and that when one customer overdosed, "They had to kick in the door. He had to kick the door and save the guy's life."
Most disturbing was when Diaz laughed while discussing fentanyl on March 20 with Pablo Perez and described the "fentanyl dance." He also said he had a new connection for "straight-up fentanyl" and that customers "love it," according to the indictment.
"The aftereffects of this Rockland County drug crew added casualties to the number of opioid overdoses nationwide, as they callously discussed doing the 'fentanyl dance,'" James Hunt, special agent in charge of the DEA's New York office, said in a statement Thursday.
A DEA spokeswoman said dealers often add fentanyl to the drugs they sell until a few customers overdose—which indicates the strength of that combination.
"These guys aren't chemists, they don't know what they are doing," DEA spokeswoman Erin Mulvey tells Newsweek. "So when people start overdosing, they know that it's strong enough and will attract more customers."
The number of U.S. overdose deaths involving fentanyl has spiked in the past five years, and drug overdose is now the leading cause of death among Americans under 50, according to The New York Times. Fentanyl has become so common that it is even causing overdoses among first responders, with police officers in Maryland, Pennsylvania, Michigan and Ohio recently requiring medical attention after accidentally coming into contact with fentanyl while working.
The opioid epidemic is nationwide, and the counties immediately north of New York City have been hit hard. The investigation into Diaz and the eight other men arrested Wednesday and Thursday originated with the Rockland County Drug Task Force.