Online Drug Dealers: How Federal Agents are Investigating the Dark Web Markets that Sell Fentanyl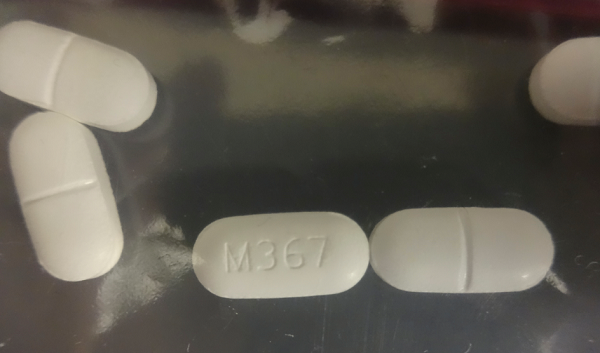 The arrest of an Ohio couple on drug smuggling charges last week illustrated the investigative methods federal agents are using to track down and build cases against people who sell deadly drugs like fentanyl on the dark web. In this case, a Homeland Security agent, a postal inspector and a drug-sniffing DEA dog named Sadie teamed up to gather evidence against James Halpin and Grace Bosworth, according to the new criminal complaint charging the Cincinnati couple.
The complaint lays out how federal agents are working together across agencies: ordering fentanyl from dark web marketplaces, picking up the drugs from undercover addresses and comparing mailing labels and handwriting samples. The effort comes as fentanyl, about 50 times stronger than heroin, is spreading quickly across the country.
A task force made up of multiple federal law-enforcement agencies was assigned in May to investigate fentanyl sellers operating within the U.S. by making undercover purchases on dark web marketplaces. That same month, agents from Homeland Security Investigations and the U.S. Postal Inspection Service found a dark website selling fentanyl with offers like, "100mg of Fentanyl HCL 98% purity $105+35 for Express-1 days shipping."
The agents ordered fentanyl from the website on May 30, directing that it be delivered to an undercover name and address in northern Ohio. The U.S. Express Mail parcel they received carried a plastic baggie of fentanyl concealed inside a magazine and bore a return address from an A.P. Schweitzer in Newport, Kentucky.
A postal inspector in Cincinnati examined the 11-digit label sequence on the "Schweitzer" parcel and found four other packages sent from a post office in Norwood, Ohio—a 15-minute drive from Newport, Kentucky—that bore the same return name and address and were each sent to a different state.
The next day that postal inspector found that Cincinnati resident James Halpin routinely received international mail and regularly sent mail to addresses all over the U.S. (The complaint is fuzzy on how the postal inspector zeroed in on Halpin, except to say that he "obtained information through interviews.") When the postal inspector was reviewing Priority Mail Express packages at the Norwood post office on June 6, he found a package sent from Montreal and addressed to "Dustin Briggs"—apparently a fake name—at the home Halpin shared with Grace Bosworth.
When the DEA narcotics dog Sadie indicated the package contained a controlled substance, the investigators got a search warrant and opened the package to find 5 grams of fentanyl and carfentanil inside orange plastic baggies, according to the complaint. The agents also compared Bosworth's handwriting—which they got off her divorce filing—and found that it looked similar to the writing on the outside of the mail packages, the complaint states.
The next day, Halpin came in to a Cincinnati post office and picked up the Montreal package (presumably investigators had resealed the package and told him to pick it up at the post office, but the complaint leaves that unclear). Halpin also mailed out three packages, including one addressed to the undercover name and address in Northern Ohio. After that post office trip, law-enforcement agents arrested Halpin and found on him a small amount of fentanyl in a Camel snuff can.
At the address where agents found Bosworth later that day, they also found a Camel snuff can containing orange plastic baggies packed full of suspected fentanyl—the exact same type of bags found in the Montreal package that Halpin picked up earlier that day.
The agents that investigated Halpin and Bosworth were part of the Department of Homeland Security's Border Enforcement Security Task Force, which partners more than 100 law enforcement agencies in forming BEST teams across 16 states. "Each team focuses on disrupting criminal smuggling and trafficking operations and on denying criminal organizations the opportunity to transport their illicit funds. Since its creation in 2005, BEST has initiated more than 9,000 cases," according to the DHS website.