Fentanyl Found in Georgia Resists Life-Saving Naloxone Antidote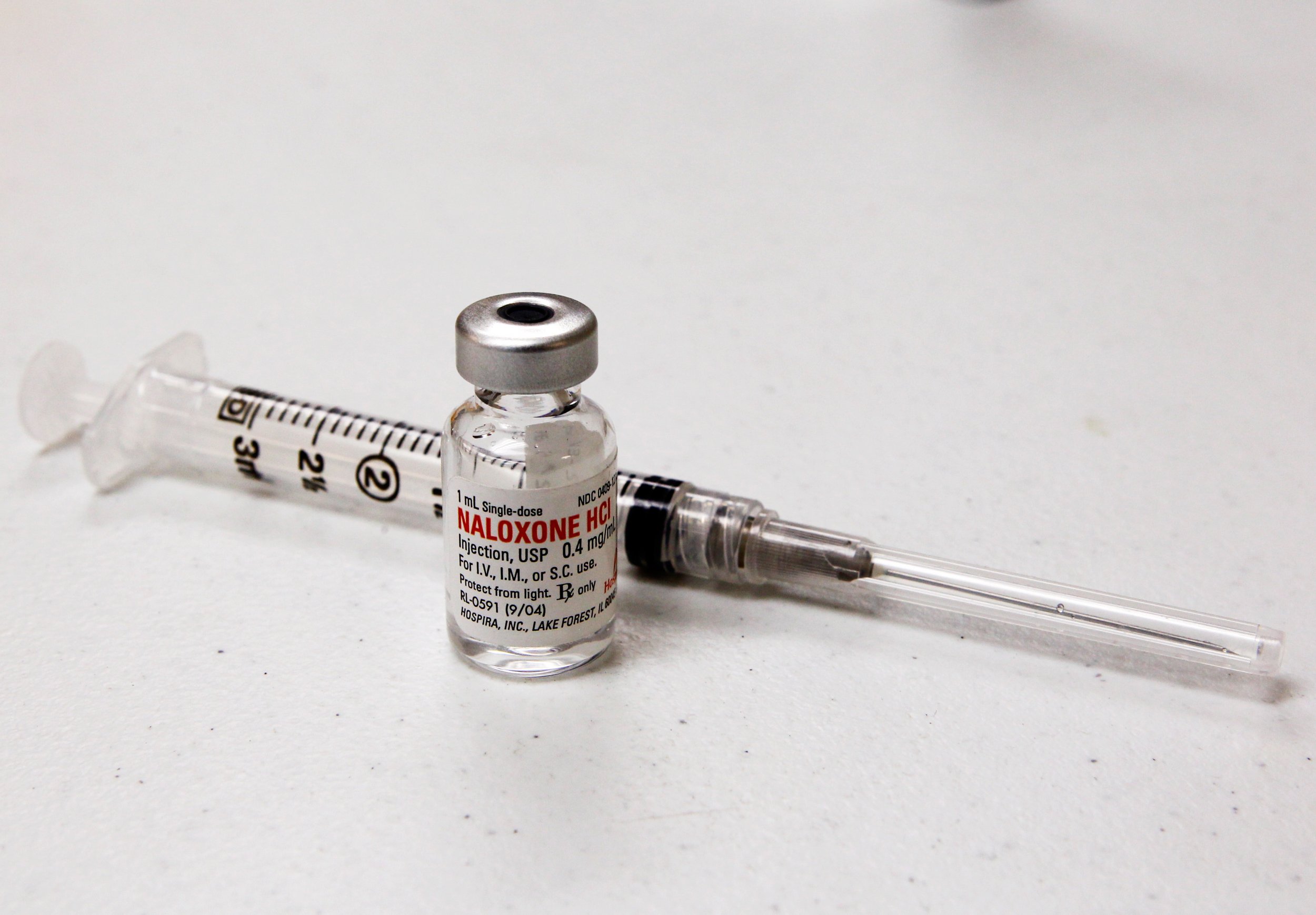 The U.S. opioid epidemic shows no signs of slowing down, with the demand for the drug creating an entire market of illegal synthetics that are even more dangerous and deadly than heroin. Some are even resistant to the emergency opioid antidote drug, known as Narcan (naloxone).
One Wednesday, officials at the Georgia Bureau of Investigation's (GBI) Crime in Cleveland, Ga. said they have identified two new naloxone-resistant strains of fentanyl analogues—acrylfentanyl and tetrahydrofuran fentanyl—as reported by the Times Free Press.
"It is unknown how the human body will react to both drugs since they are not intended for human or veterinary use," the agency said in a press statement. Both of the drugs are so potent they can be absorbed through the skin, meaning drug overdose is likely.
According to the WTXL, acrylfentanyl has also cropped up in Cooks County, Illinois, where it was said to be the cause of 44 overdose deaths so far this year. According to GBI, acrylfentanyl has been on the authorities' watch list for the past few months.
In May, the DEA issued a warning on acrylfentanyl, which officials say is manufactured overseas. In May, the agency added the synthetic to its Schedule 1 list of controlled substances, at least temporarily. Officials say that discovery and identification of tetrahydrofuran fentanyl is even more concerning, as the drug isn't currently on the DEA's list of banned substances.
In April, lawmakers in Georgia passed legislation banning the sale and possession of acrylfentanyl in the state. Currently, tetrahydrofuran fentanyl is not covered under Georgia's law.
Fentanyl drugs are a class of powerful synthetic opioids that are 50 to 100 times more potent than morphine, according to the National Institute on Drug Abuse (NIDA). When used legally, these drugs are prescribed by doctors to treat severe pain, especially post-surgery. Fentanyl is sold under prescription names that include Actiq, Duragesic and Sublimaze. Street names for fentanyl and fentanyl-laced heroin include Apache, China Girl, China White, Dance Fever, Friend, Goodfella, Jackpot, Murder 8, TNT, Tango and Cash, according to the NIDA. The drugs are relatively easy to purchase on internet and imported from China.
According to the U.S. Centers for Disease Control and Prevention, the death rate from synthetic opioid overdose has increased by nearly 75 percent from 2014 to 2015. That data includes all synthetics, such astramadol and fentanyl. Last year, LiveScience reported that deaths from fentanyl have doubled in a single year. In 2014, 4,200 people in the U.S. died from overdoses involving fentanyl, compared with 1,905 people in 2013. In short, the rate of fentanyl deaths increased from 6 deaths per 1 million people to 13 deaths per 1 million people during that one-year period.