Fentanyl Surge Started and Peaked Under Trump Despite GOP Blaming Biden
A major jump in fentanyl seizures at the border between fiscal year 2020 and fiscal year 2021 has placed President Joe Biden at the center of GOP criticism. However, the problem appeared to be mounting months before he took office.
The first time monthly fentanyl seizures saw a sizable spike over the last four years was in June of 2020 under former President Donald Trump when Customs and Border Protection (CBP) seized 713 pounds of the drug, an almost 200 percent increase from the month before.
Only once before then, over fiscal years 2020 and 2019, did the pounds of fentanyl seized in a month crack 400 pounds. However, following the June 2020 seizure, the pounds of fentanyl taken by CBP has surpassed the 700-pound mark each month all but twice. The two greatest monthly seizures of 1,212 pounds and 1,193 pounds both took place in October and December of 2020, just before Trump's turnover to Biden.
Nonetheless, certain Republican politicians have looked to place sole blame for the issue on Biden.
"The Biden administration's weak stance on border security and drug enforcement has enabled drug traffickers to send enormous amounts of fentanyl into our country," Republican Congressman Madison Cawthorn of North Carolina said in a February 10 statement. "The carnage and destruction caused by these weak and incompetent policies must end now.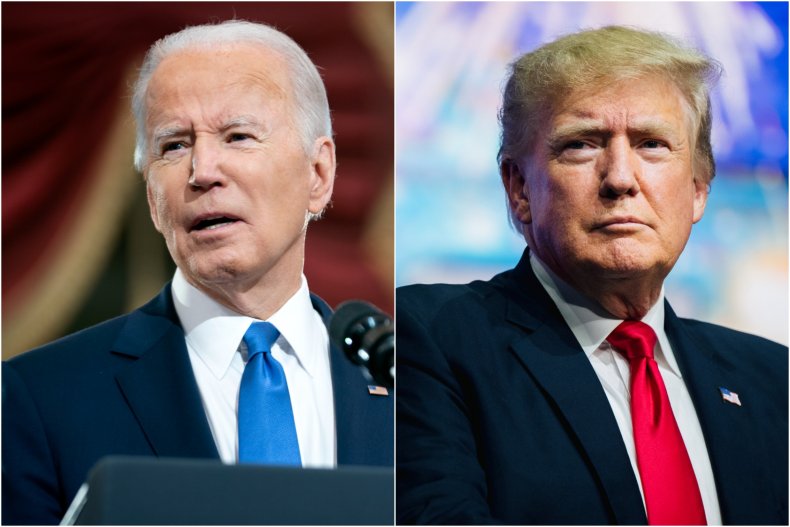 "This has everything to do with the open borders policies President Biden imposed on day one of his term that has allowed an unprecedented supply of this drug to enter the homeland and devastate families and communities," Republican Congressman Darrell Issa said in a February 8 statement.
So far, 117 Republicans joined together in signing a letter demanding the president take "immediate action" to address the crisis by supporting the classification of fentanyl as a schedule 1 drug (with accepted medical use) instead of a schedule 2 drug (substances with "high potential for abuse").
Although fentanyl is used to treat pain in cancer patients, according to Med Line, Republicans argue that the drug should be reclassified to ensure law enforcement "has the tools they need to combat this threat."
Funding for CBP drug enforcement activities through the National Drug Control Program has looked consistent over the past several years. Under Trump, almost $3.8 billion went to CBP for drug enforcement in 2020, and over $3.1 billion was allocated to the agency in 2019. Under Biden, over $3.4 billion went to CBP through the Drug Program in 2021.
Following the Trump peaks in October and December of 2020, the fentanyl seized each month has generally hovered between 800 and 1,000 pounds. However, in December of 2021, CBP seized 549 pounds of fentanyl, the lowest amount seized since the June of 2020 uptick. The data for January and February of this year has not come out yet.
Newsweek contacted CBP for comment but did not receive a response in time for publication.