The New Drug: Deadly Fentanyl Being Sold Instead of Heroin by Greedy Dealers in the U.S.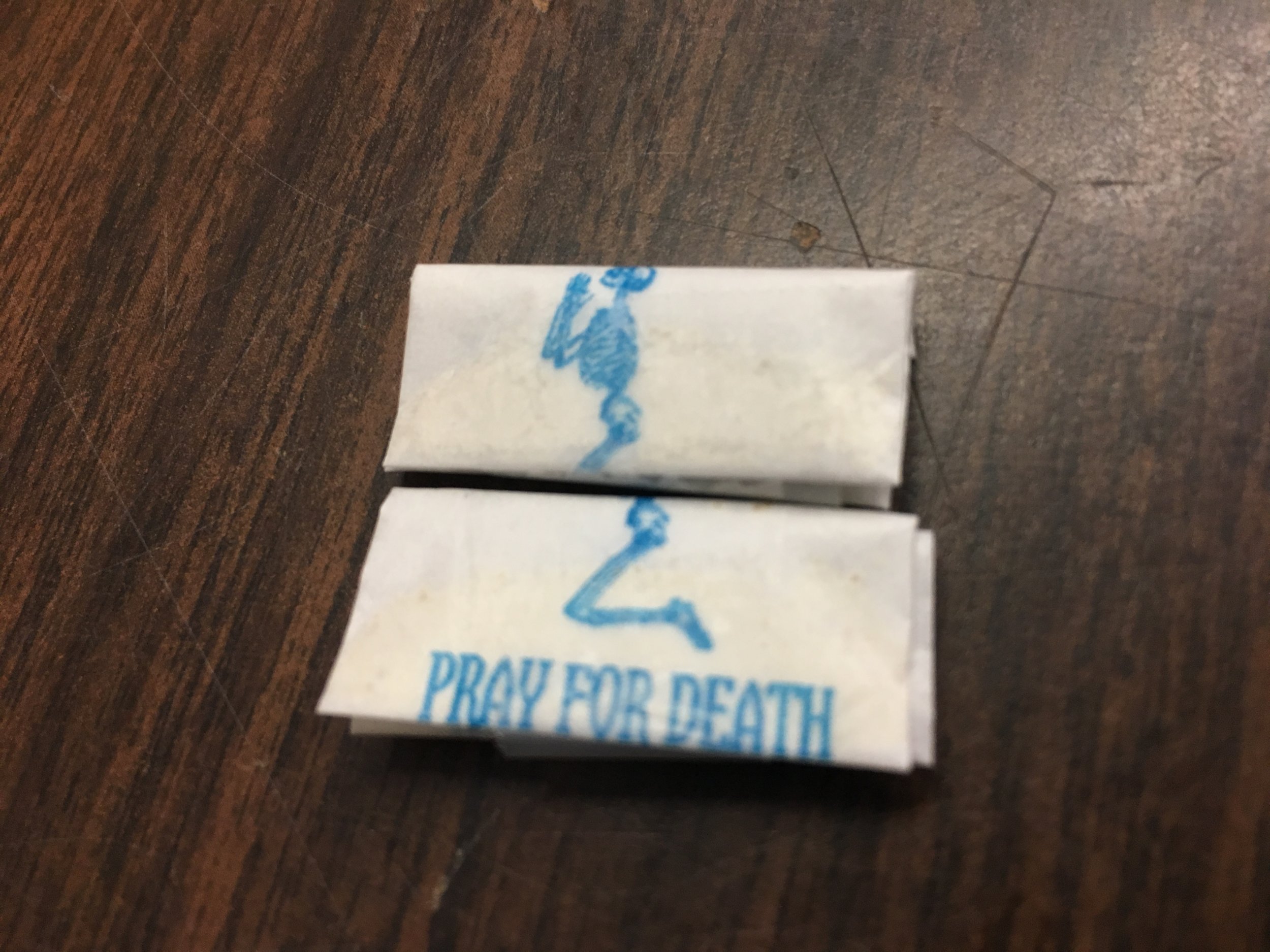 On a sidewalk crowded with can collectors in a poor section of the Bronx in New York City, a drug dealer working an open-air drug market in early September sold two bags to a customer. A security camera captured what happened next: The customer snorted both envelopes and overdosed, slumping against a wall next to recycling machines that pay a nickel a can.
As the unbothered can collectors continued to feed cans and bottles into the machines, the dealer checked the customer's pulse, called 911 and then dragged the overdose victim around a corner and left him for emergency workers to find and revive.
Three days later, that same dealer sold 300 baggies of what he said was heroin to an undercover officer for $2,850. But when a New York Police laboratory analyzed the contents, investigators learned it wasn't heroin at all, authorities said Thursday. The bags contained a synthetic drug that's about 50 times stronger than the naturally grown heroin: fentanyl.
The arrest of that alleged dealer, Stanley Sacarillo, and six others involved in the sale of fentanyl and heroin at an open-air drug market near Fordham University this week comes as President Donald Trump on Thursday declared the opioid crisis a public health emergency. The arrests also illustrate a troubling new reality of the drug crisis that killed more Americans last year—more than 60,000—than the entire Vietnam War.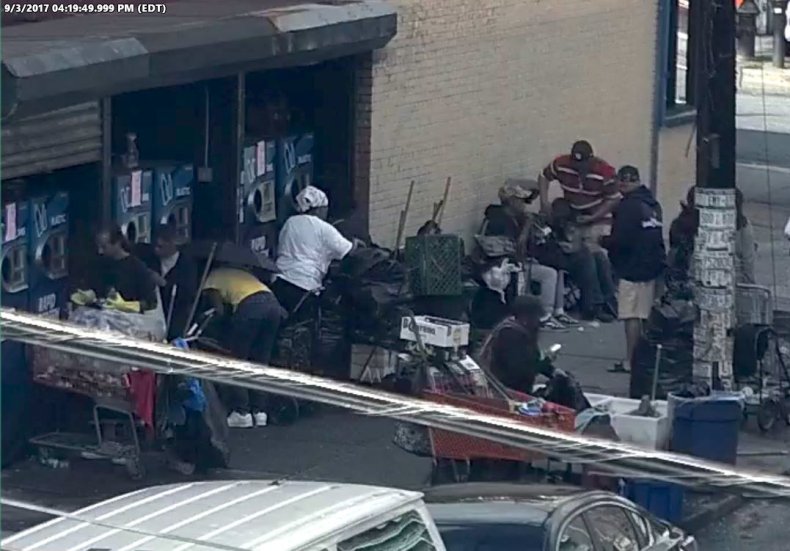 While drug traffickers and dealers once used fentanyl to spike the potency of the heroin they sold, the Drug Enforcement Agency said this week that sellers across the country are now packaging fentanyl for sale by itself.
"We didn't see any separation of the two until this year," said DEA agent Melvin Patterson. He called the sale of fentanyl by itself an emerging trend. "That's what people are requesting, and that's what agents are requesting undercover."
Federal agents first noticed an increase in fentanyl cases in 2013, but at that point the fentanyl was always sold mixed with heroin, said Patterson, who began work as a spokesman at DEA headquarters last year. He was working in Tulsa during that period, and the only pure fentanyl he saw was seized on its way to a conversion lab where it would have been mixed with heroin.
"At the outset of the current crisis, illicit fentanyl originally entered illicit drug markets through heroin; fentanyl in powder form is used as an adulterant and mixed into heroin, oftentimes without heroin users knowing," the DEA said in its 2017 National Drug Threat Assessment, which was released Monday. "It is increasingly more common for fentanyl to be mixed with adulterants and diluents and sold as heroin, with no heroin present in the product."
Drug users in southwest Ohio, a region whose residents have been hit especially hard by synthetic opioids like fentanyl, have largely switched to fentanyl from heroin. Drug dealers can make more money selling fentanyl (diluted with caffeine or quinine) than they can with fentanyl-spiked heroin. And there are also hard-core addicts who specifically seek out fentanyl because it's so much stronger, said Thomas Synan Jr., the police chief in Newtown, Ohio, near Cincinnati.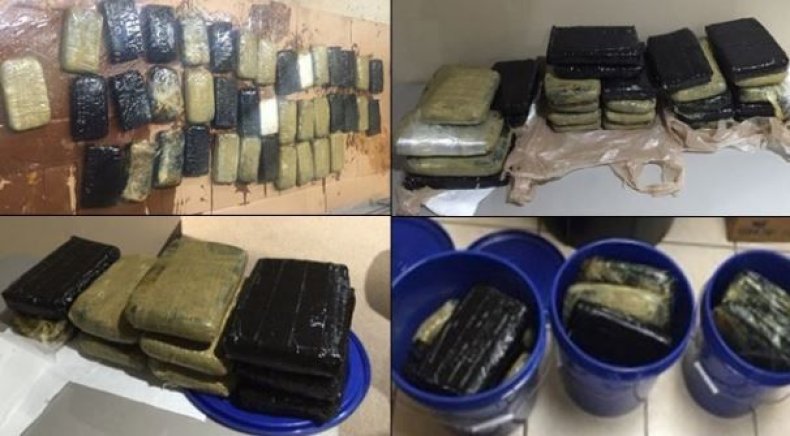 "The trend is that it's easier and more lucrative for the drug dealer to go out and sell fentanyl," said Synan, who said Hamilton County last year averaged one opioid death a week—a number that has since jumped to four or five. "They'll mix it in laxatives, they'll mix it with a bunch of other things that aren't even drugs, and they'll sell it as heroin."
When drug traffickers and dealers first obtained fentanyl, they mixed it in with heroin but kept its addition a secret, said James Hunt, the special agent in charge of the DEA's New York office. But that approach "evolved" over several years, first with dealers promoting the strength of the fentanyl-spiked heroin, and now with dealers moving to sell fentanyl without any heroin at all.
"These guys are evil geniuses. One of them thought, 'Why use the heroin at all? We can just use this crap,'" said Hunt, who said his agents first started seeing fentanyl sold by itself about a year ago. "You don't even need heroin now."
The fentanyl being sold in the U.S. enters through two main routes: from Mexico, via drug cartels and international trafficking organizations, and from China, via the internet and the mail. "In every jurisdiction in the U.S., people are using the Dark Web to purchase fentanyl," said San Diego federal prosecutor Sherri Hobson, adding, "We're seeing bulk fentanyl coming in from Mexico…that's Mexican drug traffickers realizing the profit margin."
The number of deaths caused by fentanyl (20,100) surpassed the number caused by heroin (15,400) for the first time last year, according to provisional drug overdose numbers collected by the National Center for Health Statistics. And in a modern update to the infamous combination of cocaine and heroin known as a speedball, drug dealers or users in Florida have mixed fentanyl into cocaine to obtain the same effect, according to the DEA assessment.
While some reports noted as early as last year that fentanyl was being sold by itself—a homeless addict in Massachusetts told The New York Times that fentanyl was abundant and he "couldn't find real heroin if I tried"—the DEA assessment and interviews with law enforcement leaders in Ohio and New York show the disturbing phenomenon has spread well beyond New England.
When authorities announced the arrest of the seven Bronx drug dealers on Thursday, about two hours before Trump was slated to speak about opioids at the White House, they released photos of the money and drugs they seized during a raid. One photo showed about $200,000 in cash, thick wads of rubber-banded bills stacked on a marble table next to four decorative pumpkins.
Another photo showed a black garbage bag containing more than 200 baggies filled with what investigators believe is either heroin or fentanyl—and stamped with a kneeling skeleton and a fitting brand name: Pray for Death.