Fenty Model Admits She Lied About Being Transgender
A model criticized for attacking transgender women has apologized for falsely claiming to be trans herself.
In May, model Carissa Pinkston posted on Facebook that "being transgender does NOT make you a woman. It makes you simply transgender."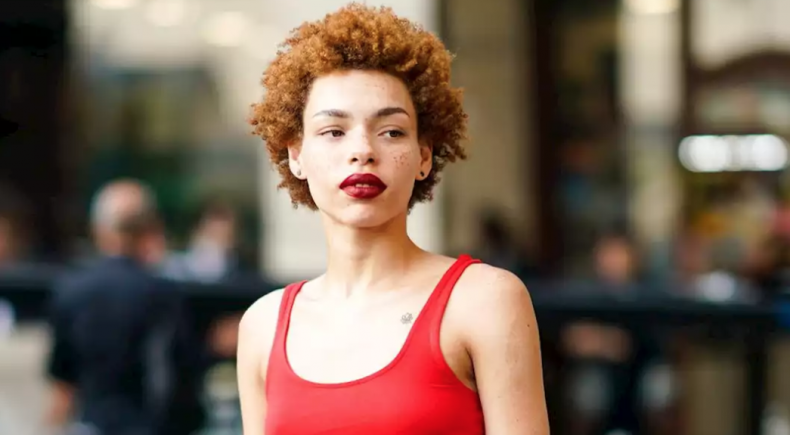 She clarified that while transgender people "want to be perceived" as male and female, but that in the "biological context there are Males and Females."
Pinkston, who went by the name Rissa Danielle in the since-deleted statements, has appeared in campaigns for Marc Jacobs, Coach, Prabal Gurung and Savage x Fenty lingerie, and was praised by Vogue in September for helping fuel the modeling world's "freckle movement."
As her comments started to receive criticism, the 20-year-old to responded snarkily, "I really do want to take back my trans comment because if they can say they're Women I can reclaim my virginity."
Pinkston was then dropped by her agency, Elite Models, according to according to Paper magazine.
On July 22, she surprised her social media followers with a confession that she was transgender herself, blaming her transphobic comments on "inner insecurities."
"I wasn't ready to come about it yet but today I got fired and I've been receiving hate mail and death threats ever since so I'm being forced to tell the truth," she wrote in the post. "I'm Transgender. I transitioned at a very young age and I've lived my Life as a female ever since. It's been very hard to keep this secret but what I said about Trans-Women is a direct reflection of my inner securities and I have since come to realize that I am a Woman. WE ALL ARE!"
Fairly quickly, critics began to question her disclosure. Fellow model Aleece Wilson accused Pinkston of "lying to thousands of people."
"I've seen baby pictures of Carrissa, I've seen her fully naked, I've been around this women long enough to fully know her," Wilson wrote. "We have many trans friends this conversation would have definitely been brought up."
Trans model Aaron Phillip slammed Pinkston, tweeting, "i know this person IRL and she is so cisgender."
"Imagine being a model who got exposed for being a raging transphobe/saying extremely transphobic sh*t in the past," Phillip wrote, "and then resorting to LYING ABOUT BEING TRANSGENDER ONLINE FOR CLOUT IN ATTEMPT TO SAVE YOUR CAREER...?"
Then, this weekend, Pinkston confessed she lied about her gender identity.
"I panicked and I thought if I came out as Trans that I could somehow make things better for myself but it appears I've only made things worse," she wrote. "I'm truly sorry. I'm only 20 and I'm human. I make mistakes but I refuse to let them define me."
Asking for forgiveness, Pinkston said she hoped people could move on from the incident, "because I'm so much more than this incident and I'm not a coward."