Ferguson Commission Report Tackles Racial Inequity, Calls for Reform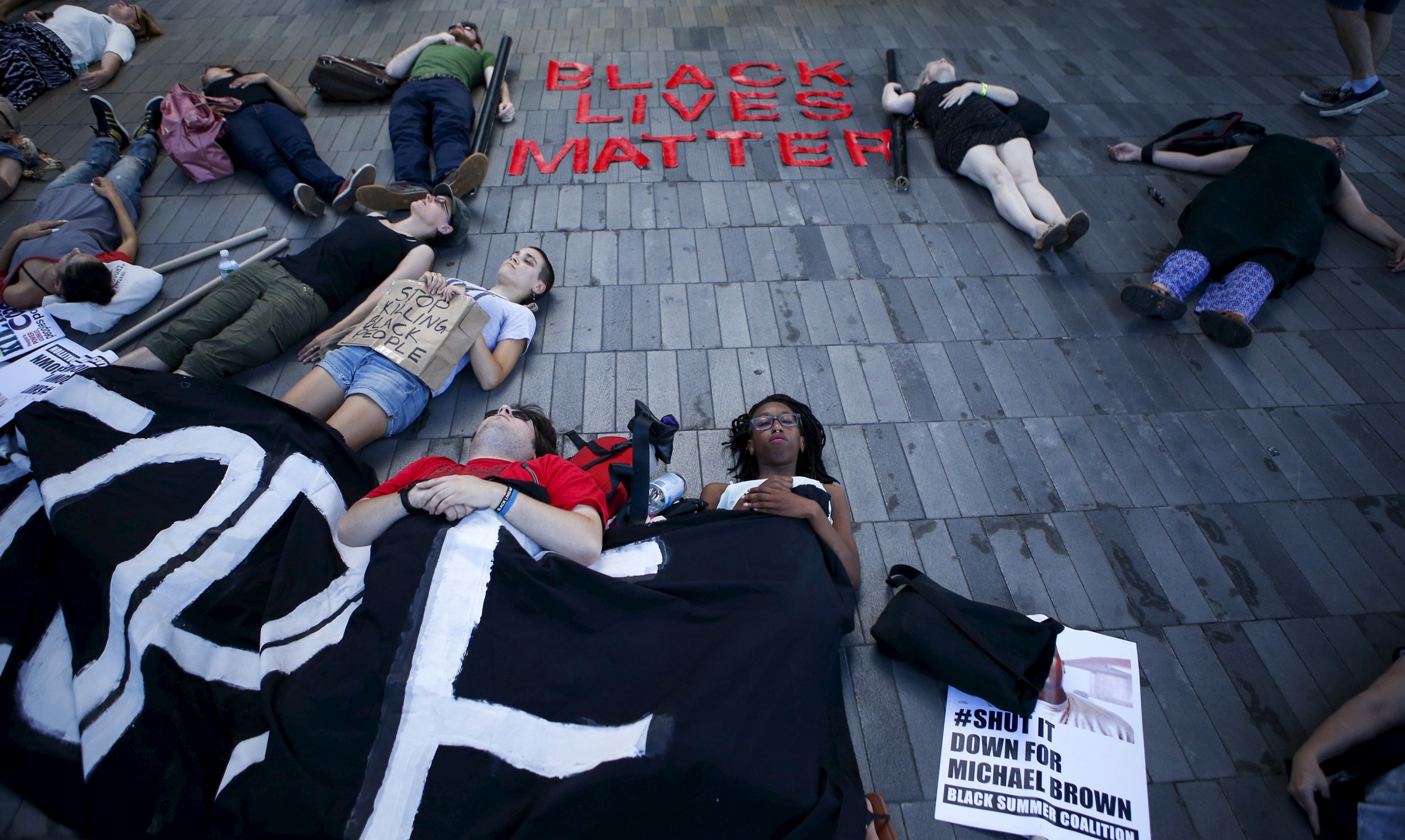 Prompted by Michael Brown's shooting death by a police officer in Ferguson, Missouri in August 2014, the long-awaited, 198-page Ferguson Commission Report, made public on Sunday evening, discusses in great detail the roots of racial inequality and policing, and ideas for reform.
The commission, founded by Missouri Governor Jay Nixon, is chaired by 16 volunteers.
"We have not moved beyond race. St. Louis [the county encompassing Ferguson] does not have a proud history on this topic, and we are still suffering the consequences of decisions made by our predecessors," the report says. "However, it's important to understand that racial inequity in our region is not the same as individual racism. We are not pointing fingers and calling individual people racist.… What we are pointing out is that the data suggests, time and again, that our institutions and existing systems are not equal, and that this has racial repercussions. Black people in the region feel those repercussions when it comes to law enforcement, the justice system, housing, health, education, and income."
The report points to life expectancy as an example of racial inequity: Those who reside in white, suburban Missouri live an average of 91.4 years, whereas the average in black areas is 55.9 years.
The unarmed, 18-year-old Brown, an African American, was killed by Darren Wilson, a white officer. A grand jury found Wilson not guilty of any wrongdoing, but the incident set off nationwide protests and sparked the Black Lives Matter movement.
The commission determined four signature priorities it "believes merit urgent attention" when it comes to the police: use of force, training, civilian review and response to demonstration.
The first was a hot-button issue during the protests following Brown's death. "Decreasing the use of force has the ability to demonstrate greater respect for constitutional and human rights.… We heard from many Black citizens in the St. Louis region who do not feel heard or respected when the interact with the police or the courts," the report found.
To tackle the issue, the commission suggests assigning the attorney general as a special prosecutor in use of force cases that result in death or injury; assigning the Missouri highway patrol to investigate use of force cases; and updating a use of force statute for fleeing suspects. Additionally, the commission suggests creating a database to log complaints and track trends in such incidents, and revising policies and training. "Current training is insufficient and inconsistent," the commission asserts.
Empowering citizens is also a primary concern of the commission. It suggests creating a civilian review board to "meet the unique needs of each municipality." In its section on expanding civilian oversight, the commission tackles the issue of demonstration. Missouri authorities were widely criticized for treating protesters too violently, such as using mass arrests, tear gas and military armor. "St. Louis law enforcement agencies should aim to have a more human, non-militaized, proportional response to future protest or demonstration activity in the region," the commission suggests.
Sentencing reform is also required, the commission says. It suggests alternative sentencing options, treating nonviolent offenses as civil violence and eliminating jail time for minor offenses. "When someone is jailed for failure to pay tickets, the justice system has not removed a dangerous criminal from the streets. In many cases, it has simply removed a poor person from the streets."
Though the commission made a number of interesting findings and recommendations, it cannot pass laws. "No matter how sound our calls to action, they are calls—the Commission does not have the power to enact them," it writes. "Implentatation may require legislation, policy changes, funding, public support, private support, or in most cases, a combination of these."
You can read the full report here:
Ferguson Commission Report by Sam Clancy