Ferguson, Eric Garner Protests Spread Worldwide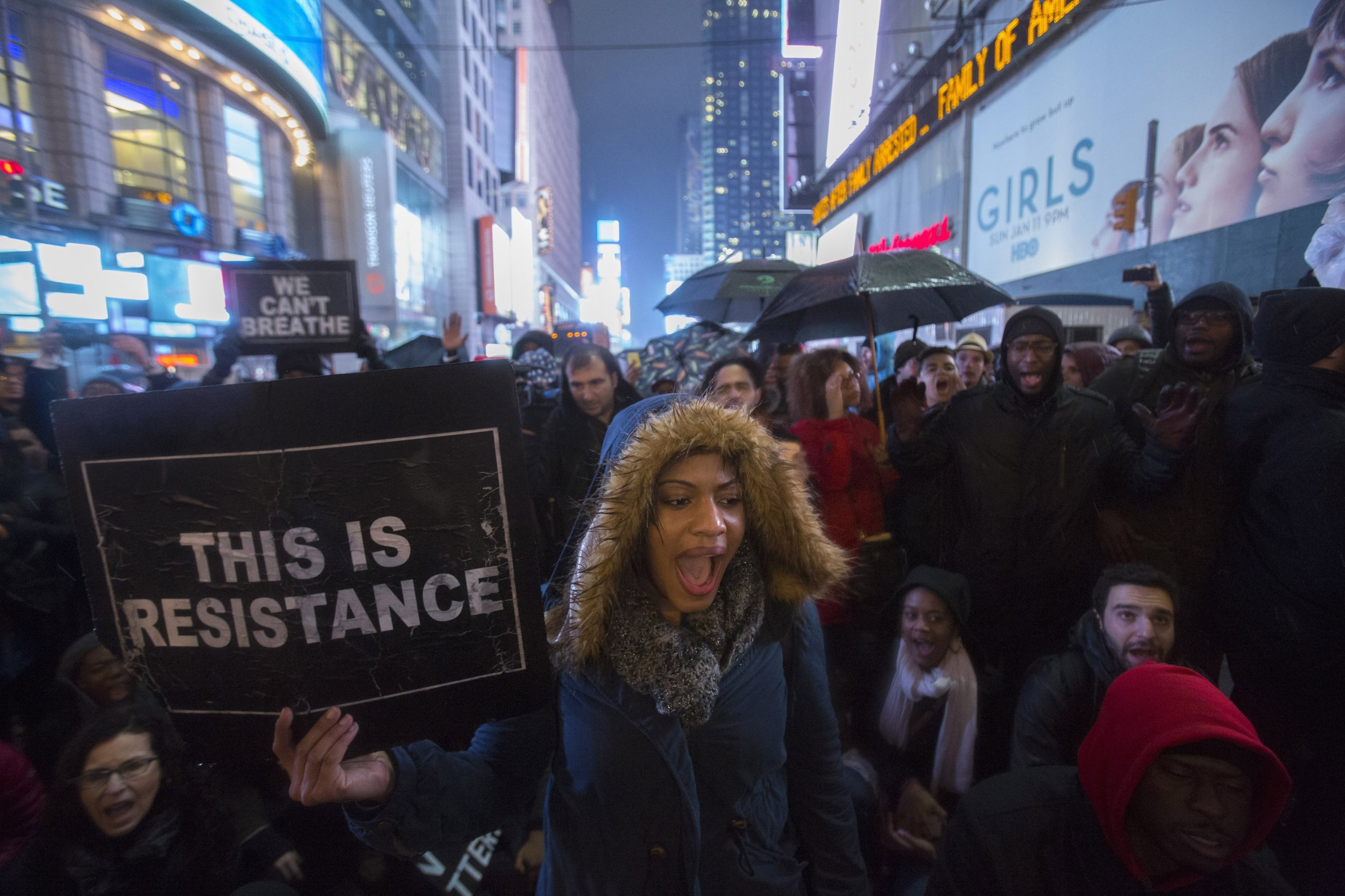 The recent non-indictment rulings of two high-profile cases involving white police officers and black Americans have been followed by protests in hundreds of American cities, and totaling thousands. Protests have been raging on since August, when Officer Darren Wilson, shot and killed the unarmed young man Michael Brown in Ferguson, Missouri. Earlier in the summer in Staten Island, New York, officer Daniel Pantaleo placed Eric Garner in an illegal chokehold that killed him. Activists have been calling for indictment charges for the officers responsible for the men's deaths.
The protests, which demand a focus on civil rights and accountability for police brutality, are sprawling outward from the United States and internationally. On Saturday, activists in Tokyo took to the streets in protest. Demonstrators held up photos of the late Michael Brown, as well as signs reading "Tokyo stands with Ferguson" and "America, the world is watching." No arrests have been reported. Revolution News reports that Ferguson demonstrations were held in Melbourne, Australia on Saturday.
Late Friday night, protesters blocked traffic on Miami's I-95 freeway, which connects the city to the beach where Art Basel, the art fair extravaganza, is happening this week. Protests went on in Oakland, Chicago, Boston, Las Vegas, Los Angeles, Washington D.C. and New Orleans. There activists chanted "black lives matter" and "I can't breathe," the latter of which were the last words of Eric Garner.
Meanwhile, in New York, protesters engaged in a mostly peaceful acts of civil disobedience, although 20 were arrested for blocking FDR Drive, a main highway that runs on the east side of the city, and for disorderly conduct. But Reuters reports that the number of protesters dropped from thousands earlier in the week to hundreds on Friday as a rain steadily fell. Still, hundreds laid on the floors of a Fifth Avenue Apple store in a staged "die-in," demonstrations that also took place at Grand Central Terminal and at a Macy's department store and in Herald Square.
New York is also edge over the shooting death of Akai Gurley, 28, who was descending a dark stairway with his girlfriend when he fatally shot by a police officer in a Brooklyn housing complex. His death has spawned fury from protesters, who purport that the action was racially fueled. On Friday, Brooklyn District Attorney Ken Thompson, announced that a grand jury will consider whether or not to indict Peter Liang, the officer who shot Gurley.