Missouri Governor Activates National Guard in Ferguson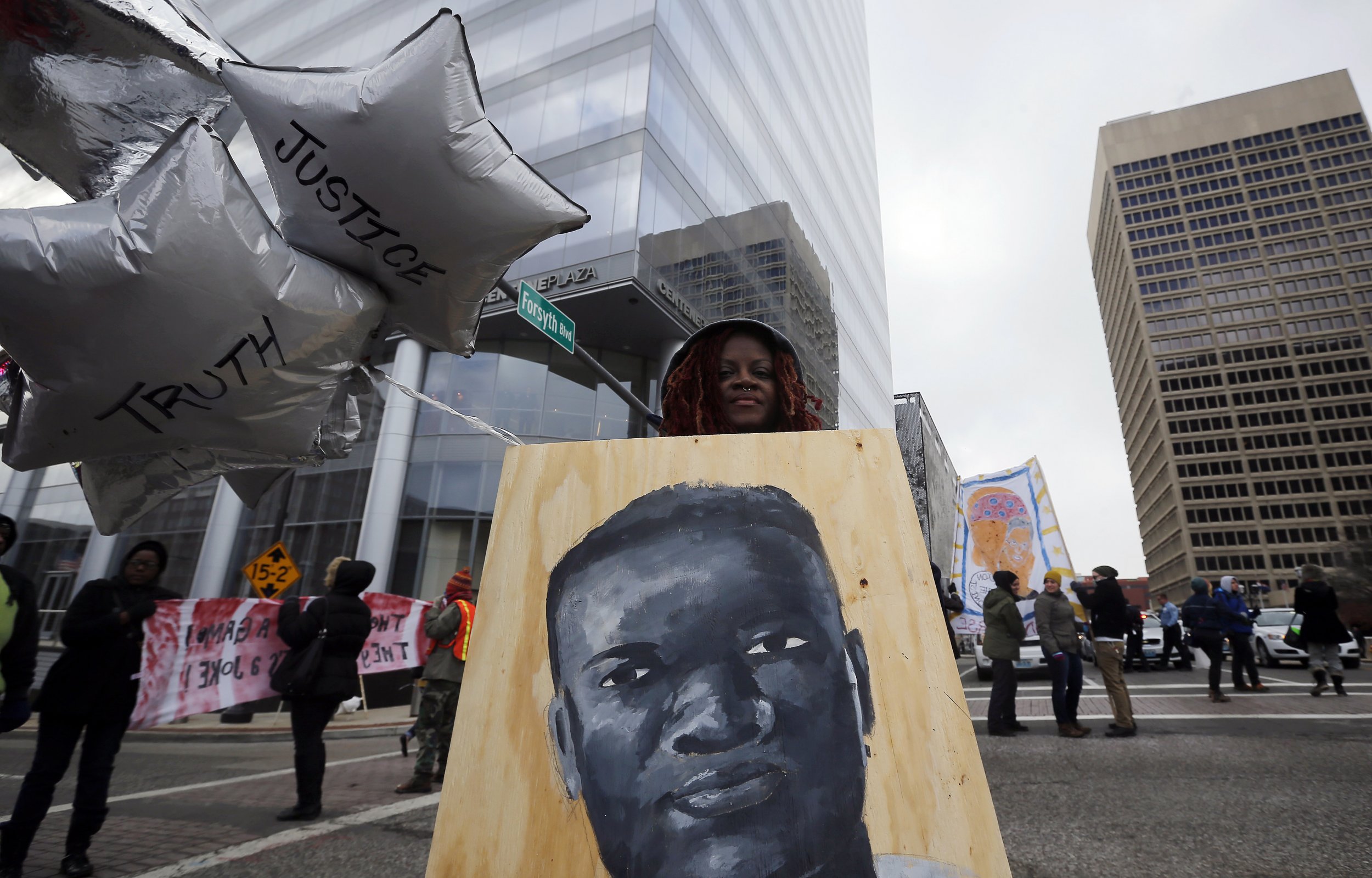 Updated | Missouri Governor Jay Nixon has issued an executive order allowing the National Guard to become active in Ferguson, Missouri, if it is needed. Nixon first announced the National Guard may become involved last week. "That ugliness was not representative of Missouri and cannot be repeated," Nixon said on November 11 in reference to the protests that happened after Michael Brown shooting death at the hands of Officer Darren Wilson.
The results of the grand jury trial in the case of Brown's death are expected any day and protests are expected throughout the country in the event Wilson is not indicted. The Ferguson National Response Network has a series of protests planned around the country, both for the day of and the day after the results of the grand jury are announced.
The executive order is valid for 30 days and declares a state of emergency.
"NOW, THEREFORE, I, JEREMIAH W. (JAY) NIXON, GOVERNOR OF THE STATE OF MISSOURI, by virtue of the authority vested in me by the Constitution and Laws of the State of Missouri, including Sections 44.010 through 44.130, RSMo, do hereby declare a State of Emergency exists in the State of Missouri. I further direct the Missouri State Highway Patrol together with the St. Louis County Police Department and the St. Louis Metropolitan Police Department to operate as a Unified Command to protect civil rights and ensure public safety in the City of Ferguson and the St. Louis region."
In an accompanying statement, Nixon explained, "As part of our ongoing efforts to plan and be prepared for any contingency, it is necessary to have these resources in place in advance of any announcement of the grand jury's decision. These additional resources will support law enforcement's efforts to maintain peace and protest those exercising their right to free speech. The National Guard is well-suited to provide security at command posts, fire stations and other locations that will free up law enforcement officers to remain focused on community policing and protecting constitutional rights." St. Louis Mayor Francis Slay supported Nixon's decision.
St. Louis Metropolitan Police Chief Sam Dotson told reporters, "Having the support of the National Guard available will enable local officers to continue to respond promptly to calls for service." County Police Chief Jon Belmar agreed, "We have taken tremendous strides over the past three months, as our officers have undergone thousands of hours of additional training and reached out to build strong relationships across the community. These additional resources will enhance our ability to achieve our key responsibilities: keeping the public safe, protecting property and enabling people to exercise their constitutional rights."
"These past three months have been challenging for our community, but we have come together in many measurable ways," said Captain Ron Johnson, commander of Missouri State Highway Patrol, who played a major role in calming protests earlier this fall. "The power of communication within the community has allowed us to take steps toward peaceful change that demonstrate the true character of North County. The availability of the National Guard will ensure that law enforcement has the resources to protect three things vital to our community: public safety, property and the constitutional rights of all."
Wilson has not been seen publicly since August 9, when he was placed on the paid administrative leave. Though Wilson has been somewhat of a ghost since shooting Brown, three videos of him have emerged: One in which he leaves the hospital with a lawyer and police officers, another in which he enters the police department, and a third in which he threatens to arrest Mike Arman for recording their interaction. Wilson went on to arrest Arman for "failure to comply." Police Chief Tom Jackson has said in the event Wilson is not indicted, he would be legally able to return to the police force, pending a separate investigation by the Ferguson police department.