Photos: Ferguson, Missouri, Looks Like a War Zone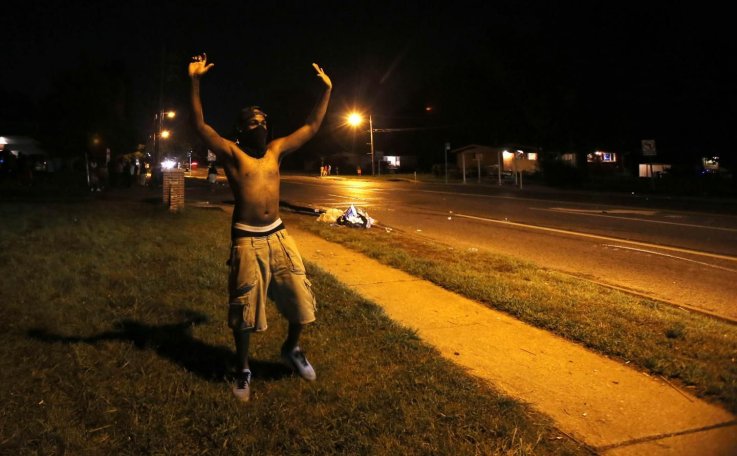 For three days, demonstrations and police crackdown has taken over the St. Louis suburb of Ferguson, Missouri, where police shot and killed Michael Brown, 18, an unarmed black teenager, on Saturday afternoon. Brown was about to begin college. After a peaceful vigil on Sunday, rioting and looting led to 32 arrests by police in full riot gear. Another 11 to 15 people were reportedly arrested over Monday night. As of earlier today, the Federal Aviation Administration has banned flights over Ferguson airspace "to provide a safe environment for law enforcement activities."
The hashtag #IfTheyGunnedMeDown has gone viral on Twitter, where young people of color are protesting Brown's killing and posting images of themselves to object to the way young black men and women are portrayed by mass media.
The New York Times noted that Brown's mother Lesley McSpadden told the local Ferguson television station KMOV, "You took my son away from me. Do you know how hard it was for me to get him to stay in school and graduate? You know how many black men graduate? Not many. Because you bring them down to this type of level, where they feel like they don't got nothing to live for anyway. 'They're going to try to take me out anyway.'"