Ferguson, Missouri, Police Reforms Set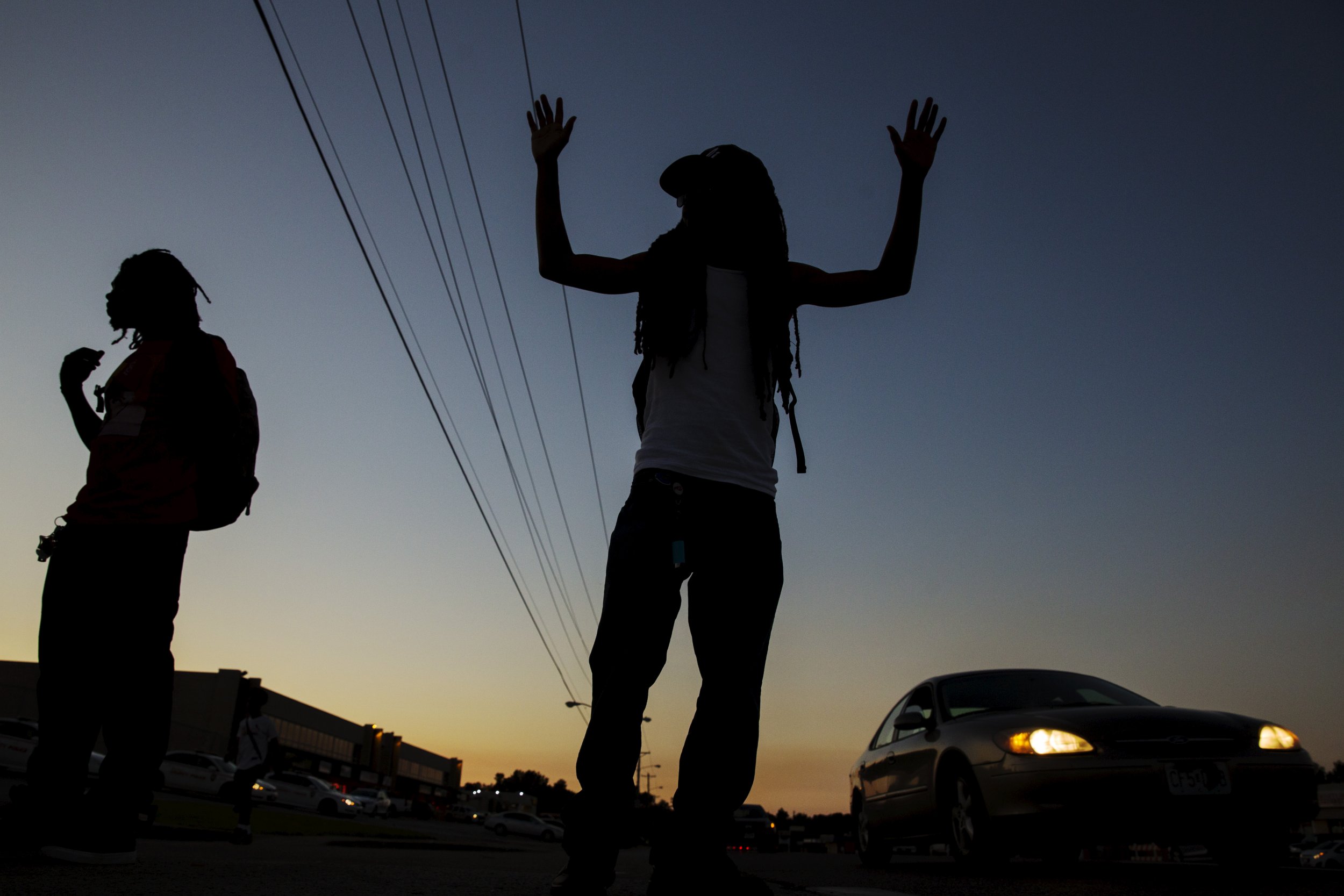 After months of negotiations, the city of Ferguson, Missouri, has reached an extensive deal with the Justice Department. If approved by the City Council, the deal would require law enforcement employees to wear body cameras and the police department to reform its deadly force policies and alter its ethics training and hiring practices.
The 127-page agreement, known as a consent decree, was released on Wednesday. It comes nearly a year after the Justice Department issued a damning report that labeled some of the city's law enforcement practices discriminatory and unconstitutional. The report was prompted by white police officer Darren Wilson's fatal shooting in 2014 of Michael Brown, an unarmed black teenager.
The deal would require that all patrol officers, supervisors and jail workers wear body cameras and microphones within 180 days. The cameras would have to be turned on for all traffic stops, searches and arrests, the agreement dictates, as well as encounters with people that may be experiencing mental health crises.
In the Justice Department's report last year, its investigators found that in cases where officers stopped people and arrested them without cause and used excessive force, the victims were almost always African-American.
The Ferguson Police Department's use of force policies are also to be revised, with an added emphasis placed on de-escalation techniques and "use of force only when necessary to accomplish a legitimate public safety objective," the agreement reads. Officers would also be ordered to justify each shot they fired and be "disciplined when they use force that is unnecessary or objectively unreasonable or otherwise violates law or policy."
The agreement also dictates that police officers and court employees receive "bias-free policing" training to help them recognize subconscious stereotyping. Additionally, police will have new training on proper stops, searches, arrests, use of force and response to protesters.
Of the more than 50-officer Ferguson police force, only a handful of officers are black, whereas the city itself is nearly 70 percent black, USA Today reported. The new agreement calls on the police department to "make greater effort than would many municipalities" to hire a diverse workforce.
"The agreement fully addresses the breadth of the systemic deficiencies our investigation identified,'' Principal Deputy Assistant Attorney General Vanita Gupta wrote in a Tuesday letter to the city, outlining the terms of the agreement. "In many respects, this agreement simply encapsulates the elements that any small-to-medium-size police department can and should put in place to ensure that its officers conduct themselves in a manner that is constitutional and effective and that builds trust and genuine partnerships in diverse communities.''
The city has scheduled a series of public hearings on the agreement before the City Council is set to vote on it on February 9.