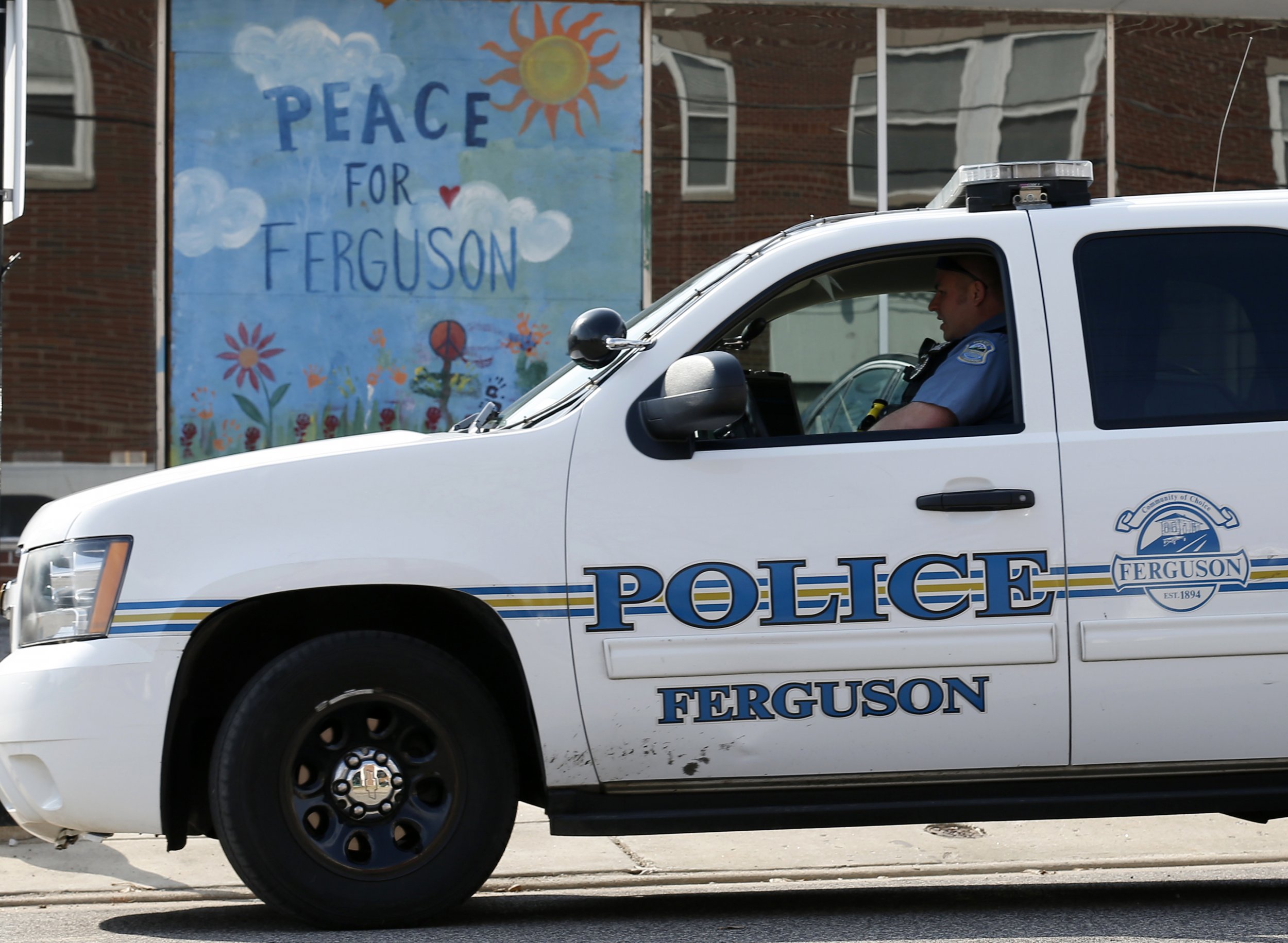 A Ferguson, Missouri, city councilman has claimed U.S. Department of Justice draft proposals for police and court reform would bankrupt the city, according to a report by the St. Louis Post-Dispatch.
The city of Ferguson has rejected the DOJ's draft proposals and "requested more time to come up with a counteroffer," the St. Louis Post-Dispatch reports. "We feel that what they are asking would financially ruin the city," councilman Brian Fletcher reportedly said.
Fletcher did not elaborate on specifics, but he said the council unanimously requested more time.
The reported rejection of DOJ draft proposals comes shortly before the one-year anniversary of Michael Brown's death. Brown, an unarmed African-American teenager, was fatally shot by former Ferguson Police Department officer Darren Wilson last August, setting off a wave of protests and civil unrest in Ferguson and across the U.S. and sparking a debate over police treatment of minorities.
A St. Louis County grand jury declined to indict Wilson in the shooting in November. The DOJ later decided not to charge him in the shooting. The department did criticize abject racism in the Ferguson police department, however, as well as broader law enforcement practices there.
Much of the long-simmering racial tension in Ferguson—and other St. Louis County municipalities—stems from area's traffic ticketing practices, according to a 2014 analysis by ArchCity Defenders, which Newsweek reported on last August. Minorities are disproportionately stopped in their cars and fined for traffic violations, in turn propelling many residents of color into poverty, the ArchCity analysis said. St. Louis County municipalities generate significant revenue off of these stops. The DOJ's report corroborated ArchCity's findings and emphatically criticized these practices.
"Ferguson's approach to law enforcement both reflects and reinforces racial bias, including stereotyping," the report stated. "The harms of Ferguson's police and court practices are borne disproportionately by African-Americans, and there is evidence that this is due in part to intentional discrimination on the basis of race."
The DOJ says Ferguson must focus on policing and court policies that are "based on public safety instead of revenue." The DOJ also called for better training and oversight to eliminate racial bias and demanded Ferguson stop its "overreliance on arrest warrants as a means of collecting fines."
Fletcher brought up the cost of a federal monitor who would track Ferguson's efforts in police and court reform. The Post-Dispatch reported that monitors are "a typical feature of an agreement between a police department and the DOJ" that "could run in excess of $1 million."
"If the DOJ wants a federal monitor, if they want to pay for it, that's something we can look at," Fletcher commented.
Asked about the Post-Dispatch report, a Ferguson spokesman said in a statement:
The City of Ferguson has been discussing reforms in the City's police and court practices with the DOJ for quite some time and continues to be in discussion with the DOJ. The city cannot comment on specific aspects of those ongoing conversations. The city has already implemented many reforms on its own initiative and will continue to consider further reforms that are necessary and feasible for the city. The city has been working diligently with the community to identify issues of concern and has been a leader in the region with tremendous reform efforts over the past year in our city courts, police department and city government.