Police Arrest Dozens of Black Lives Matter Protesters, Body Slam Man in Ferguson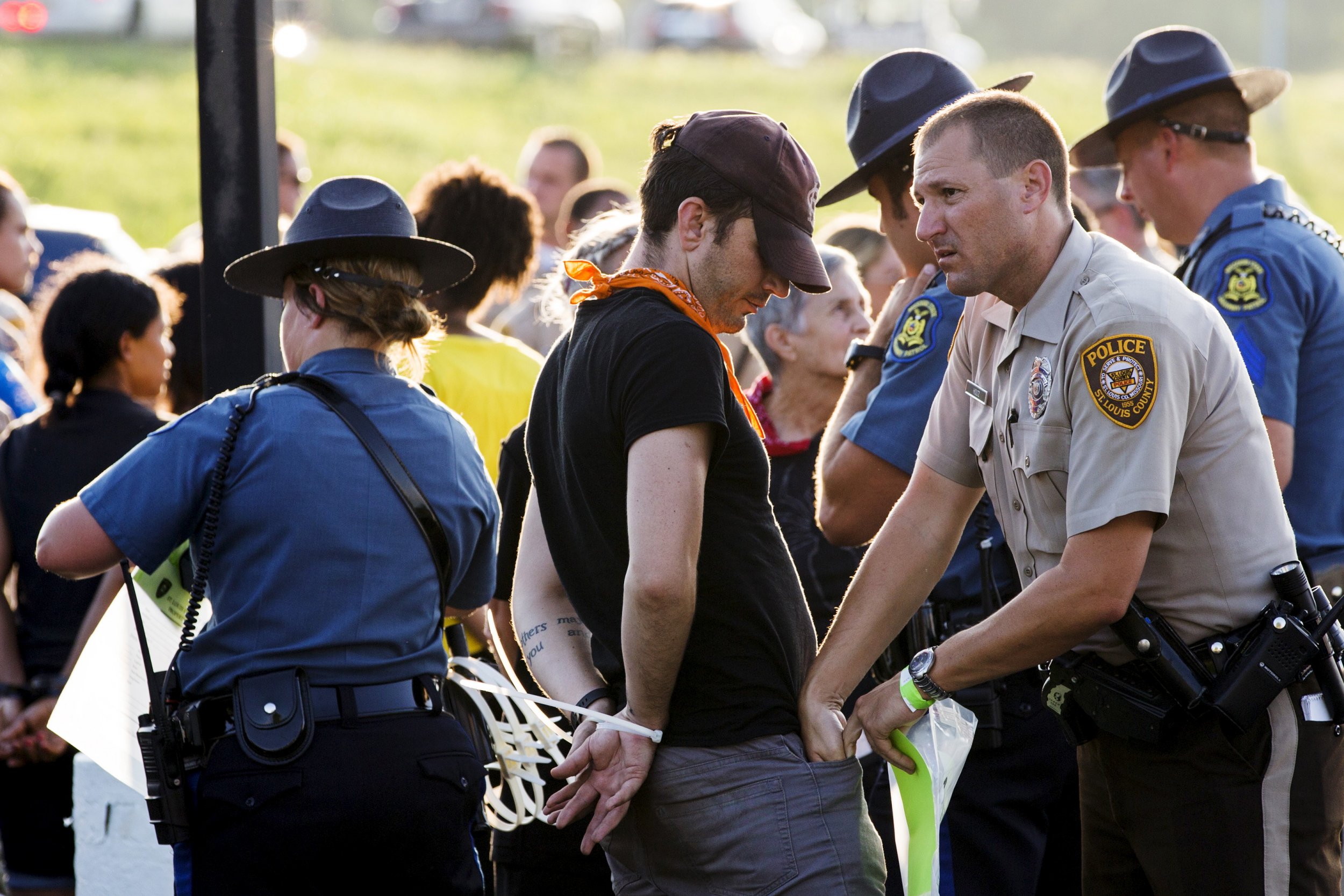 Police arrested more than 50 members of the Black Lives Matter protest movement and body slammed a man who was blocking Interstate 70 during ongoing demonstrations to mark the one-year anniversary of the death of Michael Brown Jr. in Ferguson, Missouri on Monday.
In the video above, as the police attempt to clear protesters off the interstate, one officer grabs a man from behind and slams him to the asphalt.
Protesters gathered along the highway on Monday afternoon and joined hands before police drove them away around 5:40 P.M., the St. Louis Post-Dispatch reported. Earlier on Monday, 57 people were arrested outside the federal courthouse in St. Louis after protesters climbed over barricades erected by police.
St. Louis authorities have declared a state of emergency after police exchanged fire with 18-year-old Tyrone Harris of Ferguson on Sunday night. Harris is in the hospital in critical condition due to wounds sustained in the shootout.