Ferguson Police Chief Marches With Protesters Calling for His Resignation; Fracas Ensues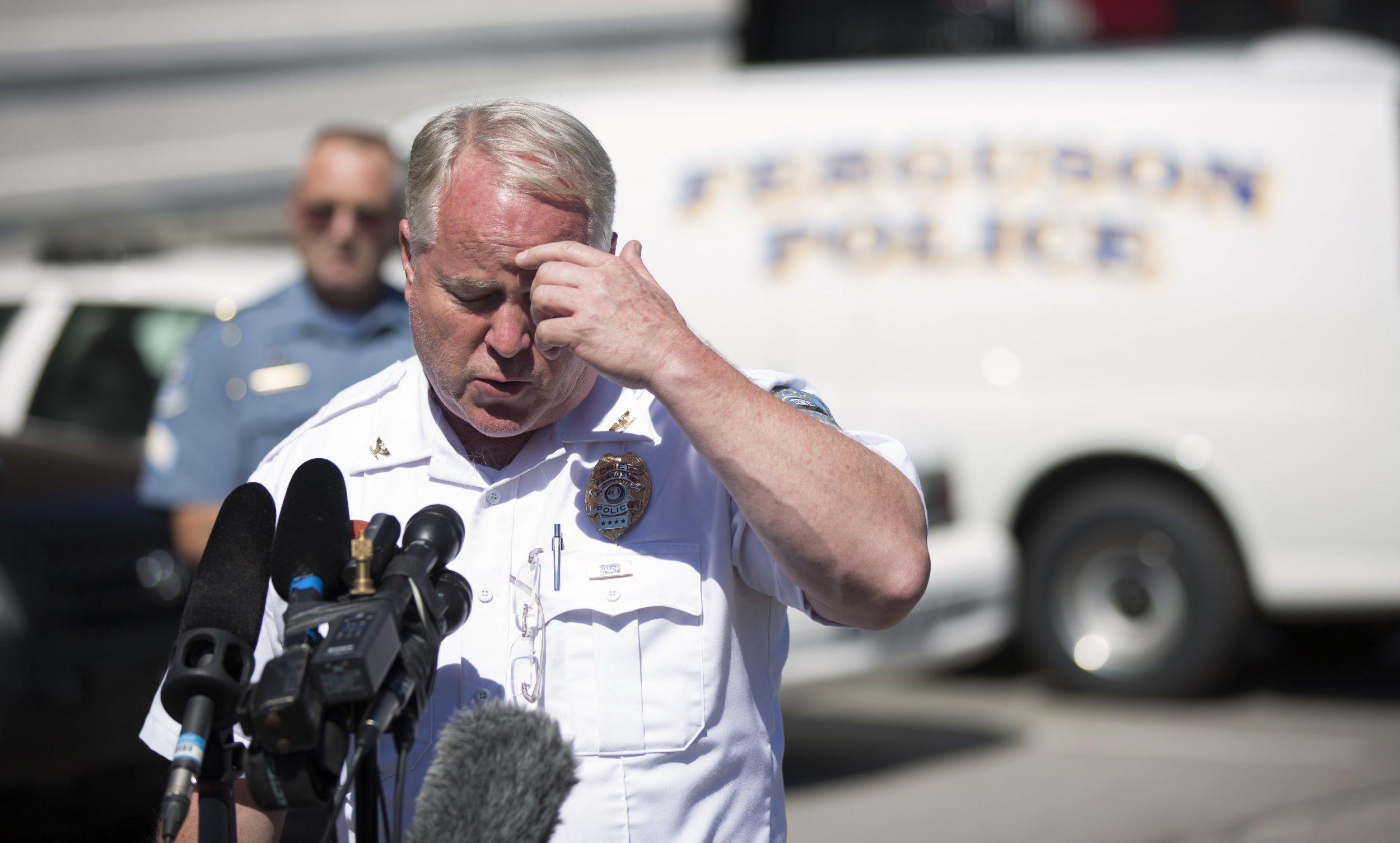 An attempt by the police chief in Ferguson, Missouri, to join a march Thursday that included protesters calling for his resignation dissolved into a confrontation, with several arrests made, according to local media reports.
The scuffle illustrates how tense the situation remains in Ferguson, where protests and riots erupted in August after a white police officer shot Michael Brown, an unarmed black teenager, whom he had stopped for jaywalking.
The incident, and the chaos that ensued, sparked a national conversation about racial profiling and attracted visits to Ferguson by Attorney General Eric Holder and the Rev. Al Sharpton, who spoke at Brown's funeral.
On Thursday morning, Ferguson Police Chief Thomas Jackson issued a video of a public apology to the Brown family.
"I am truly sorry for the loss of your son," Jackson said to the family in a video statement. "I am also sorry it took so long to remove Michael from the street," he added. Brown's body lay in the street for about four hours after he was shot.
Jackson then addressed a group of protesters who had assembled at police headquarters, including some calling for his resignation, and fielded questions about his handling of the investigation into Brown's death.
But when he tried to join the protesters in a march, the attempt "backfired spectacularly," NBC News reports.
The march lasted for about a minute before devolving into a shoving match. Police in riot gear waded into the fray, as footage obtained by Disclosure Newszine shows.
One officer "shoved some of the protesters, which is when the altercation broke out," according to a protester who spoke to local TV station KMOV.
Sharpton called the apology "too little, too late" at a press conference at the National Press Club in Washington, D.C., Thursday, according to NPR.
Between four to six people were arrested following the scuffle, KMOV estimated.