Ferguson Police Chief Says Officer Involved in Shooting Was Injured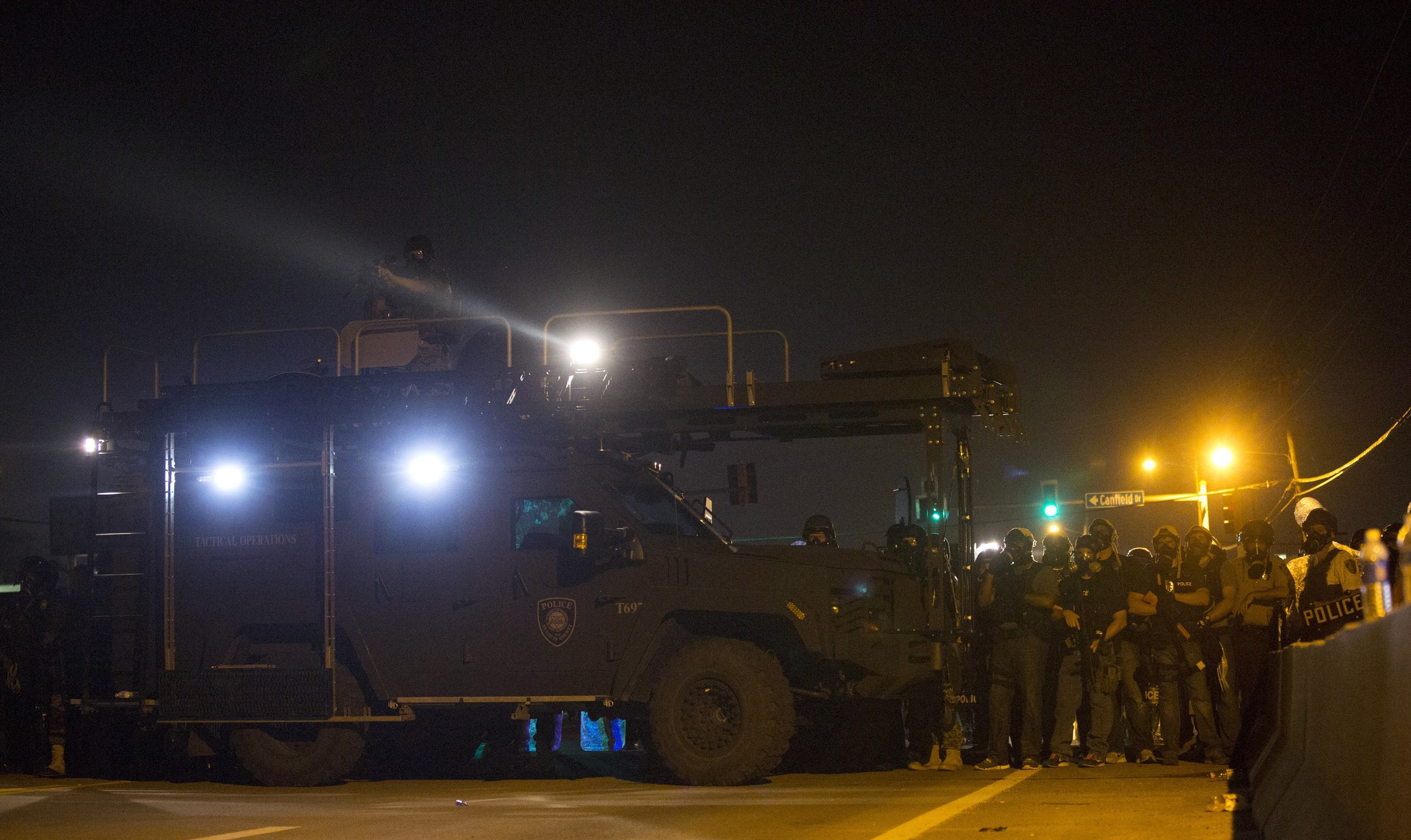 FERGUSON Mo. (Reuters) - The police officer involved in the fatal shooting of an unarmed black teenager last weekend in Ferguson, Missouri, an incident that has sparked repeated and sometimes violent racially charged protests, was injured in the encounter and treated for a facial injury, the city's chief of police said on Wednesday.
Police Chief Thomas Jackson told a news conference on Wednesday the officer was treated in hospital for swelling on the side of his face.
The officer involved has not been identified.
Jackson urged demonstrators to rally only during daylight hours after three nights of sometimes violent protests sparked by the death of 18-year-old Michael Brown. He said it was not a curfew and said that protesters could get their point across with peaceful demonstrations.
Jackson said he could not release any more information on the shooting because witness statements were still coming in.
The police have said that the shooting followed a struggle between the officer and Brown. But a witness who was walking with Brown at the time, has said in media interviews that Brown put his hands in the air and was not struggling with the officer.
Police have declined to release the name of the officer involved in the incident, citing concerns for his safety, a decision that has been sharply criticized by demonstrators who have asked for more transparency. The officer has been placed on administrative leave.
"Race relations are our top priority," Jackson said.
"This is an opportunity to fix what's wrong. We're working on finding ways to get involved with the community," he said. He said that the U.S. Department of Justice was advising Ferguson officials on how to improve relations with the community and would work with civil rights groups to help set up a meeting between the victim's family and police.
He said his department was always trying to improve diversity in its ranks. "It is a constant struggle to hire and retain personnel," he said.
"We want to get this right," Jackson said of the investigation, which he said would last two weeks.