Ferguson Police Officer Darren Wilson Marries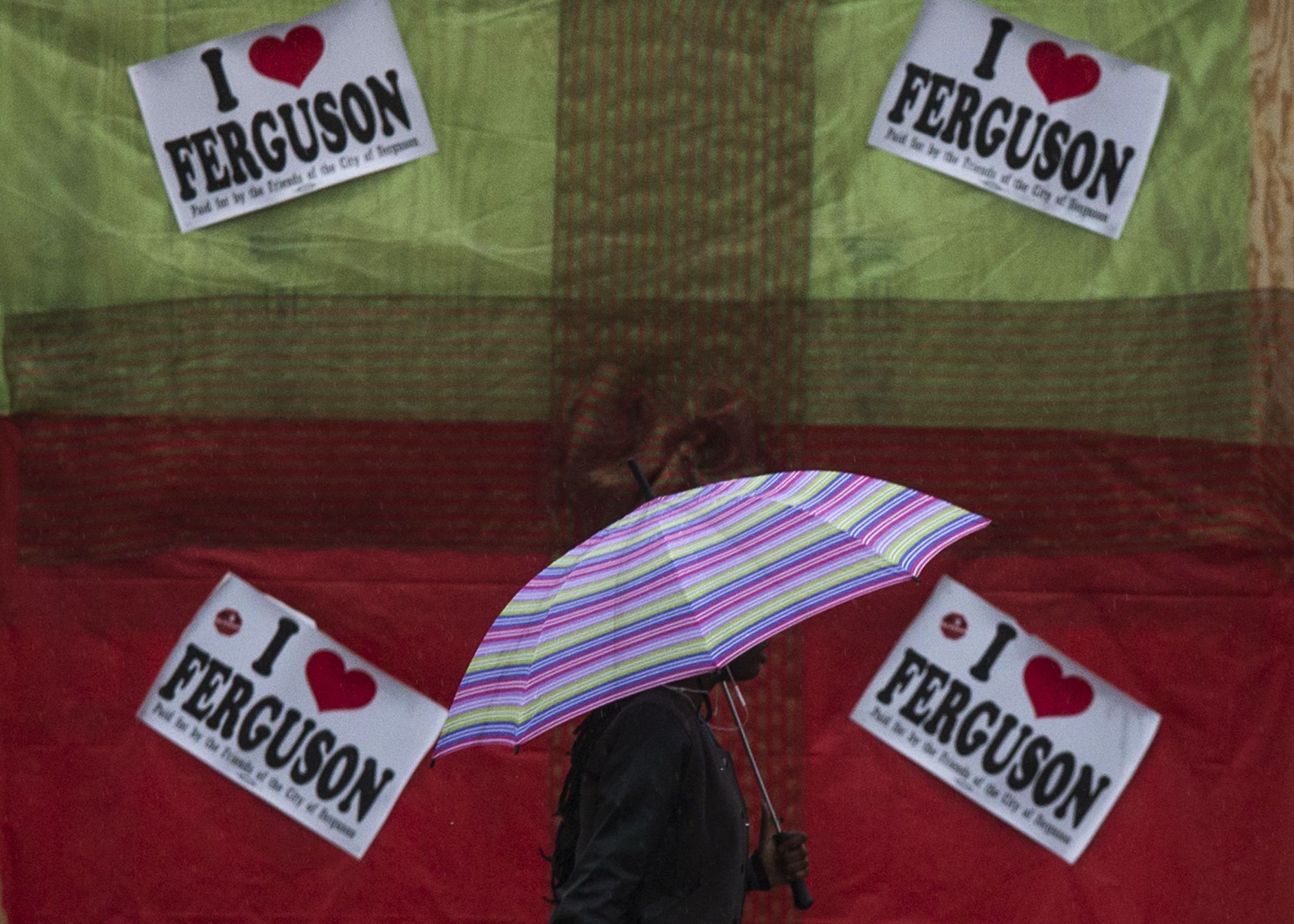 Darren Wilson, the police officer who shot unarmed teenager Michael Brown in August, setting off weeks of protests, married fellow Ferguson, Missouri, police officer Barbara Spradling in late October, according to The New York Times.
The Times spoke with a marriage license clerk in Clayton, Missouri, who saw the couple when they applied for their license. She expressed surprise that Wilson would be seen publicly in the St. Louis County office, saying she would have expected the pair to marry somewhere more discreet, like Las Vegas.
The ceremony had two witnesses, one of whom was Greg Kloeppel, Wilson's attorney, and was performed by municipal Judge Christopher B. Graville. Both Spradling and Wilson were previously married. Wilson divorced last November. The couple own a home in Crestwood, Missouri, but neither one has been there since protests began over Brown's death.
Wilson has been extremely private since he was named as the police officer who shot the African-American teen in August. A grand jury is expected any day to announce its decision on a possible indictment of Wilson. Missouri Governor Jay Nixon has already activated the National Guard as a preemptive measure before protests that are expected to follow the decision.