Ferguson Protesters Burn Flag, March Over White Police Officer's Murder Acquittal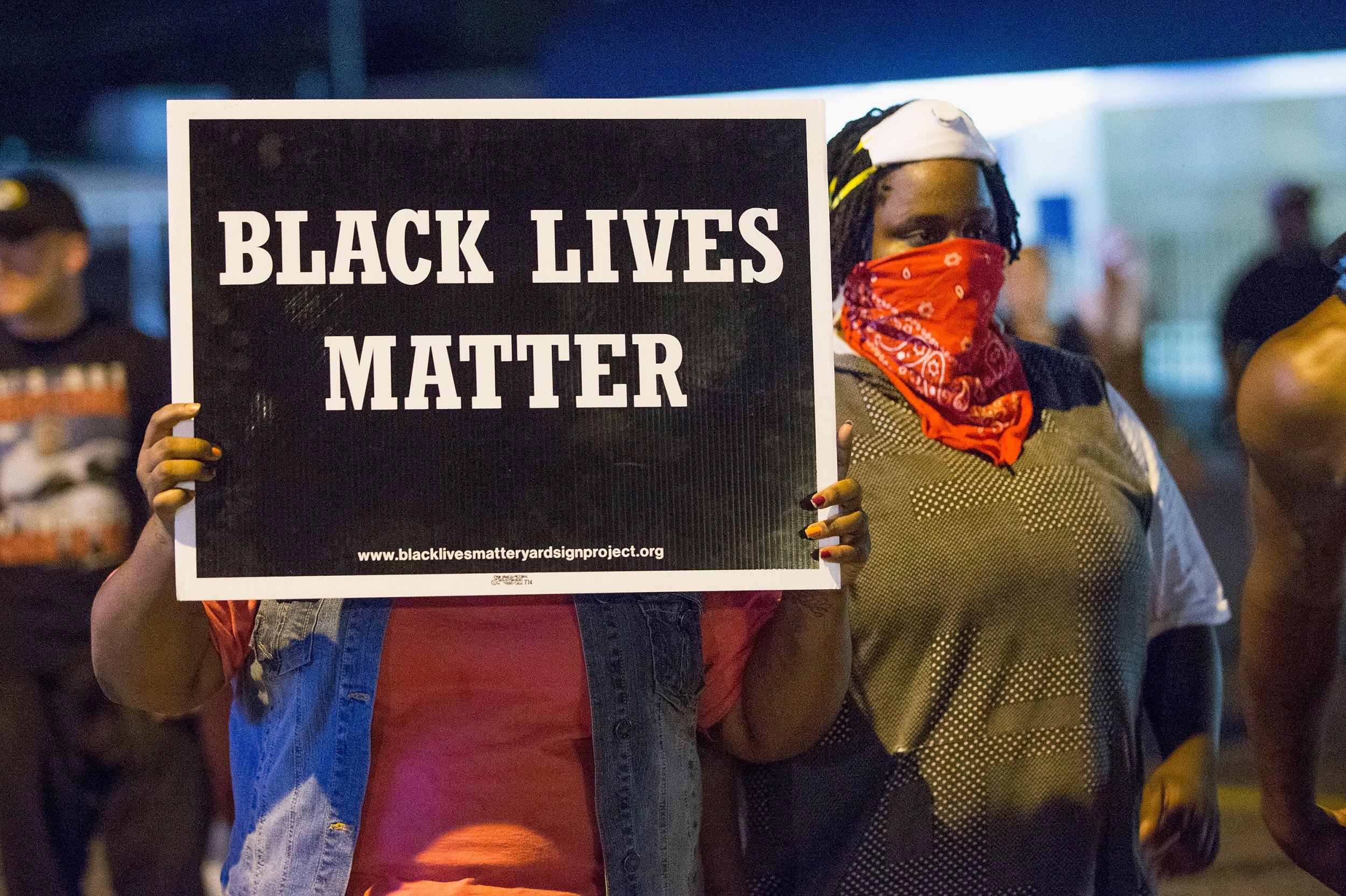 More than three years after the Ferguson unrest, a group of protesters once again marched down the streets of the St. Louis suburb. About several dozen people were chanting and carrying "Black Lives Matter" signs on Friday night, the St. Louis Post-Dispatch reports. During the otherwise peaceful protest, some individuals burnt an American flag.
A group of protestors are seen on video standing around the burning flag while repeatedly chanting "we can't take it no more." The video was posted to social media by Daniel Shular, a freelance photojournalist.
The original protests were prompted by the death of Michael Brown, an 18-year-old black man, who was shot by Darren Wilson, a white police officer. The latest protest comes after Jason Stockley, a white man and former St. Louis police officer, was acquitted of murder in the 2011 shooting of Anthony Lamar Smith, a 24-year-old black man, on Sept. 15.
The protesters marched through Missouri making stops at Ferguson Market and the Ferguson police headquarters. While outside the station, Cori Bush--a woman who has helped lead the demonstrations--spoke to the crowd.
"We didn't try to start from this place. We didn't try to start at all. Darren Wilson made us start," Bush said, the St. Louis Post-Dispatch reports.
"When folks stop making a mockery of the justice system, that's when this stops," protestor Jay Weaver said during a march in September, The Guardian reports. "Until that mock trial mess going on in the courtroom stops, this can't stop. They're the ones making things worse, not the people out on the street protesting."
The protests began around 7 p.m.There were no reports of arrest during this particular march, but a protest earlier in the week resulted in 143 arrests for trespassing.
The demonstrations have been ongoing, following Stockley's verdict. He was involved in a high-speed car chase after Smith tried to flee the scene of an alleged drug deal.
"It feels like a burden has been lifted, but the burden of having to kill someone never really lifts," Stockley told the St. Louis Post-Dispatch, following his verdict.
"The taking of someone's life is the most significant thing one can do, and it's not done lightly. … My main concern now is for the first responders, the people just trying to go to work and the protesters. I don't want anyone to be hurt in any way over this."
The most recent demonstration was reportedly peaceful, but many others have not been. During a Sept. 17 protest, police officers say demonstrators threw rocks and sprayed unknown substances at them, according to the Associated Press.