Photos: Ferguson Protesters Stage Walk-Out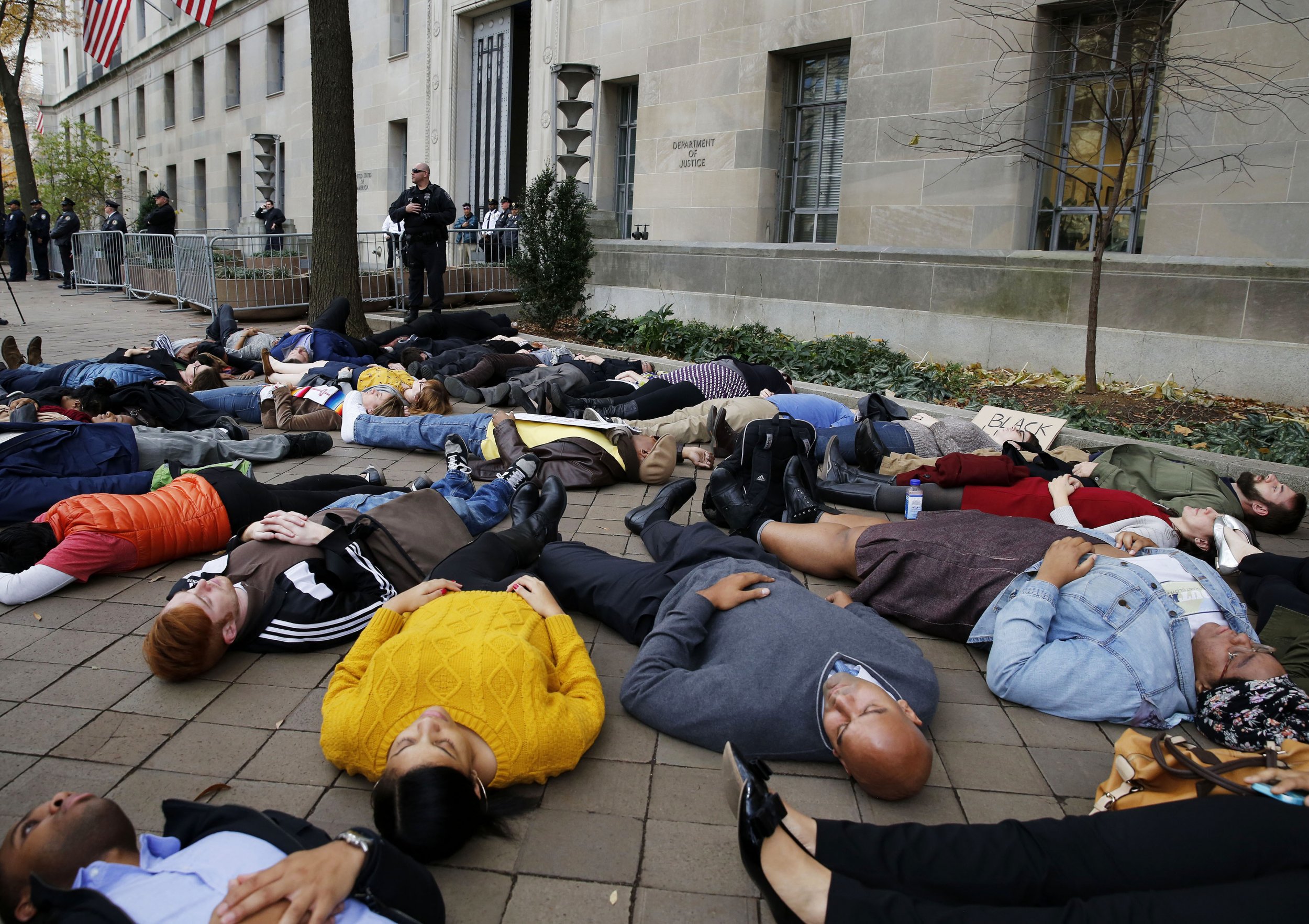 The Ferguson National Response Network, an organization that has galvanized demonstrators in the aftermath of the August shooting of 18-year-old Michael Brown, organized a student walkout today at 12:01 p.m. CST (the approximate time of Brown's death on August 9 in Ferguson, Missouri). The organization was started by Philadelphia resident Leslie MacFadyen, together with the Ferguson Action group, and has organized dozens of protests across the country following the grand jury decision not to indict Ferguson police officer Darren Wilson.
Dozens of universities across the country participated, including Harvard, New York University and schools across California. Several high schools also participated in the protest and some cities organized general walkout meeting zones, allowing those without a university or school affiliation to participate.
In New York, protesters, including a number of New York University students, took to Union Square, marching through the holiday bazaar set up in the area:
Others marched north from Union Square as the group grew:
One reporter was arrested in New York during the protest:
Harvard had its fair share of protesters:
The chaplain of Wheaton College participated in the walk-out:
In Atlanta, a number of students lay across campus for the walkout:
Dozens of Brandeis students lay across their campus as well:
A large group gathered at Cambridge Rindge and Latin High School, a public school in Massachusetts, to participate in the walkout:
Havard students walked to Harvard Square along with Cambridge Public School students:
Students marched at Stanford University chanting "black lives matter:"