Ferguson: The Rise of Asia's Bachelor Generation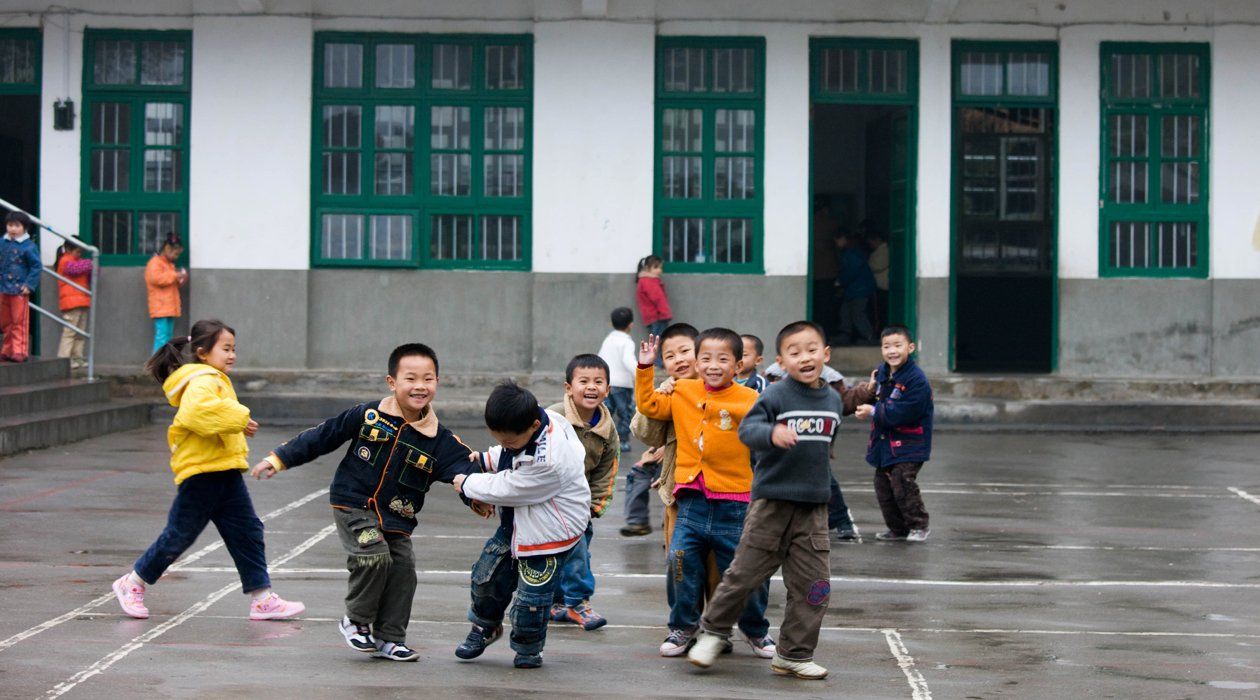 In 1927, Ernest Hemingway published a collection of short stories titled Men Without Women. Today, less than a century later, it sums up the predicament of a rising proportion of mankind.
According to the United Nations, there are far more men than women on the planet. The gender gap is especially pronounced in Asia, where there are 100 million more guys than girls. This may come as a surprise to people in the Western world, where women outnumber men because—other things being equal—the mortality rate for women is lower than for men in all age groups. Nobel Prize–winning economist Amartya Sen calls it the mystery of Asia's "missing women."
The mystery is partly explicable in terms of economics. In many Asian societies, girls are less well looked after than boys because they are economically undervalued. The kind of domestic work they typically do is seen as less important than paid work done by men. And, of course, early marriage and minimal birth control together expose them to the risks of multiple pregnancies.
When Sen first added up the missing women—women who would exist today if it were not for selective abortion, infanticide, and economic discrimination—he put the number at 100 million. It is surely higher now. For, even as living standards in Asian countries have soared, the gender gap has widened. That's because a cultural preference for sons over daughters leads to selective abortion of female fetuses, a practice made possible by ultrasound scanning, and engaged in despite legal prohibitions. The American feminist Mary Anne Warren called it "gendercide." Notoriously common in northwestern India, it's also rampant in the world's most populous country: China.
In China today, according to American Enterprise Institute demographer Nicholas Eberstadt, there are about 123 male children for every 100 females up to the age of 4, a far higher imbalance than 50 years ago, when the figure was 106. In Jiangxi, Guangdong, Hainan, and Anhui provinces, baby boys outnumber baby girls by 30 percent or more. This means that by the time today's Chinese newborns reach adulthood, there will be a chronic shortage of potential spouses. According to the Chinese Academy of Social Sciences, one in five young men will be brideless. Within the age group 20 to 39, there will be 22 million more men than women. Imagine 10 cities the size of Houston populated exclusively by young males.
The question left open by economists is what the consequences will be of such a large surplus of young men. History offers a disquieting answer. According to the German scholar Gunnar Heinsohn, European imperial expansion after 1500 was the result of a male "youth bulge." Japan's imperial expansion after 1914 was the result of a similar youth bulge, Heinsohn argues. During the Cold War, it was youth-bulge countries—Algeria, El Salvador, and Lebanon—that saw the worst civil wars and revolutions. Heinsohn has also linked the recent rise of Islamist extremism in countries like Afghanistan, Iraq, and Pakistan to an Islamic youth bulge. Political scientists Valerie Hudson and Andrea den Boer warn that China and India could be the next countries to overdose on testosterone.
That has scary implications. Remember, most of Hemingway's stories in Men Without Women are about violence. They feature gangsters, bullfighters, and wounded soldiers. The most famous story is called simply "The Killers."
It may be that the coming generation of Asian men without women will find harmless outlets for their inevitable frustrations, like team sports or videogames. But I doubt it. Either this bachelor generation will be a source of domestic instability, whether Brazilian-style crime or Arab-style revolution—or, as happened in Europe, they and their testosterone will be exported. There's already enough shrill nationalism in Asia as it is. Don't be surprised if, in the next generation, it takes the form of macho militarism and even imperialism. Lock up your daughters.