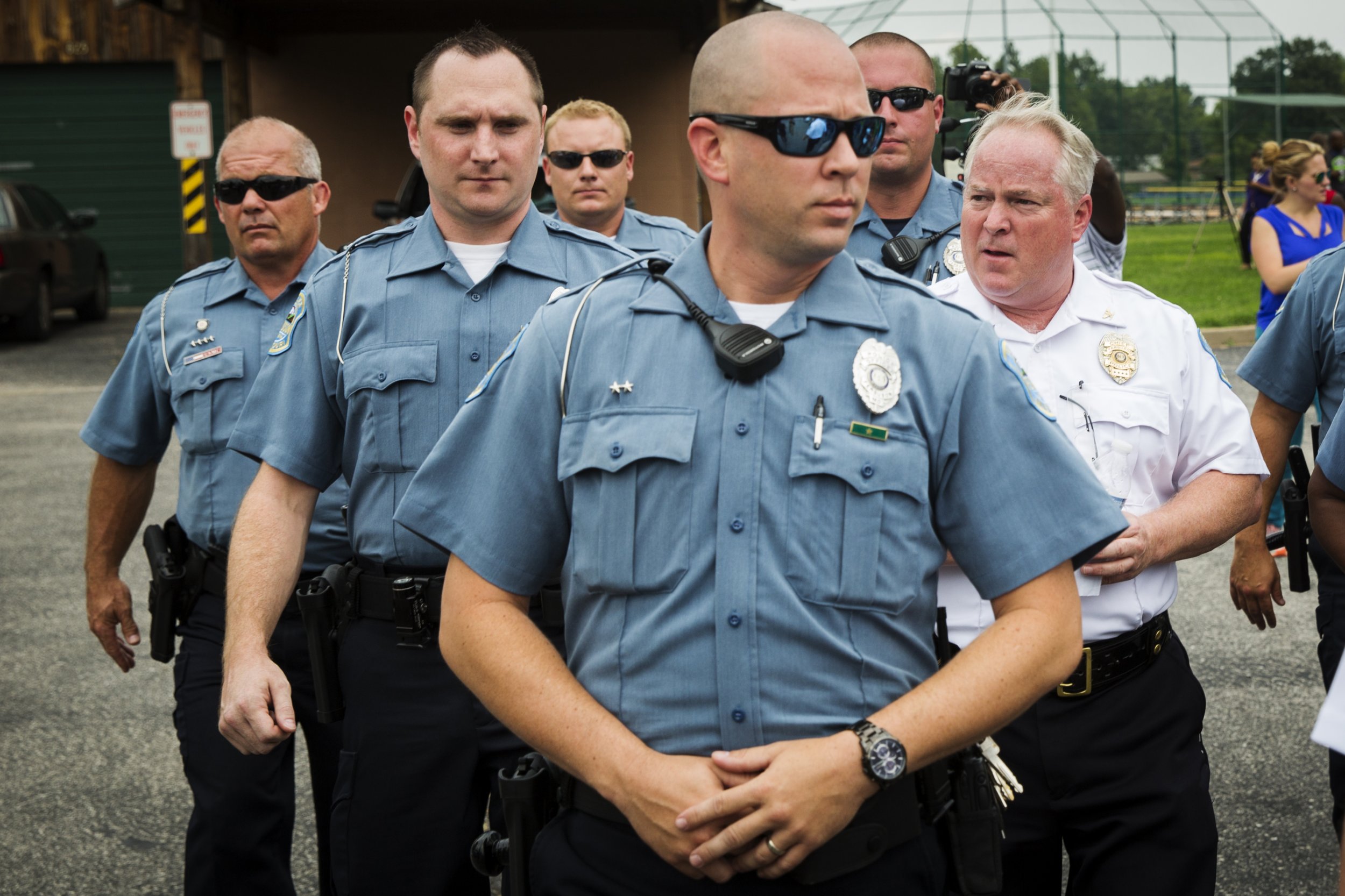 A group of Missouri residents, including a clinical social worker, are suing the city and police department of Ferguson for $40 million for what they describe as "wanton and excessive force" by police during recent unrest after the shooting of an unarmed black teenager by a white police officer.
Six plaintiffs—Tracey White and her minor son, Dewayne Matthews; Damon Coleman; Theophilus Green; and Kerry White—all claim they were unjustly arrested between Aug. 11 and Aug. 13, according to court documents. Attorney Malik Shabazz said the suit could be broadened to include additional plaintiffs.
Tracey White, the social worker, was told she was being arrested "because she would not 'shut up,'" she alleges. Her son was also arrested "for no reason at all," she claimed.
Matthews was shot with rubber bullets, had his face slammed into concrete and had his head pushed underwater "to the point that he felt he was going to be drowned," he said. He was arrested on a charge of failure to disperse, although, he alleges, he had not been involved in any protests.
Coleman and Green "were engaged in peaceful protests...regarding the shooting death of Michael Brown Jr.," they said, when police in riot gear arrived and began firing tear gas at them. Coleman and Green were gassed and shot with rubber bullets, despite the fact that "Coleman and Green got on their knees and presented no threat," they said. They were also arrested and charged with failure to disperse.
Kerry White was filming the protests in Ferguson when police officers took his camera, removed his memory card and threw it on the ground, he said. He was arrested and charged with failure to disperse, "even though no basis at all existed for that charge," he said.
The suit lists as defendants the chiefs of police of Ferguson and St. Louis County, various Ferguson and St. Louis County police officers, the city of Ferguson and the county of St. Louis, court documents state.
Citizens' Lawsuit Against Ferguson Police, the City and the County