Fertility Clinic Doctor Used Own Sperm To Father 11 Kids, Lawsuit Claims
A doctor in Canada is accused of using his sperm to father at least 11 children in what has been described by families involved as a serious breach of trust.
A class action lawsuit first launched in 2016 states that Norman Barwin used his sperm without the knowledge of families undergoing fertility treatment.
One of the original plaintiffs, Rebecca Dixon, whose parents had gone to the Ottawa clinic in 1989, found that she had no biological connection with her father.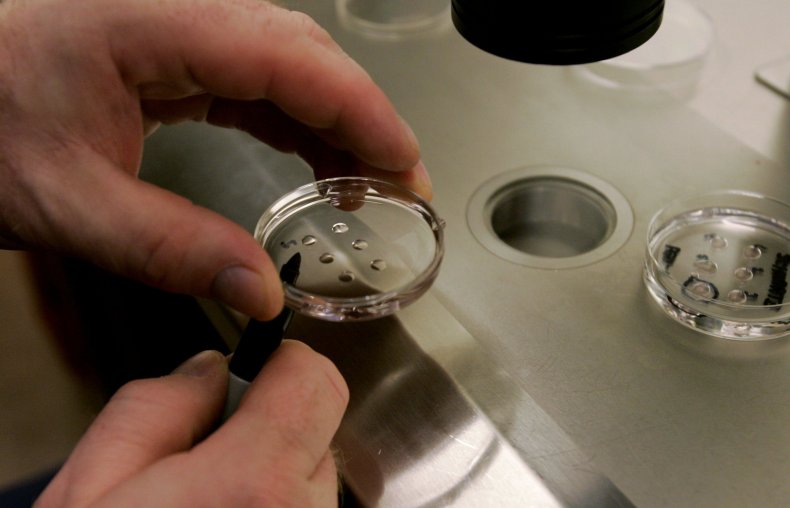 Dixon told the Canadian Broadcasting Corporation: "As I've realized the extent of what Barwin has done and the number of people he has affected in so many different ways, it certainly made me feel even more strongly that we're doing the right thing."
Lawyers later heard from 150 other people who also had concerns about the doctor's conduct, dating back to the 1970s.
Lawyer Peter Cronyn told the Ottawa Citizen: "My heart goes out to all of them. Many have demonstrated tremendous courage and are trying their best. It has been very hard."
A statement on April 5 from Ottawa law firm, Nelligan O'Brien Payne, which is filing the suit, said that Barwin was supposed to use the sperm from the male of each couple in some cases and in others, an anonymous sperm donor.
"Instead, it turns out that Dr. Barwin himself is the biological father," the statement added.
The lawsuit will also include the names of 51 people whose DNA was not linked to those they thought were their fathers or an intended anonymous donor.
Barwin's lawyers have declined to comment. Barwin is a high profile doctor and was awarded the Order of Canada in 1997. He gave up the award in 2013 after he admitted artificially inseminating four women with the wrong sperm.
He was first sued in 1995 for using the wrong sperm sample and faced other legal action in 2009 and 2010.