Fertility Preservation Bill Would Give Insurance Coverage to Cancer Patients Who Want Biological Children
There is a bill in the Massachusetts state legislature that would require insurance companies to cover what is known as "fertility preservation." It is one of three states, along with New Jersey and California, with active legislation centering on this issue.
"Fertility preservation allows patients that have a medical condition or treatment that's going to impair their fertility to store either sperm, eggs or embryo either prior to undergoing that treatment or prior to that disease advancing," Kate Weldon LeBlanc told Boston 25 News.
LeBlanc is with Resolve New England, which supports and advocates for people facing reproductive challenges.
One of the main issues with fertility preservation is that it's only available to those who can afford it. Egg and embryo freezing costs can be upwards of $10,000 to $15,000 for women. That doesn't include the storage fees, which can cost $300-$500 per year.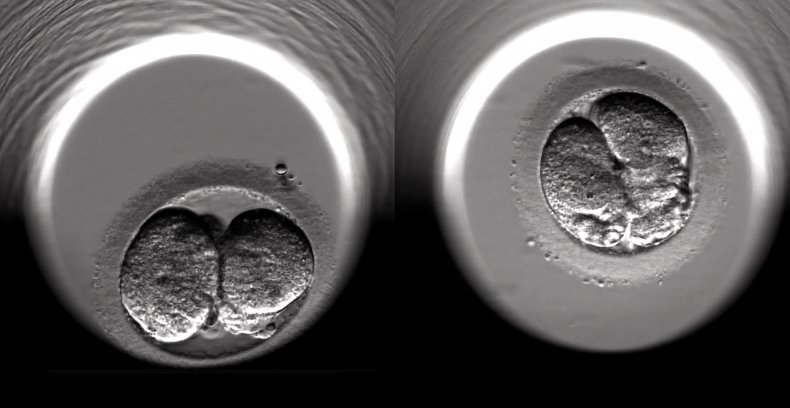 According to the National Conference of State Legislatures, "15 states—Arkansas, California, Connecticut, Hawaii, Illinois, Louisiana, Maryland, Massachusetts, Montana, New Jersey, New York, Ohio, Rhode Island, Texas and West Virginia—have passed laws that require insurers to either cover or offer coverage for infertility diagnosis and treatment."
But "infertility treatment" only covers options after someone is infertile, which is defined as "the absence of conception after at least one year of regular, unprotected intercourse." Advocates for the bill believe this definition should expand to include fertility preservation because many treatments for serious illnesses can render a patient infertile.
The Mayo Clinic states that certain cancer treatments can harm your fertility. The likelihood it will affect you depends on the type and stage of cancer, cancer treatment type and age at the time of your treatment.
The question of whether to choose fertility preservation also affects children who aren't in their child-bearing years yet. According to the National Cancer Institute, an estimated 15,270 children and adolescents ages 0-19 were diagnosed with cancer in 2017.
Children with cancer who are old enough to understand the concept of fertility preservation have the tough decision, amidst an already uphill battle, of whether they might want children someday. Often it is a decision guided by their parents, especially if they are very young.
While much of the focus of fertility preservation is currently on individuals with cancer, it can also include bone marrow transplant or stem cell transplant patients, planned pelvic radiation patients, planned chemotherapy for non-cancer diagnoses or other autoimmune or hematological diseases.
The Massachusetts bill has been referred to the Joint Committee on Financial Services with a joint hearing scheduled for October 8, 2019.