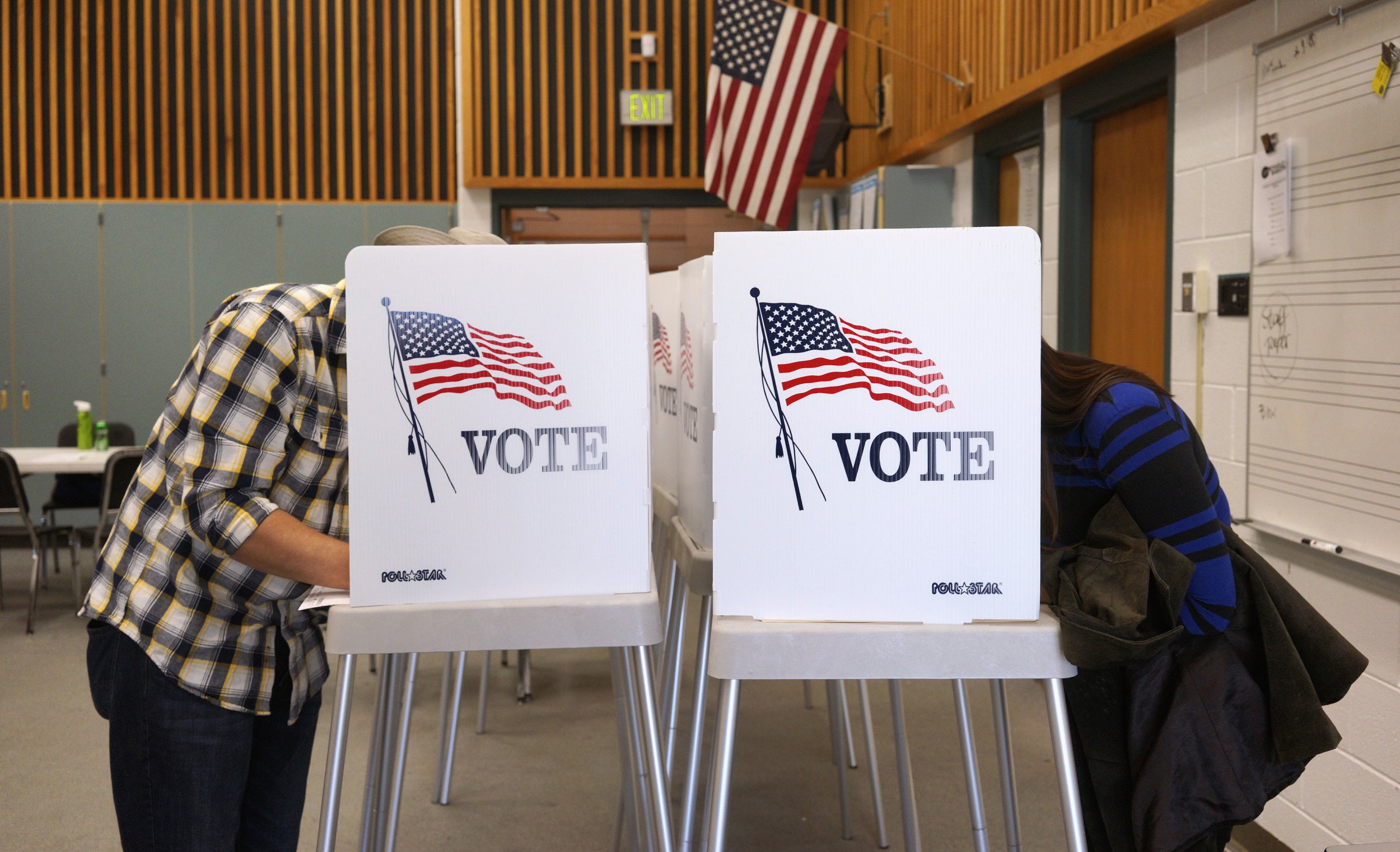 Despite nationwide GOP gains, Tuesday's elections brought victory for pro-choice liberals in Colorado and North Dakota, where voters rejected anti-abortion ballot measures by significant margins.
In Colorado, voters struck down Amendment 67, which would have included unborn fetuses as "children" in the state's criminal code, by a margin of 63 percent to 37 percent. It is the third such Colorado "personhood" measure to be struck down in recent years. Despite previous failed measures, supporting groups like the Colorado Personhood Coalition have continued to push for legal protections for the unborn.
North Dakota voters similarly rejected a ballot measure that would have added to the state constitution the words, "The inalienable right to life of every human being at any stage of development must be recognized and protected." The measure, which activists argued was alarmingly vague in its anti-abortion aims, was voted down 64 percent to 36 percent.
Pro-life supporters widely regarded North Dakota, a staunchly red state, as the personhood movement's most likely victory.
Reproductive rights groups welcomed the results as a crushing defeat to the personhood movement, which aims to extend constitutional rights to fetuses and fertilized eggs.
"We are relieved and overjoyed," Sarah Stoesz, president of the Planned Parenthood Minnesota, North Dakota, South Dakota Action Fund, said in a statement to Think Progress. "The personhood movement took another major blow, and it's time for them to stop pushing this agenda on women and families in state after state."
An anti-abortion measure in Tennessee, meanwhile, managed to pass with 53 percent of the vote. Amendment 1 makes no immediate change to already strict abortion policies in the state (where, for example, the parent of a minor must provide consent for abortion, and public funding for abortion is only available for cases of life endangerment, rape or incest). However, it "will give lawmakers far more power in enacting abortion regulations and restrictions in Tennessee," The Tennessean reported.
That measure has cast a pall over election results for pro-choice groups, which are celebrating Tuesday's victories as a decisive pushback against the personhood movement.